Q&A: Career Opportunities at Erickson Senior Living Communities with Kyleen Farrell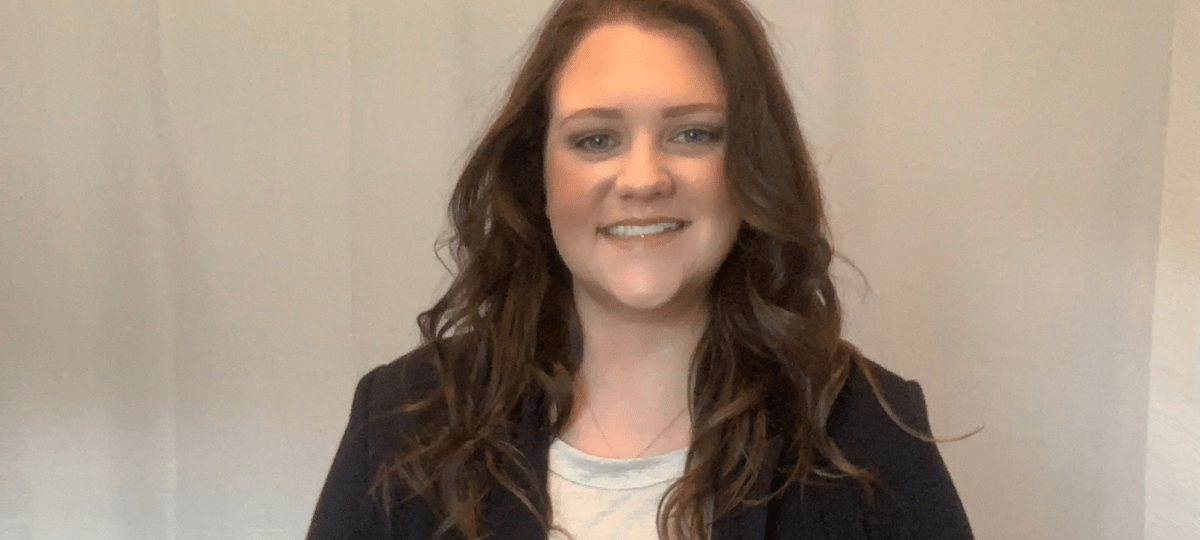 The Link, the Erickson Senior Living employee magazine, sat down with Linden Ponds Human Resources Manager Kyleen Farrell to discuss all the career growth she's enjoyed since joining Erickson Senior Living 14 years ago and how she took advantage of a range of benefits to help achieve her goals.
Read on and be inspired!
"If you show what you're capable of and advocate for yourself, people will seek you out and offer you advancement." - Kyleen Farrell
Q: Kyleen, what was your first job at Erickson Senior Living?
A: I started my career at Linden Ponds in 2008 when I was a sophomore at Weymouth High School. I was a member of the wait staff. My main responsibility was taking orders and serving food in the dining room.
Q: How did the community help you fulfill your dream of a college education?
A: When I was a high school junior, our student hiring manager asked me to join the Linden Ponds scholars' committee as a student spokesperson. By then, I already had the 1,000 hours of required service you need to be a scholarship recipient. The following year I was awarded a $4,000 scholarship to be paid out over four years. The money almost completely covered the cost of books for my entire college career. I don't know how I would have gotten by without it!
Q: Did you work at Linden Ponds as a college student?
A: Yes, as soon as I graduated from high school, I went full-time at Linden Ponds while also attending college. During that time, I worked in the pub as a bartender, then as a community resources coordinator in Resident Life, and after that, as a general services coordinator. Linden Ponds offers a tuition reimbursement benefit, so that, combined with my full-time salary, allowed me to finish college with no student loans!
Q: After you graduated, how did your career path change?
A: Once I got my degree in business management, I went back to the Linden Ponds Dining Services team as a dining manager. During that time, I partnered with Human Resources to hire and train student servers. The HR team saw my potential and offered me a job as a Human Resources coordinator. At first, I was in charge of hiring students, but then I started recruiting for full-time positions. In 2020, I was promoted to Human Resources manager, supporting Dining Services. I handle onboarding, employee relations, payroll—pretty much anything Dining Services needs to support their teams.
Q: Is it true that you are now a member of the Linden Ponds scholarship committee?
A: Yes, I co-chair the committee with our philanthropy manager. I work closely with resident members and help organize events that bring attention to the Scholars' Fund. I also help students meet all the deadlines and requirements to be a scholarship recipient and answer questions from parents. I absolutely love the Scholars' Fund Awards celebration! The most gratifying part is seeing parents' pride and surprise when they hear about all the great things their children are doing as student employees.
Q: What advice do you have for employees who are ready to take the next step with their Erickson Senior Living career?
A: Keep your eyes open for opportunities. They are all around you! If you show what you're capable of and advocate for yourself, people will seek you out and offer you advancement. Residents can be great advocates too. Serve them well and they will help you realize your goals and dreams.
Q: What's next for you, Kyleen?
A: I am seriously considering going back to school to get my master's degree—and you can be sure I'll take advantage of the tuition reimbursement benefit!
Inspired? Visit https://www.ericksonseniorliving.com/careers to search for available positions, learn about benefits, and apply to an Erickson Senior Living community near you.
Back