The Freedom of a Move to an Erickson Senior Living Community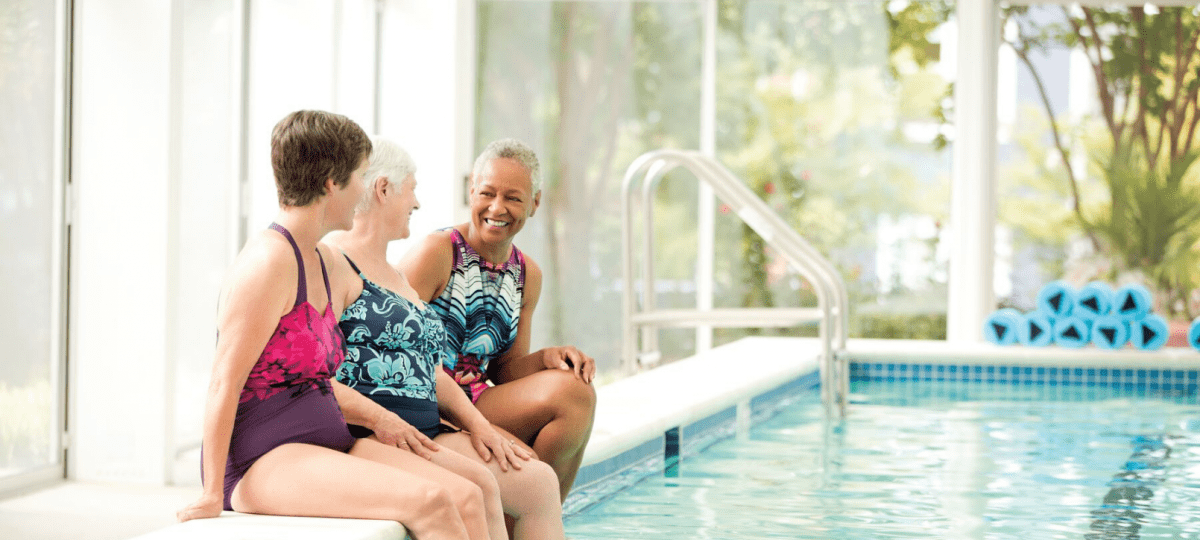 After a lifetime of building careers, families and more, today's seniors have welcomed their retirement years. As a leader in the industry, Erickson Senior Living is helping residents across the country make the most of these years by easing the burdens of daily life and providing greater independence to enjoy the things and people they love most.
We recently sat down with Tom Neubauer, Executive Vice President of Sales, Marketing & Communications, to learn more about the freedom and peace of mind that come with a move to an Erickson Senior Living community.
Q: How do Erickson Senior Living communities provide residents with greater independence than staying in their house?
A: When seniors choose to move to an Erickson Senior Living community, they gain freedom—from the hassles of home ownership, from the isolation of living alone, and from worry about the future.
Because our professional, dedicated team handles maintenance and home repairs, there's no need to spend time or money dealing with a roof leak, mowing the lawn or shoveling snow. It's all taken care of. With convenient, delicious dining options right on campus, residents don't have to spend time planning meals, grocery shopping or cooking if they don't want to. Instead, they can spend that time socializing with friends and family, pursuing beloved hobbies, volunteering or simply relaxing.
That's the real beauty of the Erickson Senior Living lifestyle—freedom to spend this well-deserved time however you choose.
Q: With all that new-found freedom, what do residents enjoy most about living at your communities?
A: Of course, residents love having resort-like amenities including the fitness center, pool and restaurants just a short, indoor stroll from their apartment homes. With fewer worries, they now have the freedom to take full advantage of these amenities as part of an active, engaged retirement lifestyle. Dozens of resident-run clubs, classes and activities provide ample opportunities to meet new friends and get to know neighbors while pursuing a diverse range of interests, from travel to art, music, sports, gardening and more. Convenient access to medical care and health care professionals specialized in caring for seniors, helps residents prioritize their health and well-being and continue feeling their best.  
Q: Why are social connections so valued? 
A: In the last year, we've seen how important it is to maintain positive social networks. They are the core of life at our communities.
Our residents have multiple ways of doing that, whether it's being part of a morning coffee group, lounging by the pool with friends or dining with neighbors in a restaurant or pub. Socialization is a key component of personal health and well-being, and Erickson Senior Living communities are designed to enhance these opportunities.
Residents repeatedly express how much they enjoy being part of a supportive and caring community. It's these friendships and connections, that sense of being part of something bigger, that they value most.
Q: What do residents tell you about the lifestyle?
A: Our residents are the best ambassadors for the communities in which they live. Whether it's about their dining experience or a feature in their apartment home, they will tell us where we succeed and how we can improve. The most frequently expressed sentiment I receive from residents is simple: "I should have moved in sooner."
These words bring a smile to my face each time I hear them, but they do not surprise me. When residents make new friends, travel to see family and rekindle a hobby, they are living the full retirement they deserve. Our amenities play a part in this. At each community, the dining venues, medical centers, fitness facilities and much more offer convenience and peace of mind, allowing residents extra time to do the things they like.
Q: Why is the summer a perfect time to plan your move to an Erickson Senior Living community?
A: There has never been a better time to sell your house. Home values are at their peak, inventory is minimal meaning it's a significant seller's market, and interest rates remain at historic low levels. We've seen hundreds of new residents take advantage of these favorable conditions this year.
With our realty and moving services program at your fingertips, each community has ample resources to support new residents. From real estate expertise and downsizing assistance to unpacking and organizing your new apartment home, our team of experts is prepared to help you take the anxiety out of your move so you can enjoy all that our communities have to offer.
Planning now means you'll be enjoying a stress-free and relaxing holiday season—another wonderful time to be living at an Erickson Senior Living community! If you have not yet toured one of our campuses, I encourage you to visit this summer.
To learn more about our stylish apartment homes and amenities, and why now is a great time to move to an Erickson Senior Living community, request more information today. 
Back