Erickson Elevates Senior Living Dining Experience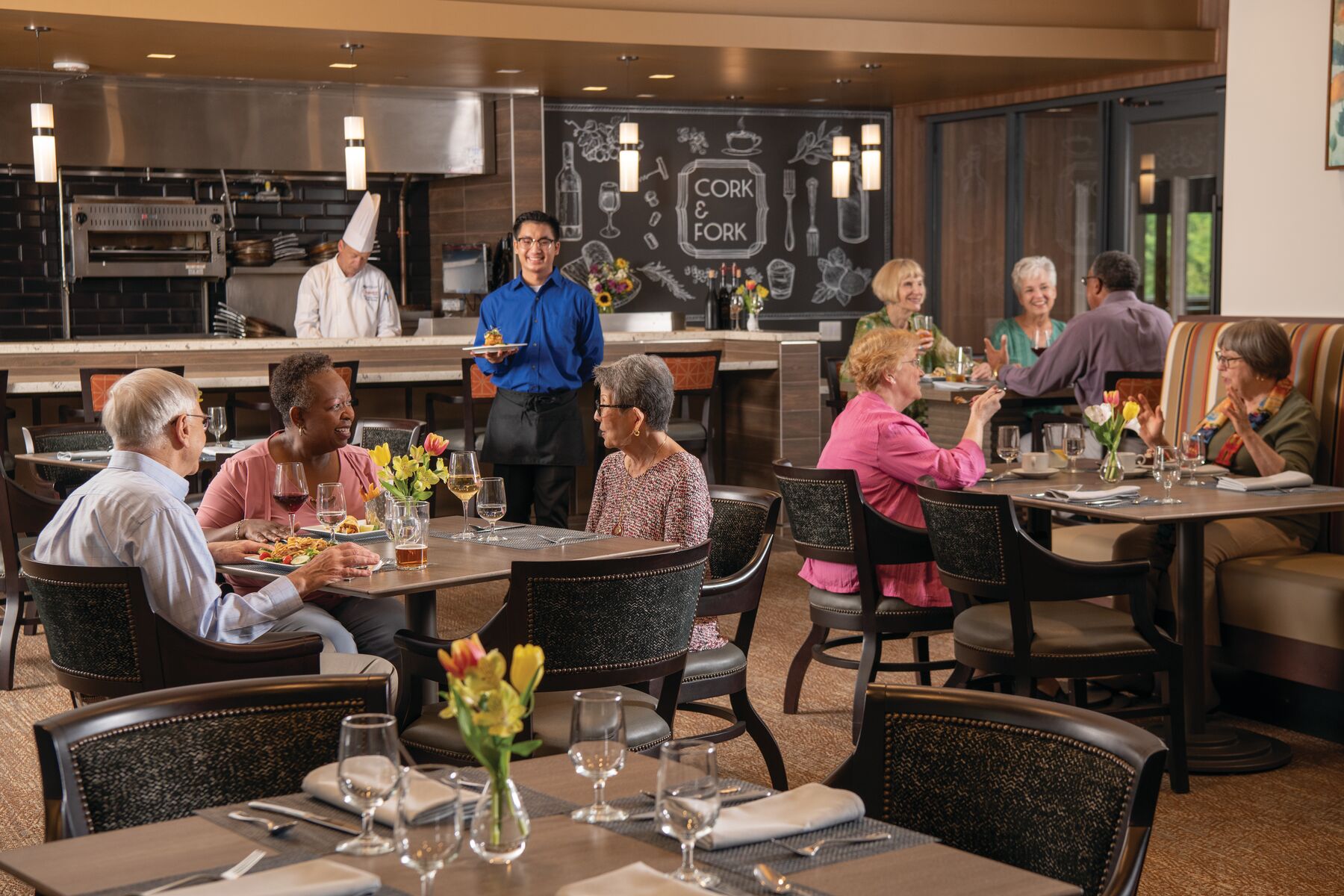 In the latest from Foodservice Equipment & Supply Magazine, Erickson Senior Living's vice president of dining services, Kevin Bunn, shares the exciting changes taking place in kitchens and dining rooms at communities across the enterprise. 
"We now have 137 different restaurant concepts across our 21 communities," Bunn says. "They range from casual coffee shops to fine dining. Every one of those restaurants has a different name, and each offers between 18 and 20 entree choices. Most have their own dedicated kitchens. Menus change monthly, and just as restaurants outside of our campuses might do. We offer specials that change weekly. We try to emulate for residents the diverse types of options they enjoyed prior to their transition to a senior living community."
Driven by the company's chefs and culinary leaders, Erickson Senior Living's Signature Dining program is built on the cornerstones of variety, freshness, and choice. 
Embracing new technology allows for greater flexibility. "It gives residents a lot more opportunities to make special requests and to customize their orders," he says. 
Unique to Erickson Senior Living communities is the My Erickson app, which includes menus for each of a community's unique dining venues, along with detailed nutritional information. "Every one of our venues is different, so the app allows the residents — not the providers, as in old-school models — to make informed decisions about where they want to dine and what's best for them," Bunn says. 
To learn more about how Erickson Senior Living is making dining a prime part of the active, engaged retirement lifestyle its communities provide, read the full article here.
Back