Engaging Activities In and Around Erickson Senior Living Communities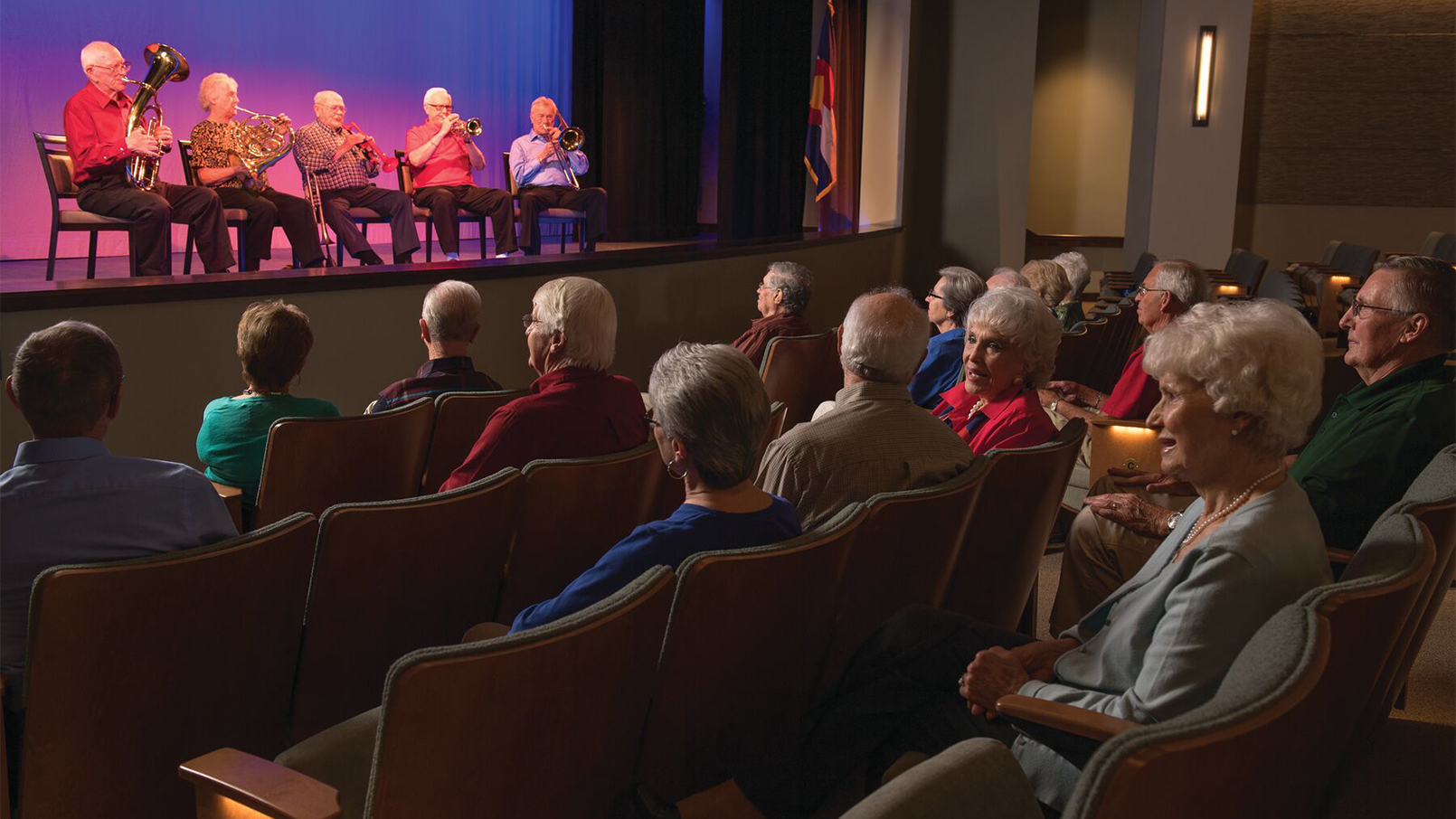 With so many activities and amenities on site, residents at Erickson Senior Living communities have everything they need to experience an engaged lifestyle. But they also enjoy the benefits of the vibrant larger community, whether they're volunteering, taking grandkids to the movies, or dining with friends. It truly is the best of both worlds!
We asked Chris Emmett, senior vice president of community operations at Erickson Senior Living and a 28-year company veteran, for his perspective on the many ways residents pursue their interests, make connections, and live their best lives, on campus and off. 
Q: Do Erickson Senior Living communities have a lot of activities on site?
A: You wouldn't believe the number, and variety, of things going on in our communities. At a few of our communities, residents field a competitive softball team, with some even supported by an enthusiastic coed cheerleading squad! Other residents take advantage of the woodshop to build and repair furniture for their neighbors. Some people grow flowers, vegetables, and herbs in their gardening spaces. And this time of year, many residents gather at on-site restaurants and pubs for gameday watch parties.
Studies have shown the benefits of social connections for overall health and well-being. At Erickson Senior Living, we are committed to maximizing these opportunities, whether it's making sure our restaurants have great atmospheres or investing in amenities like fitness centers and art rooms.
Recently, I've seen residents take their four-legged friends for a stroll through the dog park, sing along during a concert in an outdoor amphitheater, and play a friendly game of pickleball. It's our job to provide opportunities for connections to happen, and it's so rewarding to see residents enjoy these spaces with friends.
Q: Is it easy for residents to be a part of the larger community?
A: Absolutely! Erickson Senior Living communities are strategically located for convenient access to a wide range of engaging off-campus events and activities. Residents attend sporting events, enjoy arts and entertainment, dine with family and friends, and peruse local shops for the perfect holiday gifts. 
Many communities coordinate travel opportunities near and far, such as concerts, plays, day trips, and even cruises. Residents provide vital input that helps guide the planning efforts for these experiences. Some communities create partnerships with local charitable organizations and educational institutions so residents can volunteer or attend lifelong learning programs, on and off campus.
Q: Why are these opportunities so important? 
A: We want to ensure residents experience a fulfilling, engaging lifestyle, complete with meaningful social connections and opportunities to do the things they enjoy. 
Our goal is to make it as convenient as possible for residents to make the most of their retirement. Each community has a Resident Life team that assists residents in forming clubs and groups, provides logistical support for activities, helps to organize volunteer projects, and so much more. 
My wife's parents recently moved to an Erickson Senior Living community in Maryland, and their experience has given me a new perspective. As a team member, I've always been proud of the worry-free lifestyle and quality services we offer. Now, as a family member, it gives me tremendous peace of mind knowing that our loved ones are surrounded by friends and their favorite things to do.
Q: What are the holidays like for residents at Erickson Senior Living communities?
A: The holidays are a wonderful time of year at Erickson Senior Living communities. The festive decorations, delicious food, and special concerts enrich the spirit of the season. 
At the heart, though, it's really about being together. From Thanksgiving to New Year's and all of the enduring traditions in between, residents enjoy spending time with family, friends, and neighbors. Our communities take great pride in making all residents feel included and comfortable with their holiday traditions. 
If you're considering your senior living options, you'll want to evaluate the culture of the communities you visit. Are the people who live there having a good time? Is there a sense of warmth and connection among residents and team members?
I invite you to visit an Erickson Senior Living community and see for yourself. Our residents and employees will welcome you with open arms!
Interested in learning more about the meaningful connections and activities you can enjoy in retirement? Find an Erickson Senior Living community near you.
Back