American City Business Journals Shine National Light on Erickson Senior Living's $4B Growth Plan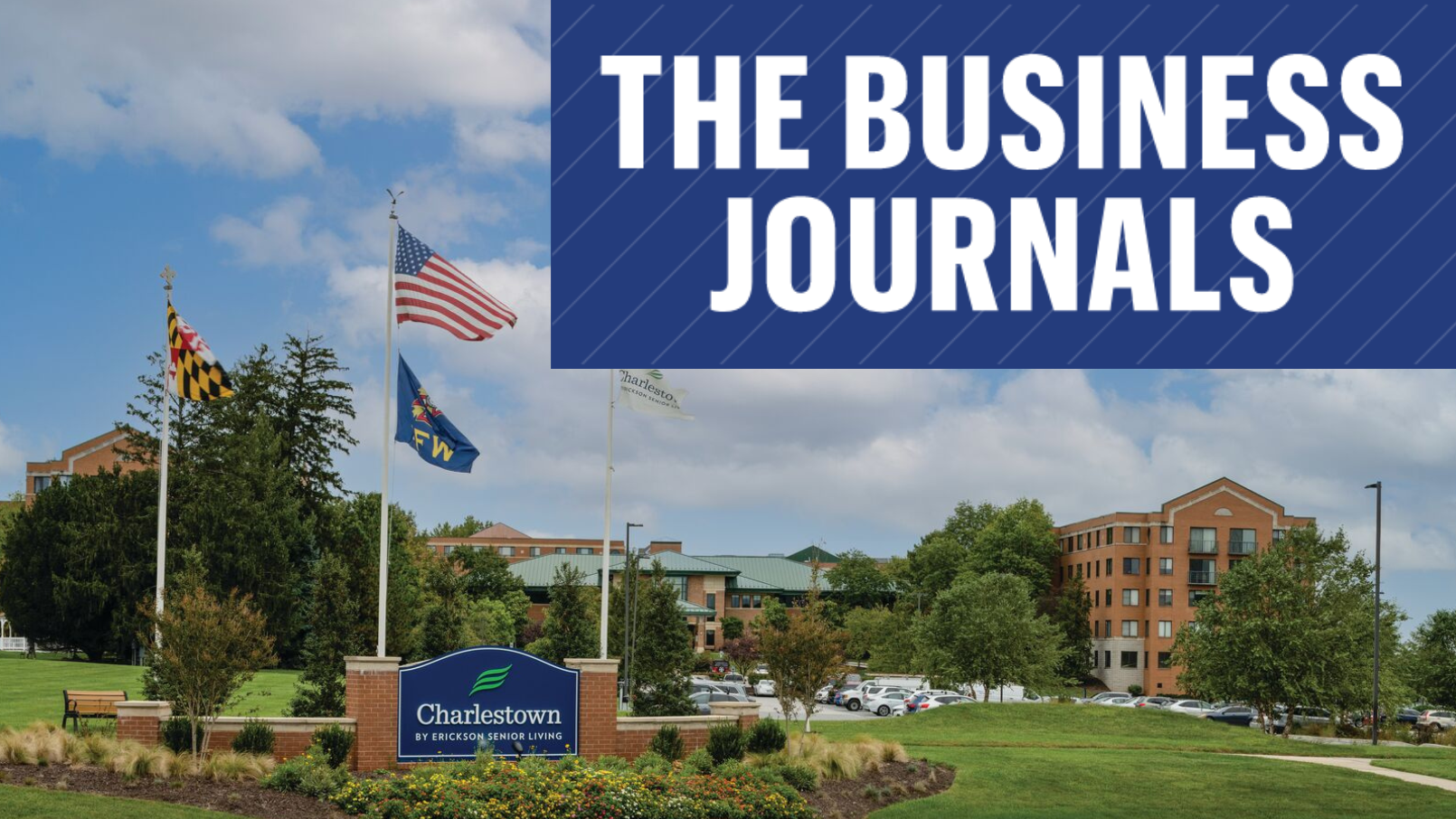 This week, the American City Business Journals published a feature article on Erickson Senior Living's strategic plan to expand and enhance its portfolio of continuing care retirement communities.
The article, entitled "Erickson Senior Living plots $4B national expansion to keep up with baby boomers" highlights the company's role as an industry leader that is well-positioned to bring vibrant, engaged retirement living to more and more seniors across the country.
"This is a market poised for explosive growth," said Tom Neubauer, executive vice president of sales, marketing and communications, in an interview for the article. "Everything is envisioned for the next five years and we're well on our way."
The excerpt below describes some of the exciting projects "already in motion", including:
"A new 62-acre development in Clarksville, Maryland.
Upgrades and new facilities for dining and recreation at Erickson's sprawling flagship development, Charlestown in Catonsville, as well as the Oak Crest development near White Marsh. The nearly 40-year-old Charlestown has a new aquatics center and new dining facilities.
Development of Erickson's first senior living 12-story high-rise tower in Bethesda to take over the footprint of the former Marriott International Inc. headquarters. Erickson acquired the Marriott land for $104 million in 2018 with plans to convert it into a 2 million-square-foot continuing care retirement complex with up to 1,000 units.
New senior living communities in Fairfax and Richmond, Virginia where the first of several developments opened last year with plans to open another building in the complex every six to nine months. "We're off to the races there," Neubauer said.
Plans for a complex on 92.5 acres of former farmland in Boynton Beach, Florida, acquired last year to add a third senior living complex in the Florida market. Erickson has other communities in Palm Beach Gardens and Naples."
The full article is available to Business Journal subscribers at this link. In addition, it has been shared with tens of thousands of Business Journals subscribers across the country in multiple nationally-distributed newsletters.
We are pleased to see Erickson Senior Living and its communities highlighted in national media in such a positive light. It is an exciting time to be part of this growing enterprise as we continue to evolve our products, services and amenities to meet the changing needs of our residents, prospects and teammates.
Back