Active Senior Lifestyles Increase Demand for Enhanced Amenities
By Michele Harris
August 8, 2023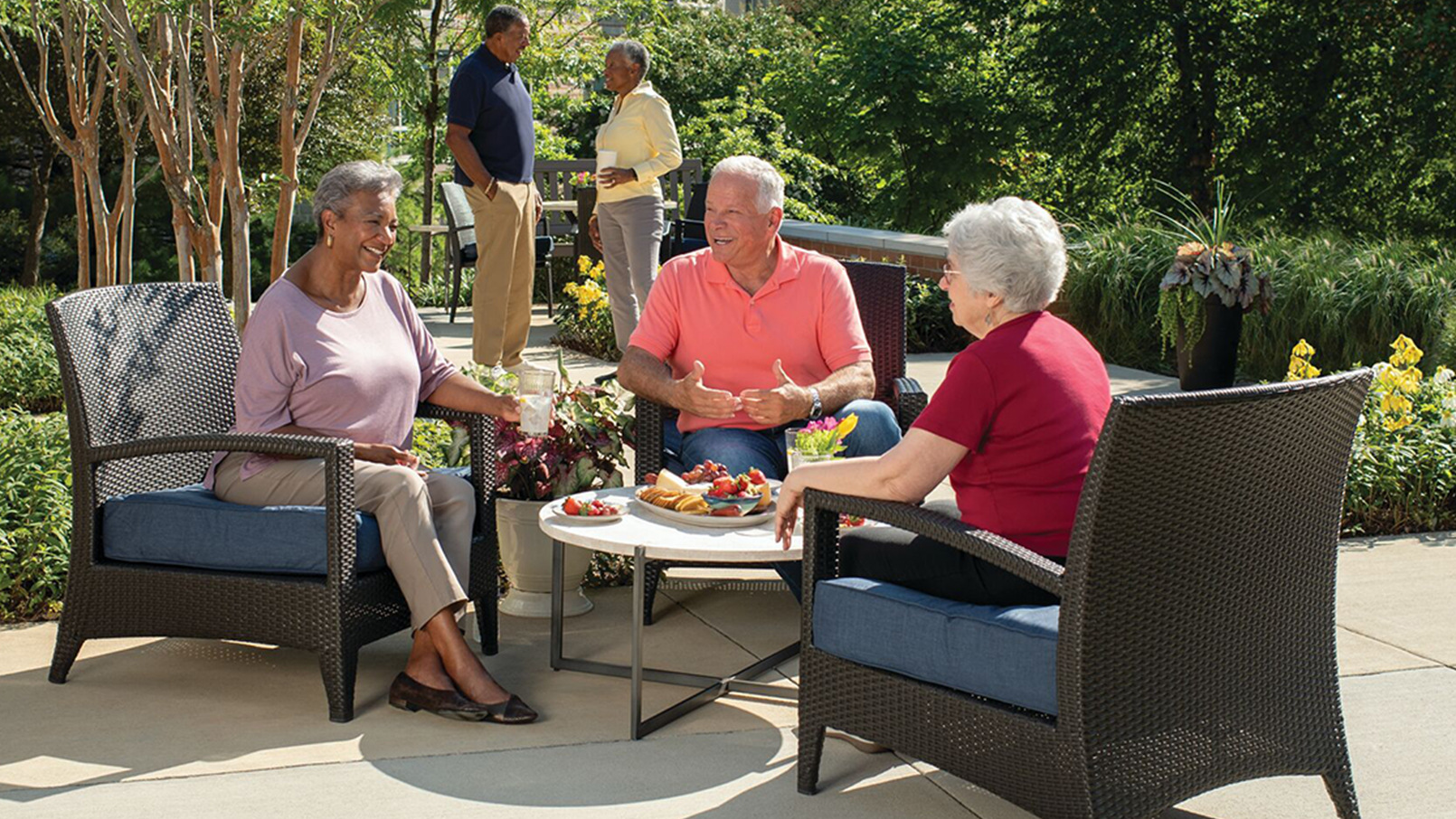 In June 1946, Fortune magazine proclaimed, "The Great American Boom is on." That "boom" was an unprecedented population surge, amounting to 76 million births by the time it was over in 1964. 
Collectively, those 76 million babies became known as the Baby Boom generation. They were the first to play with Barbie and GI Joe; to eat frozen TV dinners while watching shows like All in the Family, Julia, and M*A*S*H; and to drive cars with seatbelts. They embraced a new sound called rock and roll. 
Not surprisingly, the sheer number of Baby Boomers gave them an outsized influence on everything from fashion trends and entertainment to health care, social policy, and even real estate. 
This new generation changed almost every facet of American society, and they are about to leave their mark on aging, retirement, and senior living…but is senior living ready for them?
Demand is growing
Home builders should prepare for a wave of new demand as more Baby Boomers make the move to senior living. 
According to the U.S. Census Bureau, demand for senior-friendly housing will increase by as much as 50 percent by 2040. However, a recent report by PwC and the Urban Land Institute noted that in the second quarter of 2022, the construction of new senior housing fell to its lowest level since 2015. 
"The demand for senior living is exceeding the supply, and that is no surprise when you study this industry," says Tom Neubauer, executive vice president of sales and marketing at Erickson Senior Living. 
Currently, 28,000 seniors reside in 23 continuing care retirement communities (CCRCs) managed by Erickson Senior Living across the country. 
"Most of the interest in our communities comes from people in their 70s who want to continue pursuing an active, engaged lifestyle," explains Neubauer. "The vast majority of our residents live independently." 
To meet the burgeoning demand, Erickson Senior Living is pursuing a $4 billion national expansion, with plans to build 6,300 new apartment homes in Texas, Massachusetts, Illinois, California, New York, Florida, Maryland, and Virginia.
The company recently broke ground for its first high-rise community, The Grandview, a 12-story, two million-square-foot continuing care retirement community with up to 1,000 apartment homes in Bethesda, Md.   
Last year, two new Erickson Senior Living communities opened in Fairfax and Richmond, Va., in which the company plans to open additional residence buildings every six to nine months.
Redefining senior living
While some Baby Boomers may have embraced tents and communes in their youth, by the time they reached their 30s, they wanted formal dining rooms, spacious entryways, and lots of outdoor space. 
The housing market responded by building larger single-family homes in the suburbs. Experts expect a similar impact as this generation considers how they want to live in retirement. 
Already, there is change afoot - senior living communities are preparing for a new generation of residents.
"We 'design forward,' which means that we're always making plans for what the future will bring," says Margaret Suit, Erickson Senior Living's vice president of development architecture, engineering, and design. "What we offer in our communities is constantly evolving, based on what people are asking for or will be asking for in the next few years. As Baby Boomers move in, we're being very intentional about enhancing our communities to suit their needs - while also benefiting residents of other generations." 
She explains, "For example, pickleball wasn't even on the radar a few years ago. Now, all of a sudden, it's everywhere. Changing demographics influence the investments our communities make on attractive and functional outdoor spaces, how we conceive and launch restaurants, and what amenities we include." 
Prospective residents now are looking for communities with opportunities to engage regularly in outdoor experiences like restaurants and cafes with al fresco seating, fitness trails, dog parks, and meditation gardens.
"It's all about wellness and living your best life - physically, mentally, and socially," adds Suit. 
Erickson Senior Living is also exploring different concepts regarding social spaces. To accommodate spectators who gather around the bocce courts, communities are adding shade and seating. The company is also piloting tech-based amenities, such as areas to play virtual golf with friends and neighbors, keyless electronic entry systems, and electric vehicle charging stations. 
Expanding and enhancing
In addition to the $4 billion expansion plan, existing Erickson Senior Living communities will benefit from over $500 million in upgrades and renovations. Residents will enjoy new restaurant concepts, upgraded fitness and aquatic centers, and new outdoor spaces like firepits, fitness equipment, and pickleball courts.
"This is a market poised for explosive growth," notes Neubauer. "Everything is envisioned for the next five years and beyond, and we're well on our way."
To learn more about the innovative ways that Erickson Senior Living continues to evolve and expand, find your local community and request a brochure today. 
Back