2022 New Year's Resolution: A Fresh Focus on Well-Being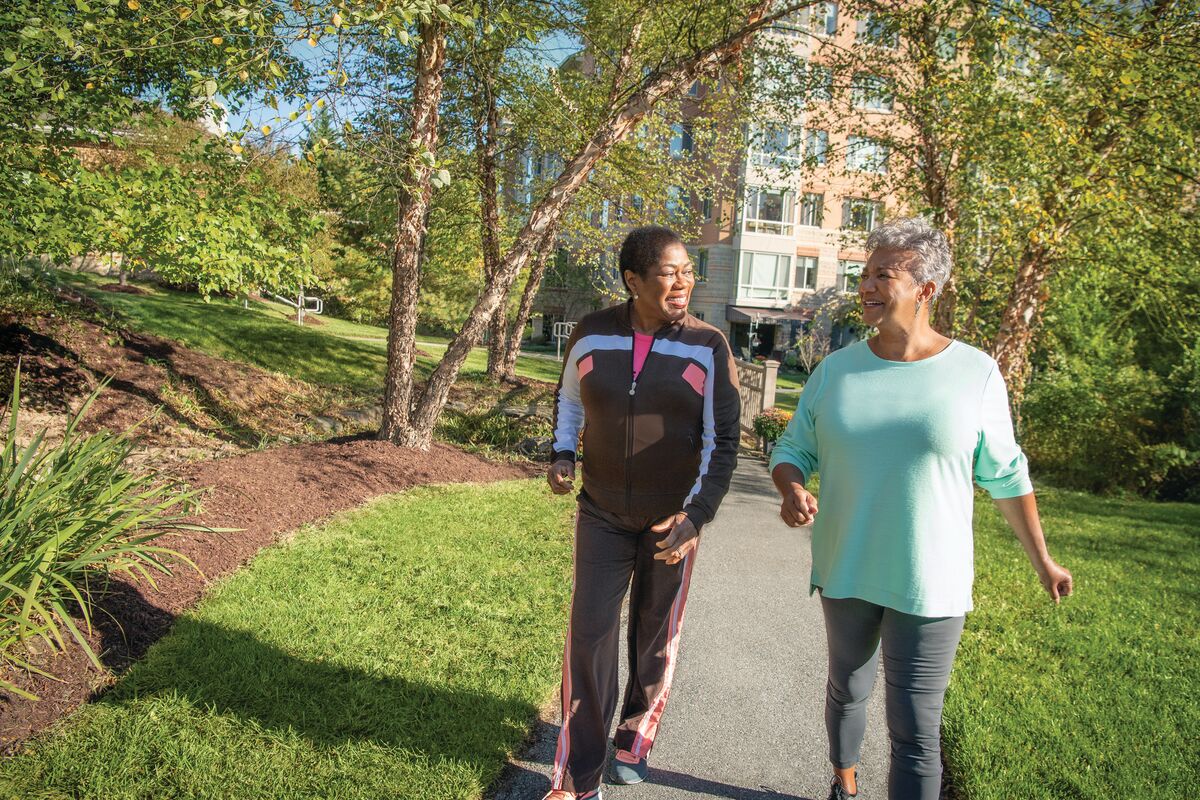 The beginning of a new year provides people of all ages with the opportunity to reflect and recommit to personal goals. Resolutions centering on health and well-being, like losing weight or taking up an exercise program, are always among the most popular ones to make.
Residents of Erickson Senior Living communities are no different in trying to improve their quality of life. For insight as to how residents benefit from the variety of amenities and services that help achieve their goals, we recently spoke with Dr. Margaret Kimbell, vice president of community living for Erickson Senior Living.
Q: Why do Erickson Senior Living communities place such a strong emphasis on the health and well-being of residents?
A: It's simple: Advocating for health and well-being is one of the core promises we make to residents. We value the overall well-being of a resident as he or she strives to successfully age, meeting them where they are in life.
Aging inevitably brings changes in a person's physical health. But how a person adapts, accepts, and embraces these changes is reflected in their emotional and mental well-being. We recognize the personal journey of each resident and have developed a lifestyle to support and enhance the positive aspects of successful aging. These are moments found in daily life, like taking time to appreciate the beautiful gardens on campus or being grateful for new friends while enjoying social activities together.
Q: How do the professionals at Erickson Senior Living communities help residents maintain their physical health and mental well-being?
A: Our communities truly offer an integrated approach with convenient services just steps from a resident's apartment home. It starts with the structure of the on-site medical center, which most of our communities have, where providers recognize the importance of individualized care and support. Initial and follow-up visits, either in-person or through telehealth appointments, are scheduled with our full-time physicians.
They provide ample time to review a resident's physical, cognitive, and emotional needs, and annual well-being visits are also available.
At each community, there are programs and services to support all dimensions of well-being—social (clubs, activities, and diversity, inclusion, and belonging committees), emotional (support groups and access to trained professionals), physical (fitness/aquatic centers and classes), spiritual (areas for worship and reflection), vocational (volunteer opportunities), environmental (sustainability committees and gardens), and intellectual (lecture series and on-campus college classes), just to name a few.
Q: What kinds of amenities are available on campus to support a healthy lifestyle?
A: There is so much to do at Erickson Senior Living communities, all conveniently accessible to residents!
I already mentioned health care services. These are integrated with our fitness and aquatics center professionals, who offer individual training sessions and a wide variety of group exercise classes. From strength training and cardio to tai chi and meditation, there is truly something for everyone.
Social connection is so important to overall health, too. That is why our communities feature dozens of resident-run clubs, groups, and volunteer projects to promote personal interests and socialization all year round. The restaurants and pubs offer daily opportunities to share a meal with friends. And the outdoor amenities provide residents with the chance to play games and walk with their neighbors while enjoying gorgeous scenery.
Q: What roles do mental and spiritual health play in residents' overall well-being?
A: Mental well-being affects how we think, feel, and act. Our mental health also influences how we handle stressful situations, accept change, and interact with others.
Numerous studies show the negative impacts of stress on a person's physical health. That is why Erickson Senior Living communities offer programs to improve resiliency and adaptability, to ensure we're doing all we can to help residents continue to flourish as they age.
Spiritual well-being provides a sense of peace, purpose, and the ability to forgive. These are incredible contributors to supporting a life of appreciation and gratitude. Residents at Erickson Senior Living communities benefit from opportunities to practice and connect with their faiths.
Q: What makes now such a great time to recommit to your health and well-being?
A: Today's world is inundated with 24/7 news, social media, and commentary on television and the internet, increasing anxiety for many people. Intentionally focusing on one's well-being will help us to alleviate these stressors in life, especially as we begin 2022.
Accentuating the positive by reaffirming what is good in one's life and focusing on physical and emotional health helps to achieve balance.
Fortunately, residents at Erickson Senior Living communities can take advantage of amenities, services, programs, and friendships to meet their personal goals and enjoy life to the fullest!
See the difference that Erickson Senior Living makes when it comes to residents' health and well-being by finding the community nearest you and requesting your free brochure today. 
Back