Lantern Hill Senior Living Celebrates 5 Years of Fun and Friendship
Kate Streit
January 21, 2022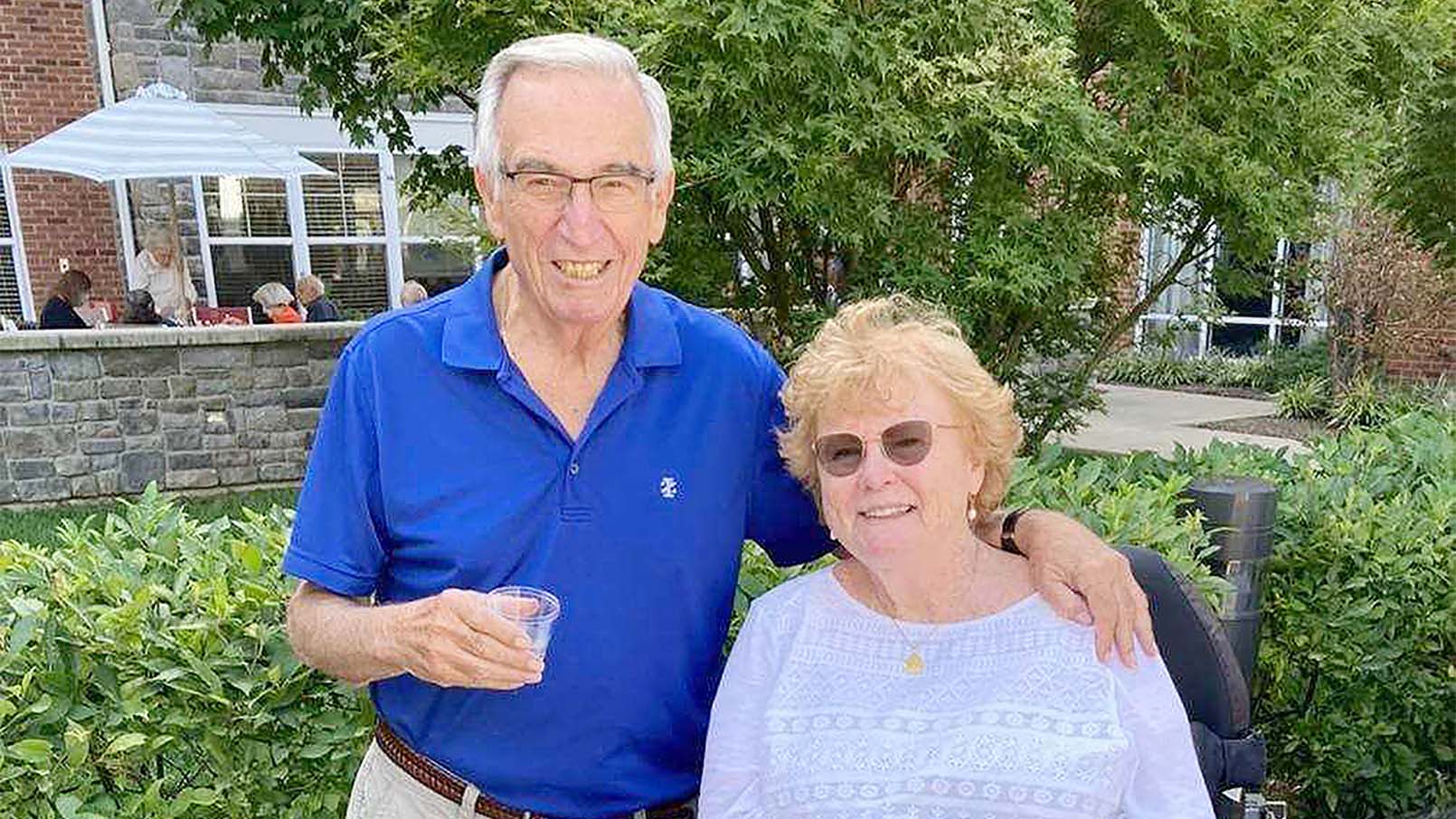 Residents and staff at Lantern Hill, an Erickson Senior Living community in New Providence, New Jersey, always have a lot to celebrate. But on Sept. 20, 2021, the thriving campus was even more festive than usual, as everyone enthusiastically honored the community's five-year anniversary with a champagne toast. The occasion marked an opportunity to reflect on how Lantern Hill has grown over the past half-decade.
"Lantern Hill promotes an active, engaging, and healthy lifestyle for its community members and helps them live life to the fullest," says Executive Director Craig Karczmer. "We are excited to continue to bring our outstanding lifestyle to many more residents in the next five years and beyond."
Pioneer Tales from the Lantern Hill Independent Living Community
In addition to the champagne toast, Lantern Hill celebrated this important milestone throughout the month with theme days, concerts, and a Pioneer Tales event, where the community's first residents shared their memories of moving to campus.
Marilyn Spera and her husband Gabe are among the pioneers, having moved to Lantern Hill from their previous residence in Scotch Plains, N.J., shortly after the community opened.
The couple enjoys a fulfilling and busy life on campus. Marilyn likes playing bridge with friends, and Gabe tends to a number of crops at the community garden.
"It's been a great five years," Marilyn recalls. "I've made a lot of new friends, and everybody has been so helpful and caring. I'm very blessed to live in such a wonderful community."
How a Senior Living Community Becomes a Family
Rosemary DeWitt is also among the community's pioneers.
"It's really become a family—a second family," Rosemary says of the community. "They've tried really hard to foster a home-like atmosphere. They help people get to know each other and to work with one another."
She points to the success of the Resident Advisory Council (RAC), which serves as an important liaison between residents and staff, as residents are eager to share "their two cents as to how things are run." The RAC ensures that residents' concerns are addressed, and it sustains the strong bond between residents and staff.
Rosemary also enjoys the variety of clubs available at Lantern Hill—from book clubs to bocce, card games, and more.
"Any direction you want to go, it's there for you," she says.
Lantern Hill's Caring Staff Makes a Difference
Another pioneer, Dick Byrnes, says that because the property was still under construction when he moved in, the caring staff members were definitely what sold him on Lantern Hill.
"I appreciated how the staff made us feel really comfortable. That gave residents and their families confidence—they knew they made the best possible decision in choosing this community," says Dick.
One example of Lantern Hill's caring philosophy in action is the regularly scheduled Be Heard meetings. Be Heard is an initiative in which staff members meet with residents to listen to their concerns and questions, and come up with an action plan to address them. Another conversation-based opportunity, Coffee with Craig, offers groups of 20 to 30 residents a chance to meet with Karczmer—getting to know each other in a smaller, more informal setting.
The community's commitment to keeping lines of communication open between staff and residents is a hallmark of Lantern's Hills familial feeling.
"What makes this such a special place are all the residents who have created wonderful camaraderie," says Karczmer. "Combined with dedicated and compassionate staff personnel, it really is like an extended family."
Find Your Community at Lantern Hill Independent Living
Lantern Hill offers more than 100 resident-run clubs and activities that engage a wide variety of interests, talents, and skills. All the engaging opportunities available fall in line with the community's mission statement: "We share our gifts to create a community that celebrates life."
According to another pioneer resident, Doris Wise, that's not just a talking point.
"Indeed, that's what most of us are doing here," says Doris. "Every day, we celebrate life."
Whether it's partaking in a special event, like a luau party or Walk for Breast Cancer Awareness; taking advantage of amenities, like the fitness center or swimming pool; or simply eating dinner with friends at one of the on-site dining venues; Lantern Hill is never short on opportunities to live life to the fullest.
To learn more about Lantern Hill's vibrant independent living community, request a brochure or a visit now!
Back