Enjoying a Happy and Healthy Life at Lantern Hill
Kate Streit
January 3, 2022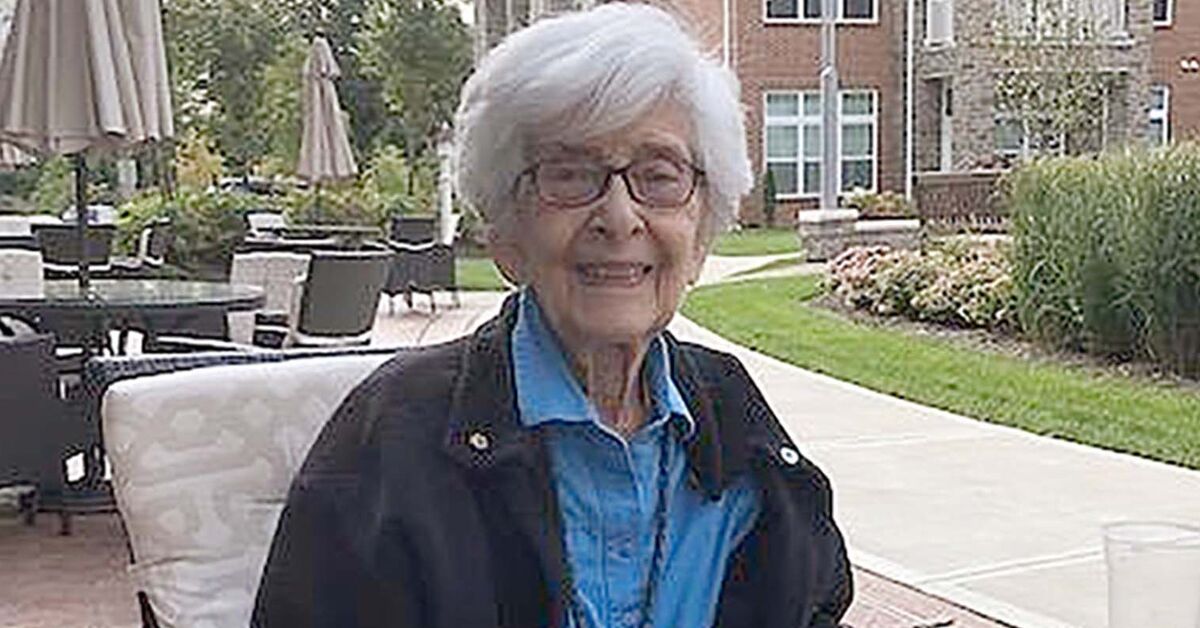 The New Year is a great time to make sure you're doing all you can to maintain your physical health, as well as your mental and spiritual well-being. The residents at Lantern Hill, an Erickson Senior Living community in New Providence, N.J., find it easy to stay fit, engaged, and relaxed; with fitness centers, walking paths and trails, clubs, and activities, and more.
Fitness for all
Resident Jackie Gershman came to Lantern Hill because she was looking for a vibrant community with a strong fitness program, where she could meet new friends and exercise regularly.
"When I visited Lantern Hill, I saw people walking around looking busy and happy, and that's what drew me to the community," says Jackie.
Jackie keeps her mind and body active by participating in a variety of activities on campus.
Lantern Hill has two fitness centers where residents can work out using gym equipment, following a fitness routine that aid their needs and goals; schedule personal training sessions; or both.
Those who prefer to socialize while staying active can enjoy a number of group fitness classes—from yoga classes and water aerobics to Zumba and tai chi, there's something for everyone. For residents who like at-home work outs, tuning into a virtual fitness class through Lantern Hill's in-house TV channel is just a click away.
Jackie says she particularly appreciates classes like Cardio, Core & More and Stretch & Strengthen. "The fitness classes allow everyone to work at their own individual pace, and you can challenge yourself as much as you want," says Jackie.
Staying in shape
Thanks to a multimillion-dollar investment that Erickson Senior Living is making in communities across the enterprise—to support the physical, emotional, and social well-being of residents—new, digital technologies are giving Lantern Hill residents even more ways to reach their fitness goals.
New upgrades to the fitness center include Echelon Performance Bikes, updated Matrix machines, and recumbent NuSteps.
The fitness app Wellbeats provides access to on-demand and live fitness classes, which residents can access from their apartment homes or at the fitness center. Both fitness centers also have Reflect Fitness Mirrors, a "smart" mirror that allows the user to see both the instructor and themselves in the reflection to check their form.
"Like Jackie, many of our residents love to exercise for both physical and mental well-being," says Fitness Coordinator Melissa Sullivan. "These new technologies give our residents even more options to prioritize their fitness."
Multidimensional well-being
In addition to the physical benefits, Jackie appreciates the personal rewards that come from trying new things and meeting new people.
Since moving to Lantern Hill, she has learned how to play Mah-jongg and bocce, and now plays both games on a regular basis.
The community's bocce tournament in October was a big success, and Jackie predicts that it will be even more popular next year. "The bocce tournament is a great way to get to know your neighbors," says Jackie. "It was so much fun!"
Research has made it clear that socializing positively affects mental well-being. Consequently, Jackie enthusiastically points to the strong sense of community as the best part of life at Lantern Hill.
"The greatest thing about living here is the community itself," she says. "Everyone cares for one another, and everyone is friendly. And the staff is just incredible."
Looking out for everyone
Jackie is grateful that Lantern Hill offers convenient and affordable transportation, for both on-site and off-site locations, so she can attend eye doctor appointments at nearby Summit Medical Group. "I can't drive after my vision treatments, so it's great that I always have a reliable way to get there and back," she says.
Jackie also enjoys giving back to the community by serving on the resident service committee, which ensures that campus activities and outings are accessible for everyone. The committee works closely with Lantern Hill staff members to identify opportunities, activities, and events that are accessible to residents of all ability levels.
When it comes to routine health care, Jackie is impressed by the efficiency of Lantern Hill's medical care. She cites the speed at which residents were administered both flu vaccines and COVID-19 booster shots this past fall.
"We always know we're well-protected and that our health is important here at Lantern Hill," says Jackie. "I'm happy to call this community home."
To learn more about the abundant fitness and wellness options at the community, schedule a virtual or in-person visit.
Back