Choosing the Senior Lifestyle You Want, Now and in the Future, at Lantern Hill
Greg Alexander
October 10, 2022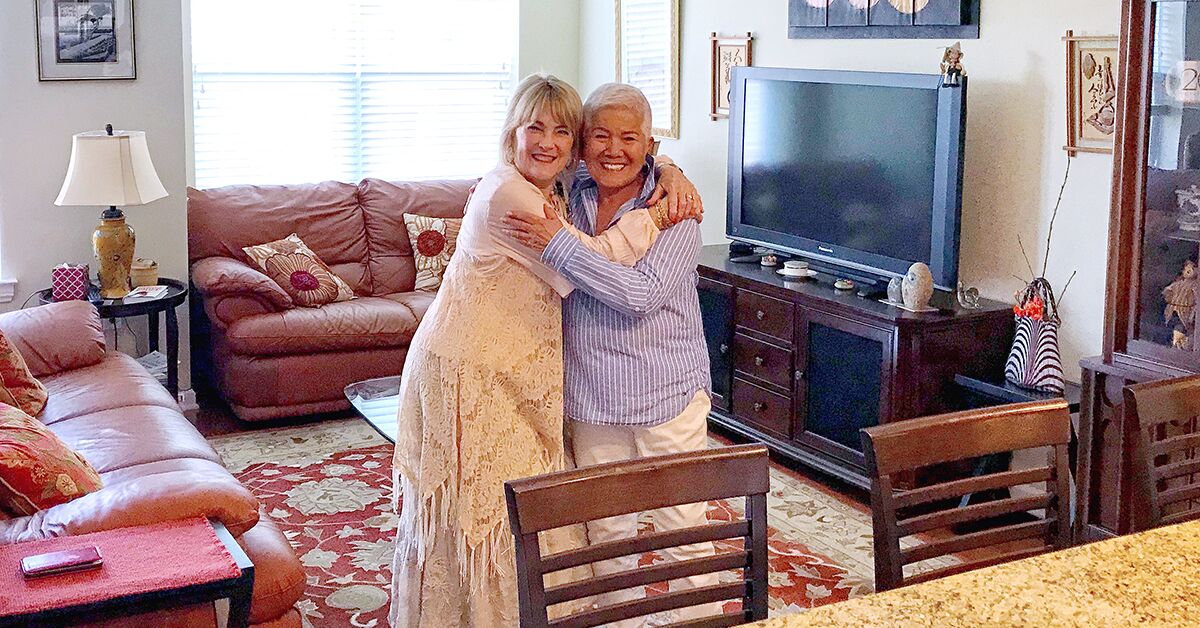 When Kiko Begasse was exploring continuing care retirement communities, she was diligent in her research. Lantern Hill, an Erickson Senior Living community in New Providence, N.J., was a standout on her list.
"My daughter lives in the same town as Lantern Hill, so we decided to attend an open house there," recalls Kiko. "We enjoyed our visit very much - the staff and residents were friendly and made such a wonderful impression on me. From that point forward, I was sold on the idea of moving to Lantern Hill."
And she did, just this past February. "Financially speaking, moving to Lantern Hill was not a decision that I made lightly," says Kiko. "However, I felt that after several decades of both my husband and I working hard, I wanted to have a comfortable place for me to retire."
Comfort and security in Senior Living
A native of Japan, Kiko met her husband in college and they were married for over 50 years before his passing a few years ago.
"I know that my husband would be elated - that I found Lantern Hill and how happy I am here. It also makes me comfortable knowing that if I ever need more medical assistance, my needs can be met right here," she says.
When Kiko was deciding on an apartment home, she chose a one-bedroom, one-and-a-half-bath floor plan design.
"I looked at various apartment home models at Lantern Hill, all of which were very nice. In the end, I fell in love with the design I chose - it felt the most like a place that I could call home," Kiko says. "The bedroom, living room, and walk-in closets are all roomy. I also like the fact that it includes a full kitchen, as I like to cook."
A sunny outlook at Lantern Hill
She continues, "The huge windows bring in a lot of sun, and I love the view of the courtyard from my apartment home. It was also very important to me that I have a guest bathroom, and my own indoor parking spot."
In addition to loving her new apartment home retreat, Kiko says, "One of my favorite parts of living at Lantern Hill is how convenient all of the activities are, especially the gym. When it's snowing or raining, it's so nice to be able to visit the gym without needing to go outside. They also offer many different kinds of fitness classes, including tai chi and meditation. Once my golf season is over and the cold weather kicks in, I look forward to trying even more classes."
Kiko says she was also drawn to the community's proximity to New York City - where she can enjoy the opera and museums - and the fact that she is familiar with the area.
"For the past 55 years, I lived in a town about 15 minutes away from here, where my husband and I raised our three daughters," notes Kiko.
Expanding your social circle as a senior
Just like Kiko, Barry and Jane Linsky appreciate Lantern Hill's proximity to New York City.
Barry says that a few years ago, they got the idea to look at Lantern Hill for an additional home - and to broaden their social circle.
"We were in our mid-70s with no kids, so we started to worry about what would happen to us as we got older," recalls Barry. "It was a lifestyle decision that made sense for this chapter in our lives."
Barry adds that Erickson Senior Living's national reputation - known for being a provider of high-quality continuous care and a growing, financially stable business - was also a factor in their decision.
They owned a bayfront home in the Hamptons for over 40 years, but the drive there and the upkeep were becoming a burden, Barry says, so they sold the Hamptons property in March 2021.
Now, the couple maintains a home in Manhattan, where they primarily reside, and visits Lantern Hill to participate in the array of activities on campus. "We can be at Lantern Hill in less than an hour," says Barry. "Each time we are at Lantern Hill, we have six to eight meals lined up with friends."
Senior Living Communities are a wise financial deicision
"Across the country, retirees have chosen to move to Erickson Senior Living communities, recognizing the carefree lifestyle as a wise financial decision that works for them, now and in the future," says Brian Cassidy, sales director at Lantern Hill. 
"Erickson is a strong and well-managed company, and that appeals to people, especially those who prioritize financial stability in their own lives," he adds.
To learn more about affordable, independent senior living at Lantern Hill, request your free brochure to get the scoop on amenities, floor plans, and so much more.
Back