Lantern Hill Residents Stay on the Go with an Active Lifestyle
Gregory J. Alexander
July 13, 2022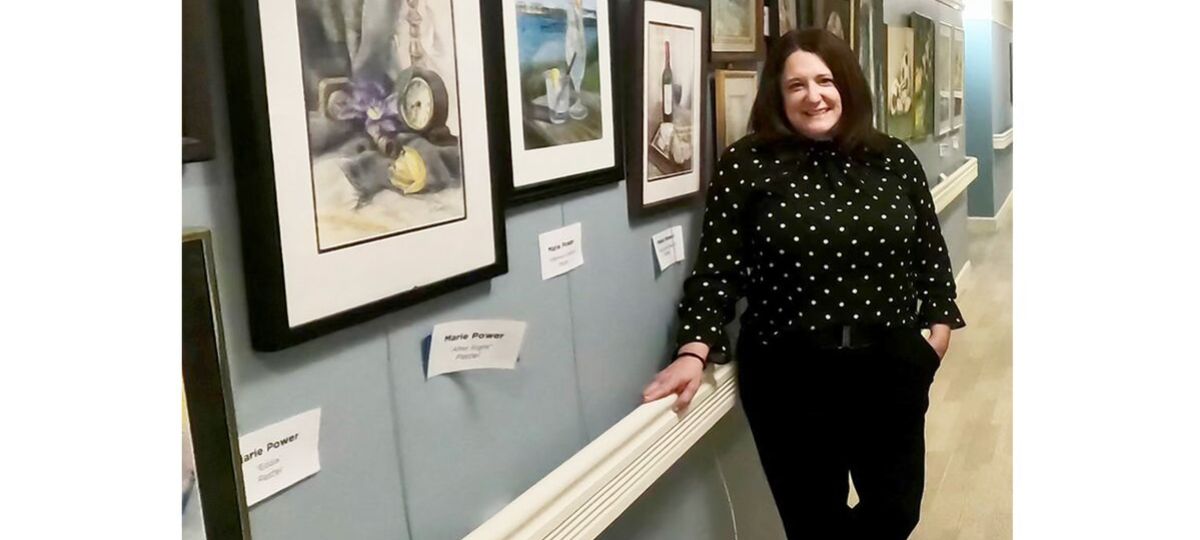 Some say that when you retire, it's time to slow down and relax. Apparently, no one told Ken Lindhorst.
Since 2017, when he and his wife Maxine Condie moved to Lantern Hill, an Erickson Senior Living community in New Providence, N.J., he's been busier than ever.
Thanks to the maintenance-free lifestyle at Lantern Hill, residents are declaring their independence from the headaches of homeownership and pursuing an active, vibrant lifestyle.
Whether it's participating in clubs and activities, artistic pursuits, or enriching volunteer opportunities, residents can be as social and creative as their imaginations allow - especially given all their newfound free time.
Carla Brady, L.S.W., manager of resident services, often emphasizes that sentiment. "Our worry-free lifestyle gives residents the freedom to spend their time the way they want to."
Advocating for others
Ken and Maxine, who previously lived nearby in Summit, N.J., had many friends embracing the worry-free lifestyle at Lantern Hill. "We knew the neighborhood and all of our doctors are in the area, so there was no other community that compared to Lantern Hill," he says.
Shortly after moving in, Ken got involved with the community's Resident Advisory Council (RAC) and was elected as head of facilities. "We handle issues involving infrastructure, the grounds, transportation, and housekeeping that affect the community at large. It's another way for me to give back."
Ken, a principal volunteer advocate for AARP of New Jersey, was already accustomed to serving his community.
"I've spent most of my professional life as an advocate, including 13 years of managing international public affairs for AT&T. I retired at age 58. Lobbying on behalf of AARP is my way to give back to others my age," says Ken, who says his lobbying work involves New Jersey's 12 U.S. representatives and 2 U.S. senators, as well as local and state representatives.
As much as Ken enjoys spending the majority of his time with AARP, he looks forward to the Old Guard events on his calendar.
For more than 20 years, Ken has been involved with the Old Guard of Summit, N.J., a civic organization for professional men founded in 1930. The organization hosts weekly meetings with guest speakers - including the governor of New Jersey and two Nobel Prize winners - as well as fishing and golf outings, chess groups, weekly lunch clubs, and other activities.
Something for everyone
"One of the main reasons residents choose to live at Lantern Hill is the social offerings - there is something for everyone!" says Brady. "From playing cards and mah-jongg, to knitting, art, taking trips, and working out at the fitness center, our residents easily find something that matches their interests." 
As a continuing care retirement community, Lantern Hill provides resources that encourage residents to care for their well-being - now and in the future. The community's expansive 26-acre campus features world-class amenities and services, including an on-site medical center, fitness center, indoor swimming pool, and high-quality restaurants, as well as outdoor gardens, bocce courts, and walking trails.
Brady says that she and her staff aim to match new residents with existing residents that share similar interests. "Even before someone moves in, we will match them with someone here with a similar interest - gardening, bridge, or sailing, for example. Residents are very social, so they will knock on a neighbor's door and invite them for lunch or dinner."
Resident Bill Bradford agrees. "As a resident, getting involved is a great way to meet people."
Sports and then some
Bill says he never intended to be anointed "de facto sports commissioner" at Lantern Hill; however, he has embraced the role. Each year, he organizes a pool for college basketball's March Madness, the World Series, and the Super Bowl.
"We have a very popular bocce group in the Bell Courtyard with a year-end tournament. We also have great participation in a Thursday morning golf group that plays a Par 3 course. It's nine holes, so it only takes about 90 minutes. I am now focused on trying to organize - or have someone else organize - a walking group, as we have so many beautiful nature areas close to Lantern Hill."
Bill, his wife Casey, and their two cats moved to Lantern Hill in 2019 after 40-plus years in nearby Maplewood, N.J. "I commuted by train to New York City throughout my entire career, and Lantern Hill is near the same commuter line, so we were very familiar with the area," he says.
In addition to his involvement with sports, Bill also helps organize trips in conjunction with Lantern Hill staff - including the upcoming outing to a concert version of a Gilbert and Sullivan opera. Bill says that he and Casey started a book club that is very popular. The couple also helps arrange monthly social events, such as a cocktail party in the Bell Courtyard.
"You get more than an apartment home, here," says Brady. "You gain a worry-free lifestyle that allows you to live your retirement to the fullest."  
Invest in your future at Lantern Hill. From top-notch amenities to affordable, maintenance-free apartment homes, you are sure to live your retirement to the fullest. Request more information today!
Photo: "One of the main reasons residents choose to live at Lantern Hill is the social offerings—there is something for everyone!" says Carla Brady, manager of resident services.
 
Back