Retire Your Worries at Highland Springs
By Susan Ingram
August 30, 2023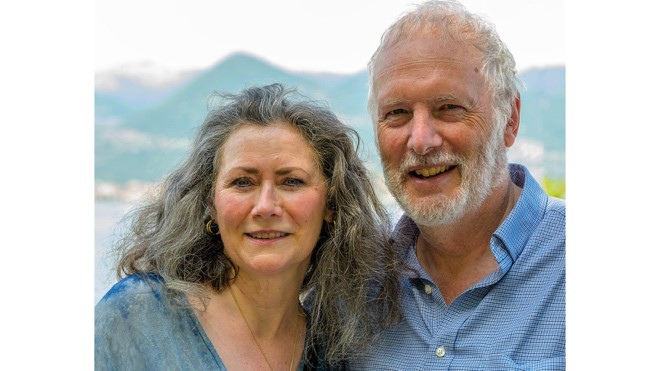 When Gale Quint and her husband Stephen Holder began considering where retirement would take them, they decided that moving to a continuing care retirement community (CCRC) was the best long-term option.
After doing their homework, the couple concluded that Highland Springs, the Erickson Senior Living community in North Dallas, Tex., was the best financial decision for them - with plenty of social opportunities and on-site access to a continuum of health care.
"In researching other CCRCs in Dallas and beyond, Highland Springs' fee-for-service model seemed the most advantageous," Gale says. The fee-for-service model allows residents to only pay for the services they want or need, instead of requiring payment upfront for services that may never be needed.
"But the real value is in the lifestyle here," adds Gale, who likes that they pay just one predictable monthly cost to enjoy a maintenance-free apartment home, state-of-the-art amenities, high-quality restaurants, and more!
Predictability matters
"When visiting Highland Springs, many people are first attracted to the array of amenities," says Sales Director Christina Christie. "But as they learn more about the community, they come to really appreciate the value offered for the price. The inclusive monthly service package can't be beat."
Highland Springs' monthly service package covers heating and air conditioning; all utilities, except phone and internet; a meal plan at on-site restaurants; maintenance, including appliance repair and replacement; regularly scheduled transportation; and 24-hour security and emergency response.
"The monthly service package helps residents budget with ease," explains Christie.
The package also grants access to the fitness and aquatics center, not to mention the dozens of resident-run clubs and activities across campus.
And at the heart of Highland Springs' financial structure is the 90% refundable entrance deposit,* which secures an apartment home of your dreams and provides peace of mind for the future. If or when you leave the community, your investment will be returned to you or your beneficiaries.
Worry-free living
"Since there's still a high demand for available housing in this area, many retirees are finding that this is the perfect time to move," says Christie. "In this seller's market, it's easier to make an investment in a new home - a home that's a safe, sensible, and affordable decision."
Such was the case for Gale and Stephen, who moved into their apartment home nearly two years ago.
When the couple visited Highland Springs, they did a side-by-side comparison of costs. They found that the expenses of their house were equal to - or greater than, in some cases - the costs of moving to the vibrant, worry-free community.
They quickly moved forward.
"Our daughters live in other states, so we didn't want to burden them with caretaking," notes Gale. "We felt that moving to a CCRC would best meet whatever issues arose because it would have the ability to flex with our needs while providing comfort and quality throughout our lives."
Highland Springs' Home for Life promise - made possible through the Resident Care Fund, which provides financial assistance to community members who, through no fault of their own, outlive their resources - also reassured the couple that they would be taken care of.
"Another financial factor," continues Gale, "was that we had been considering updating our house. We decided that we'd rather spend the money to customize a new apartment home than maintain a property that didn't fit our needs!"
Evolving amenities
Since settling into their new home, Gale and Stephen have made the most of their investment by utilizing the community's amenities, which are continuing to evolve and grow.
Erickson Senior Living and its growing national network of retirement communities are known for financial strength and performance. With a $4 billion expansion plan and $450 million investment to update and enhance existing communities, Erickson strives to increase value for all residents.
"We always have our residents' needs and wishes in mind," says Executive Director Matt Neville.
"At Highland Springs, life is better, not harder," agrees Gale. "We have more relationships and people in our lives - and more fun! We live worry-free in a secure environment, we have access to great medical care, and we are in much better shape, socially and physically, than when we arrived. This community is everything we hoped for!"
Invest in your future self at Highland Springs. From top-notch amenities to affordable, maintenance-free apartment homes, you are sure to live your retirement to the fullest. Request more information today!
*As per the Residence and Care Agreement.
Back