Out and About at Highland Springs
By Susan Ingram
October 13, 2023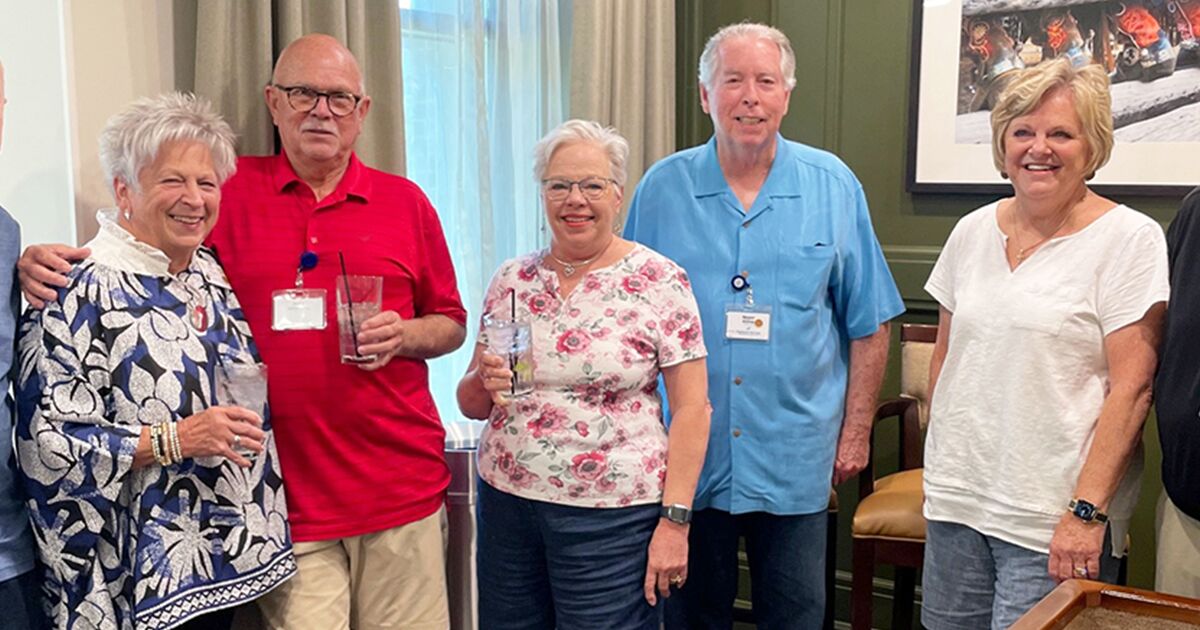 Bette and Mike Williams were no strangers to the area when they moved to Highland Springs, an Erickson Senior Living community in North Dallas, Tex.
"We grew up here. When we talked about retiring, we thought, 'Why would we leave Dallas?'" Bette recalls. "We wanted to find a place we were happy with here, near our family."
Best of both worlds
In addition to Highland Springs' convenient location, the array of amenities and activities--both on and off the 89-acre campus--was a huge draw for the couple.
"We felt like Highland Springs was the perfect blend," says Bette. "And we knew we wanted to move early so that we could enjoy all the activities!"
Like all Erickson Senior Living communities, Highland Springs offers the best of both worlds--local volunteer and cultural events paired with exciting on-campus happenings keep residents engaged.
Community ties
"Our campus offers so many amenities and activities, from indoor and outdoor fitness classes to resident-led clubs and programs for almost every interest," says Sales Director Christina Christie.
She adds, "Not only that, but Highland Springs' location in the greater Dallas community means that cultural and sporting events, shopping, and volunteer programs are all available nearby."
"Residents have easy access to the Dallas/Fort Worth International Airport, if they like to travel," adds Resident Services Coordinator Michele Williams. "Downtown Dallas is a short drive away, and we often offer trips to the Dallas Symphony Orchestra, as well as the Dallas Museum of Art and Dallas Arboretum and Botanical Garden."
With shuttle services to and from the community, scheduling a day trip has never been easier. And thanks to strong ties with the University of Texas at Dallas (UTD), residents are able to learn more about topics that matter most to them.
"We have collaborated with UTD on multiple workshops, covering everything from diversity, inclusion, and belonging to research and therapy for those who are hearing impaired," notes Williams.
With so much to see and do, residents can enjoy as many on- and off-campus activities as they like.
Giving back
For Bette and Mike, their passion for volunteering has opened up numerous opportunities on campus and in the local community.
"Mike and I still work part time, but we like balancing it all," Bette says. "There are plenty of opportunities to be involved and give back. Off campus, we like volunteering with Meals on Wheels."
On campus, Bette and Mike serve as Highland Springs Ambassadors, meeting with prospective residents to inform them of everything the community has to offer.
"We enjoy talking about our experience as residents at Highland Springs," Bette says. "We also show our apartment home so that people can see what a lived-in home looks like. I think that's really helpful when you're trying to make decisions about your future living space."
Location, location, location
While the couple appreciates Highland Springs' proximity to entertainment venues, sporting events, and volunteer programs, they especially enjoy having family and friends close by.
"Our families live here, including our grandchildren," says Bette. "Our youngest grandchild is involved in theater, so we love going and watching her perform. We wouldn't be able to do that if we had retired to the mountains or the beach."
For those who moved to Highland Springs from the local area, having access to the same churches, grocery stores, and restaurants is comforting.  
"Local residents want to maintain their current friendships after they move," notes Christie. "Thanks to our central location, it's easy to meet up with friends and former neighbors nearby--or you can invite them on campus for a meal!"
'All the things' 
Erickson Senior Living communities like Highland Springs are redefining retirement living by offering residents an unparalleled lifestyle that combines convenience, opportunity, and the joy of being a part of something greater.
"On and off campus, you can still do all the things that you enjoy," says Bette. "We wanted to have fun, and fun we have! We probably laugh more here than we ever have before. Plus, we have more time to pursue what we're interested in because maintenance is taken care of."
Invest in your future self at Highland Springs. From top-notch amenities to affordable, maintenance-free apartment homes, you are sure to live your retirement to the fullest. Request more information today!
Back