Highland Springs Residents Support Student Employees' Collegiate Goals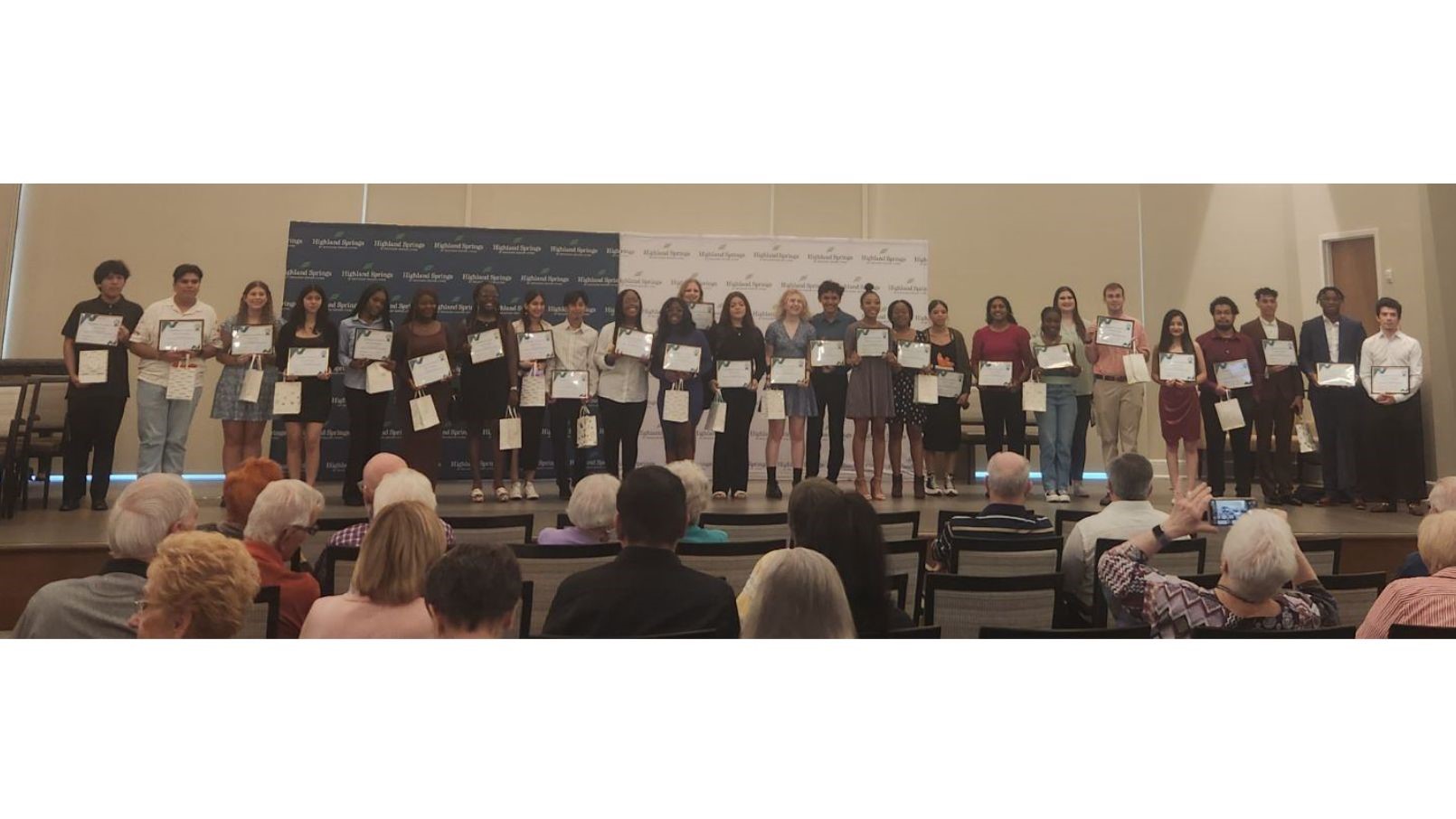 The pathway to college for 27 local high school students became brighter, thanks to the Student Scholars' Program at Highland Springs, an Erickson Senior Living-managed community in North Dallas, Texas.
Dedicated student workers in the Dining Services Program were officially recognized during a ceremony on June 17 in which the recipients were announced, funded by generous donations from community residents.
This year, $152,000 was contributed by residents of Highland Springs—each of the 27 scholars will receive a total award of up to $20,000 for a four-year program.
"The influence of our Dining Services students throughout our campus is meaningful," stated Matt Neville, Executive Director.  "They serve our residents with energy, enthusiasm and a bright smile every day, and we are fortunate that these young men and women choose to share their lives with us at Highland Springs.  In turn, the generosity of our residents helps provide a pathway to success for these students to achieve their goals in life."
The Scholarship Committee of Highland Springs is composed of residents and employee advisors. Beyond contributing to the annual scholarship campaign, residents play a valuable role in the development of these student scholars. Genuine friendships are made through everyday connections.
To qualify for a scholarship, a student must work 1,000 hours during their junior and senior years, maintain good academic and professional standing, and plan to attend a college, university, or trade school on a full-time basis.
To learn more about available positions and career benefits at Highland Springs, visit https://www.ericksonseniorlivingcareers.com/ for more information.
 
Back