Highland Springs Offers a Great Lifestyle - And a Great Value
By Susan Ingram
April 20, 2022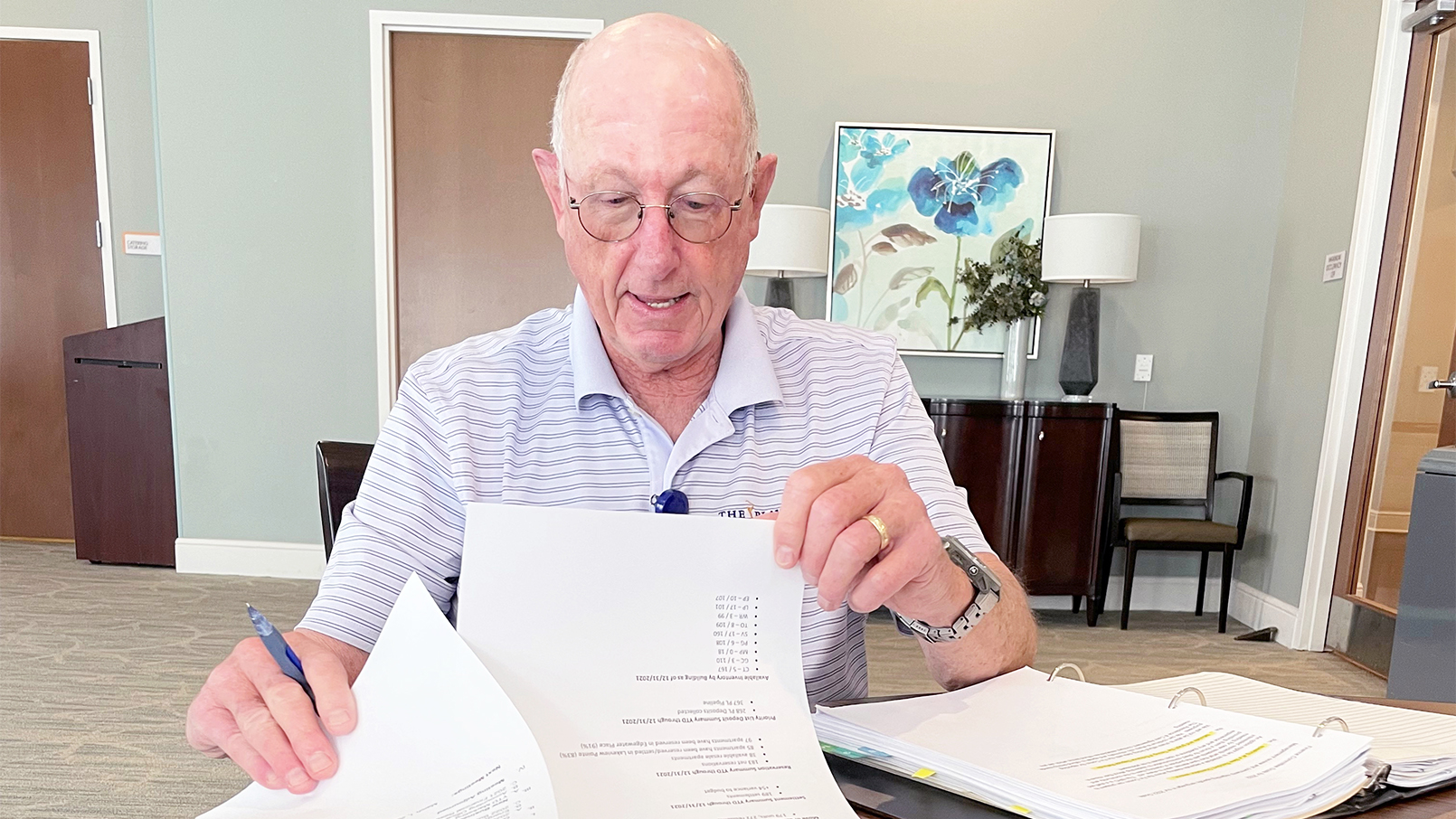 Are you searching for a retirement living option that offers a wide range of stylish apartment homes, abundant amenities, dynamic clubs, and delicious dining - all at an incredible value? Look no further than Highland Springs, an Erickson Senior Living community in North Dallas, Tex.
Once they learned about the community's carefree lifestyle, budget-friendly pricing structure, and endless opportunities for socialization, David and Nancy Smith made the decision to move to Highland Springs from their house in Dallas in April 2017.
All-in-one
"The main attraction was the monthly service package and its affordability," David says. "It's nice to know that your finances are set and steady for the year ahead. We don't have to worry about all the little things anymore, which is very nice."
Highland Springs' monthly service package includes heating and air-conditioning; maintenance, including the repair and replacement of appliances; professional landscaping; regularly scheduled transportation; and much more.
It also includes flexible meal plan options at the community's on-site restaurants, which offer fresh, flavorful dishes that make it easy to eat healthy, or satisfy a craving for something sweet or savory. Highland Springs prides itself on providing an exceptional dining experience with a wide variety of delicious options.
"When talking with prospective residents, we encourage them to consider what they're paying for property taxes, maintenance, and utilities - essentially all the things you have to worry about while owning a house," says Sales Director Christina Christie.
"Not to mention that many Texas homeowners are also paying to maintain swimming pools! And although we aren't faced with harsh winters and snow removal as often as those up north, our unpredictable hailstorms can wreak havoc on their own. Residents at Highland Springs don't have to worry about any of these things, thanks to our monthly service package."
Everything at your fingertips
The vibrant housing market means great returns on home investments - and the freedom to choose from any of the stylish apartment homes at Highland Springs.
But Highland Springs residents gain more than just a maintenance-free apartment home - they gain a community filled with amenities, activities, services, and clubs. The combination of financial and social value, residents say, is what makes Highland Springs such a great investment in your future.
"Prospective residents often say that they're going to enjoy the slower pace of retirement - not join any clubs or take advantage of the fitness center," Christie says. "But once they get settled, they always find something to get involved in! Having the options available is important. Sometimes, residents don't realize how much more they're getting for their money until they move in. There's so many wonderful things at their fingertips."
The perfect 'forever home'
After moving "all over the country" for David's job with Procter & Gamble, the Smiths were happy to settle down in their "forever home." The Smiths found the perfect apartment home - with a porch - to fit their needs in Pecan Grove.
"Moves are exciting, but they're certainly not fun," David adds, with a laugh. "Knowing this is our last move is comforting. If something happens and we need extra care, it's all right here on campus. The on-site medical center means having primary care specialists just a short walk away."
Highland Springs' priority is helping residents enjoy a safe and secure retirement, now and in the years to come. The Resident Care Fund, which supports the community's incredible "home for life" commitment, assists eligible residents who outlive their resources. In addition, the 90% refundable entrance deposit provides financial security to residents and their beneficiaries.
"Moving here provided a lot of comfort - knowing we were moving to a real 'community.' If something happens to one of us, we are in a safe, thoughtful environment. It's just nice knowing that," says David.
Peace of mind
"It's a very caring community," David adds. "So many people here are servant leaders. Not only staff, but the residents as well. They want to look out and care for you. That provides a tremendous amount of peace of mind."
Talk to any Highland Springs resident, just like David or Nancy, and they'll affirm that making the move sooner than later is the best way to go.
"If you're waiting, you're losing a tremendous amount of time to make friends and enjoy all the great activities here at Highland Springs," explains David. "So don't wait!"
To learn more about affordable, independent senior living at Highland Springs, request your free brochure to get the scoop on amenities, floor plans, and so much more.
*As per the Residence and Care Agreement.
Back