Highland Springs Celebrates 15th Anniversary in Style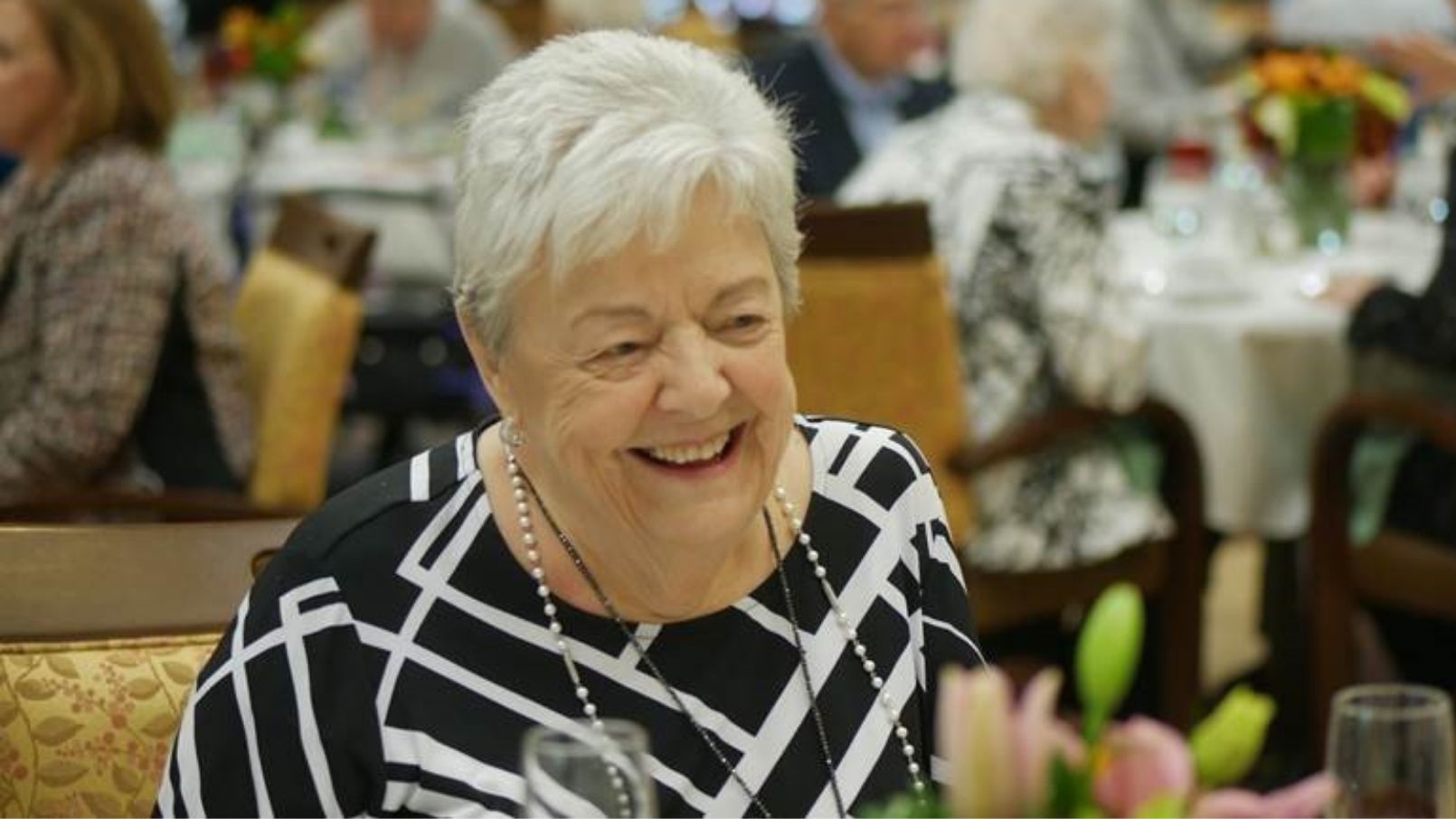 As Robert and Maxine Kaplan were exploring relocation options from New Orleans following the devastation of Hurricane Katrina, their journey eventually led to a continuing care retirement community under construction in North Dallas.
"My two sons lived in Dallas, and I had visited Erickson Senior Living communities in Maryland and Houston," recalls Mr. Kaplan, a retired business consultant and executive coach. "When it was time to make a decision about moving to Highland Springs, we thought 'this is for us.'"
This past September, Bob and Maxine joined more than 1,250 residents and 500 employees in celebrating the 15th anniversary of Highland Springs. The theme of the occasion, "Celebrating the Past, Toasting the Future," fit the welcoming atmosphere that pioneer residents from 2006 like Bob and Maxine looked to create in partnership with the community's employees.
"The warm, friendly culture of Highland Springs serves as a hallmark of our history and a bellwether for our future," says Matt Neville, Executive Director. "This year has been among our very best, and I'm so proud that our prospects and new residents see that we are a community that brings people together no matter what challenges we may face."
An amazing week
An Anniversary Committee led by residents and employees created a week-long series of events. From a day-one pancake breakfast and live-stream kick-off on Highland Springs TV (HSTV) to trivia, karaoke, line-dancing, and resident parties later in the week, there was something for everyone.
A highlight was certainly the Resident and Employee Pioneer Luncheon on September 14. The community recognized 49 residents and 16 employees who either moved in or began working in 2006. Chris Emmett, the first Executive Director of Highland Springs and now a Regional Vice President of Operations for Erickson Senior Living, gave the keynote address.
The moment was not lost on Bob.
"I connected very well with Chris in the early days of Highland Springs. I served as the president of the Residents' Advisory Council and then ultimately on the community's Board of Directors for seven years," states Bob. "We made a good team as the new community took off and succeeded."
"Our pioneer residents and employees laid the foundation for Highland Springs to blossom into a mission-oriented, award-winning community serving seniors in the Dallas-area," says Mr. Neville. "In the years to come, we will continue to grow and welcome new residents and staff members, but we will always owe these pioneers our gratitude."
Engaged in community life
Another trademark of Highland Springs through its 15 years has been the active and engaged lifestyle that residents enjoy. Community residents have formed 120 groups, clubs and service organizations, and they routinely contribute thousands of hours of volunteer service on campus and throughout the greater community.
Grace Nied moved to Highland Springs from Austin in 2017. The native Texan worked in leadership positions within state government and the University of Texas in Austin so she embraced opportunities to get involved.
"Being at Highland Springs has given me a wonderful perspective on staying active and giving back to others," describes Grace, a current member of the Residents' Advisory Council.
She has volunteered with HSTV for four years and now hosts a weekly program called The Springs. "The show is really a spin-off of the pandemic updates provided by Dr. Mary (Norman) and Matt," says Grace. "We are now a true variety show on many topics, including interviews with residents and employees, information on events, reports on our diversity and inclusion programs, and so much more. It is a lot of fun to do!" 
The years ahead
The future is incredibly bright for Highland Springs. The community now features 980 independent living apartment homes in a variety of stylish floor plans and pricing options.  
"It has been an exciting year for us," says Christina Christie, Director of Sales. "The opening of Edgewater Place, our newest independent living residence, has helped us to meet the demand for the unique Erickson Senior Living lifestyle that we offer at Highland Springs. It is also satisfying to see new residents enjoy the lakefront views featured at Edgewater Place and, more importantly, connecting with their new neighbors. We look forward to more growth opportunities in the future."
It's the personal relationships that will always matter most.
"While we've grown in size over the past fifteen years, maintaining our welcoming culture will always be at the heart of Highland Springs," stated Mr. Neville.
Learn more about your retirement future at Highland Springs! To schedule a personal tour or request a free brochure, call 972-231-9933 or visit http://highlandspringscommunity.com.
 
Back