Best Doctor in Town Heads Highland Springs' Medical Center
By Susan Ingram
May 9, 2023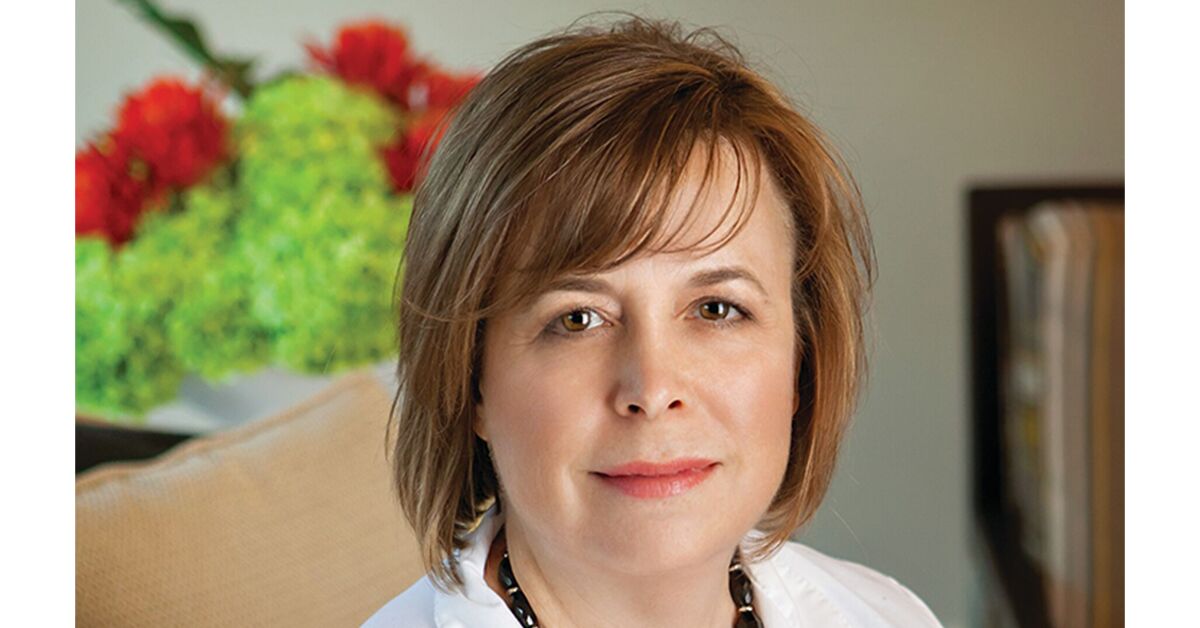 In 2022, Jill Studley, M.D., a board-certified specialist in internal and geriatric medicine, was promoted to medical director at Highland Springs, an Erickson Senior Living community in North Dallas, Tex.
Moving up from her role as a staff physician, Studley has been recognized as a "best doctor" by the monthly D Magazine in Dallas every year since 2011.
"Highland Springs is a great place to be," she says. "Not only for me and my colleagues, but for seniors as well. At an active community like Highland Springs, where social and mental stimulation is offered through activities and clubs, seniors are able to take better care of their overall health."
Roots in geriatrics
Born and raised in Lansing, Mich., Studley graduated from Andrews University in Berrien Springs, Mich., with a bachelor's degree in biochemistry. 
Then, she relocated to San Bernardino, Calif., to attend medical school at Loma Linda University. As it turns out, she ended up with more than just a degree.
"One day, I crossed paths with a physical therapy student there - and the rest is history. He's now my husband!" Studley says.
After graduating, the couple moved to Springfield, Mass., so she could pursue an internal medicine residency at Tufts University. 
"I thought I wanted to do cardiology, but I knew I had a passion for working with seniors," Studley recalls. "My mentor in the residency program at Tufts was a geriatrician. She kept telling me, 'Jill, there are a million cardiologists. There are very few geriatricians!'"
Ultimately, Studley decided to follow in her mentor's footsteps, earning a spot as assistant chief resident and completing a fellowship in geriatrics. 
Dallas bound
Not long after her fellowship, Studley received a recruiting call from a program at Baylor University Medical Center in Dallas, Tex. Having in-laws in Dallas, she decided to take a trip to the Lone Star State before accepting the offer. 
"They had a very robust geriatrics program - recognized as a center of excellence in geriatrics," Studley recalls. "When I visited, I spoke with the program director of HouseCalls. He told me that he wanted me to run the program! It was an opportunity I couldn't pass up."
So, Studley and her husband relocated to Dallas, excited to return to warmer weather. 
In 2017, after 15 years on staff at HouseCalls, Studley received a call from her friend Mary Norman. Norman, Highland Springs' medical director at the time, asked if she might be interested in working at the community's medical center as a staff physician. 
"We had worked together at Baylor, and we kept in touch over the years," says Studley. "Although I was happy at HouseCalls, I knew it was time to make a change. It couldn't have been more perfect timing!"
Convenient care
Now, as Highland Springs' medical director, Studley utilizes her comprehensive medical background and specialization to treat residents' health concerns - while keeping an eye on their overall well-being.
"Dr. Studley and her top-notch staff at the medical center offer residents the convenience and comfort of having their health care needs addressed right on campus," says Executive Director Matt Neville. "She takes great interest in each resident's overall health."
That expertise and convenience was a huge draw for residents Betty and John Prickett.
"The on-campus medical center was a game changer," Betty says. "It lessens our stress, knowing that we can visit any time with any health concern."
Her best advice
Studley's best advice to Highland Springs residents for staying healthy and sharp includes exercise, managing stressors, and eating plenty of whole foods.
"Exercise is well proven! It can decrease your risk of dementia and many other age-related illnesses," she says. "And unfortunately, we don't stop having stress as we get older. Finding healthy ways to combat stress is really important for people of any age."
Studley cites Erickson Health Medical Group's research partnership with Harvard University and the Benson Henry Institute for Mind Body Medicine at Massachusetts General Hospital, which addresses the importance of stress management and resiliency training. 
"Believe it or not, stress is known to contribute to 60-70% of visits to the doctor," says Studley. 
She notes that, for Highland Springs residents, relieving stress can be easy with the activities and amenities available right outside their door. 
"Some people come to me with questions about supplements," Studley says, "but vitamins don't compare to what you can do for yourself out in the community. Visiting the fitness center, joining clubs, and participating in activities - all on Highland Springs' campus - are going to have the greatest positive impact on your health."
To learn more about affordable, independent senior living at Highland Springs, request your free brochure to get the scoop on amenities, floor plans, and so much more.
Back