Memory Care at Chatsworth
Act Now and Get Your First Month Free!
For a limited time, Chatsworth is extending a special offer. When you reserve and settle on select apartments in our continuing care neighborhood by June 30, 2021, your first month will be free with a three-month commitment*.
Learn More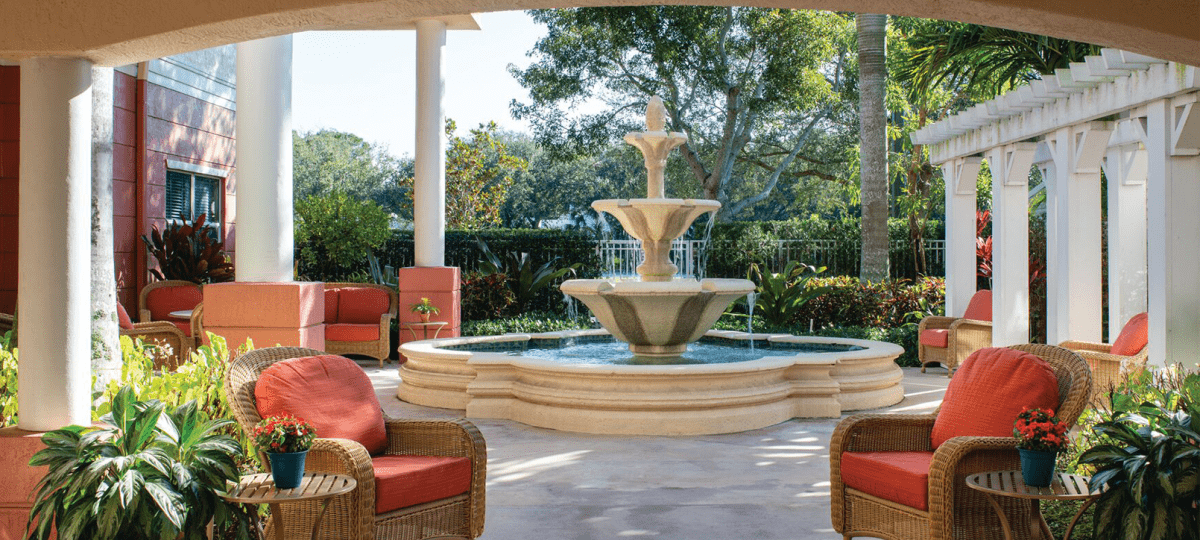 Who Is Memory Care Designed For?
If someone you love has Alzheimer's, dementia, or other cognitive conditions, memory care can provide structure, safety, and a sense of purpose.
What Are the Benefits?
With dedicated memory care, your loved one enjoys 24-hour support paired with an array of specialized programming and activities that you may not be able to offer in your home.
What Makes Our Care Unique?
Our dedicated memory care neighborhood is designed and structured exclusively for seniors with memory loss. Your loved one enjoys a safe and engaging environment with personalized programs and a specially trained staff to help them thrive.
Engaging Programming and Activities
What's an average day like in our memory care neighborhood? It's up to your loved one! We work with each resident to plan a meaningful day based on their individual interests, habits, and routine. From music and movies to puzzles and conversation, your loved one enjoys a range of programming designed to promote independence. 
What's there to do at the memory care neighborhood?
See a Typical Day