Long-Term Care at Chatsworth
Act Now and Get Your First Month Free!
For a limited time, Chatsworth is extending a special offer. When you reserve and settle on select apartments in our continuing care neighborhood by June 30, 2021, your first month will be free with a three-month commitment*.
Learn More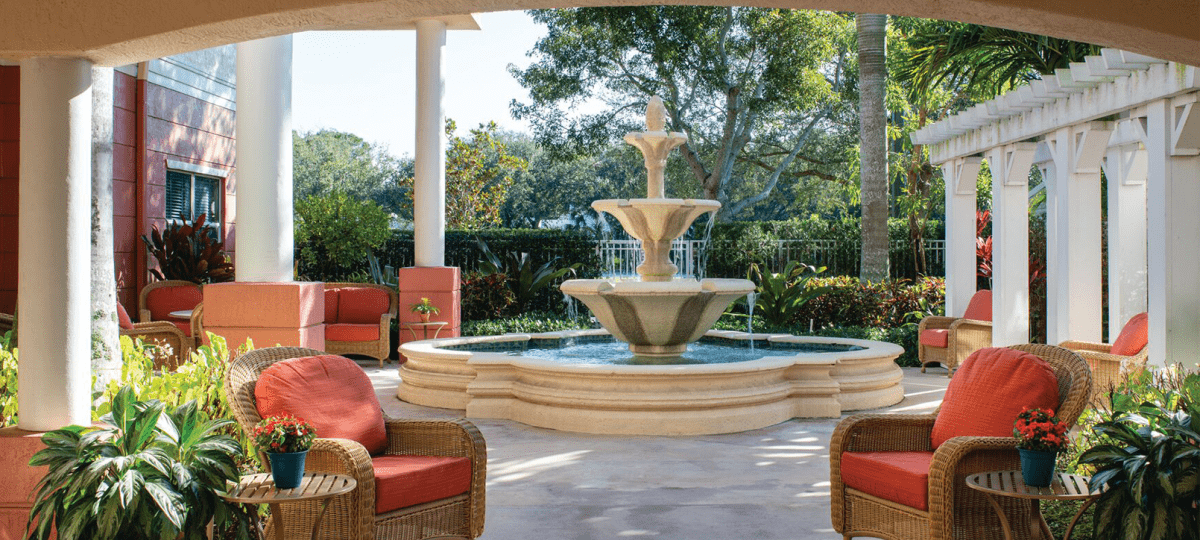 What Is Long-Term Care?
Designed for individuals who can no longer live independently, long-term care provides complete support with dressing, eating, and more, plus access to around-the-clock medical care and assistance.
What Are the Benefits?
Your loved one receives specialized, 24-hour care in a nurturing environment. Our long-term care residents benefit from the convenience of our on-site medical center and the attention of a dedicated team of doctors, nurses, and therapists.
What Makes Us Different?
It starts with our integrated care model. We emphasize quality care, consistency, and attention to detail and encourage communication between families, medical providers, caregivers, and staff. Our goal is to help your loved one thrive.
What Activities Will Your Loved One Enjoy?
Our long-term nursing care residents have independence over their own daily schedules. Our dedicated caregivers are here to assist and guide your loved one through a variety of fun, engaging activities of their choosing, including:
See a Typical Day