Oak Crest's Campus Is an Oasis for Outdoor Lovers
By Danielle Rexrode
August 24, 2021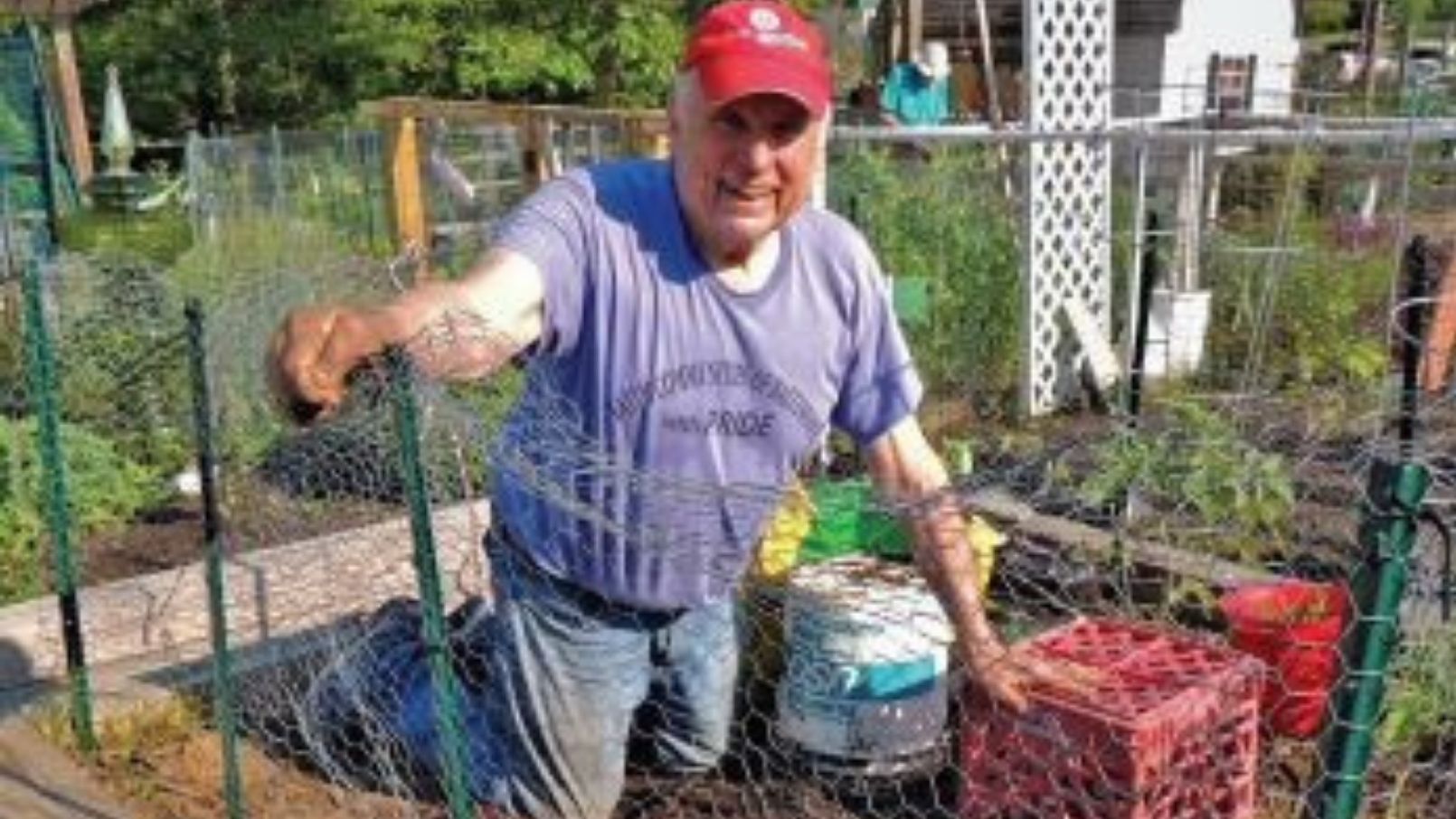 Doctors have long touted the mental and physical benefits of spending time outdoors. Now, a report by the University of East Anglia in England supports the theory that living close to nature and spending time outside has significant and wide-ranging health benefits. 
The report gathered evidence from over 140 studies involving more than 290 million people in 20 countries to see whether nature really does provide a health boost. What they found was spending time in or living close to natural green spaces reduces the risk of type II diabetes and cardiovascular disease, lowers blood pressure, and decreases stress. 
The great outdoors
This is good news for residents of Oak Crest who enjoy the park-like setting right outside their front door in Parkville, Md. 
An Erickson Senior Living community, Oak Crest features beautifully landscaped courtyards, a one-acre lake, vegetable and flower gardens, three putting greens, two lighted bocce courts, a walking trail, and new outdoor exercise equipment. 
"At Oak Crest, one of our greatest assets is the 87-acre oasis right outside every apartment home," says Sales Counselor Melisa Batac. "By choosing to live at an Erickson Senior Living community, residents have more opportunities to participate in the outdoor activities they enjoy most, independently or while socializing with other community members. When you move here, you get to enjoy the beauty of the campus and all of the outdoor amenities without ever pushing a mower or lifting a rake. You really can't put a price on that." 
Homegrown opportunity
For lifelong gardeners like Larry Lower, having a vast garden area where he can get his hands dirty growing whatever his heart desires is a great way to spend time outdoors. 
The community's 10-footby-10-foot gardening patches are free, and a community toolshed houses rakes, shovels, hoes, and hoses, as well as two tillers. 
"I grow both vegetables and flowers," says Larry. "Here in Maryland, the number one thing to grow is tomatoes. It's at the top of the list. I also plant things like leeks and chard, which are really good and healthy." 
Larry grew up on a dairy farm in southwest Missouri, where he learned how to garden at four years old. "All my brothers and sisters and I were gardeners. We grew all of our own food and raised our own meat. Every time I've had a little bit of dirt, I've grown something," says Larry, who serves as the president of Oak Crest's Garden Club. "A lot of people who live here have gardened before according to whatever they were taught by family. Some people are not experienced in gardening at all, but they want to be outside." 
Gardeners aren't the only ones who appreciate the outdoors at Oak Crest. Animals native to the area such as squirrels, geese, blue heron, ducks, hawks, bluebirds, woodpeckers, and turtles visit and live on campus. In fact, the community is recognized by the National Wildlife Federation (NWF), a conservation organization that protects and restores wildlife habitats, as a certified wildlife habitat. 
Trees such as crabapple, cherry, and viburnums supply food for birds and the oaks and hickory trees provide nuts for squirrels. A variety of fish, including bass, bluegill, catfish, and koi, reside in the lake. 
Model sailboat races 
The lake is also home to Oak Crest's Blue Heron Yacht Club, a group of model sailboat enthusiasts who race 31-inch Victoria class model sailboats. The miniature sailboats are powered by the wind, and remote controls operate the rudder and sails. The racecourse includes three buoys for the boats to navigate around. 
If watersports aren't your thing, you might want to grab your putter and practice your short stroke over at the putting green or try your hand at bocce. Many residents also enjoy a refreshing walk around the loop road during a nice day. You'll never run out of things to do.
See the beautiful Oak Crest campus for yourself! Click here to schedule a visit or request a free brochure.
Back