Oak Crest Staff Members Share a Commitment to Care
Danielle Rexrode
March 13, 2023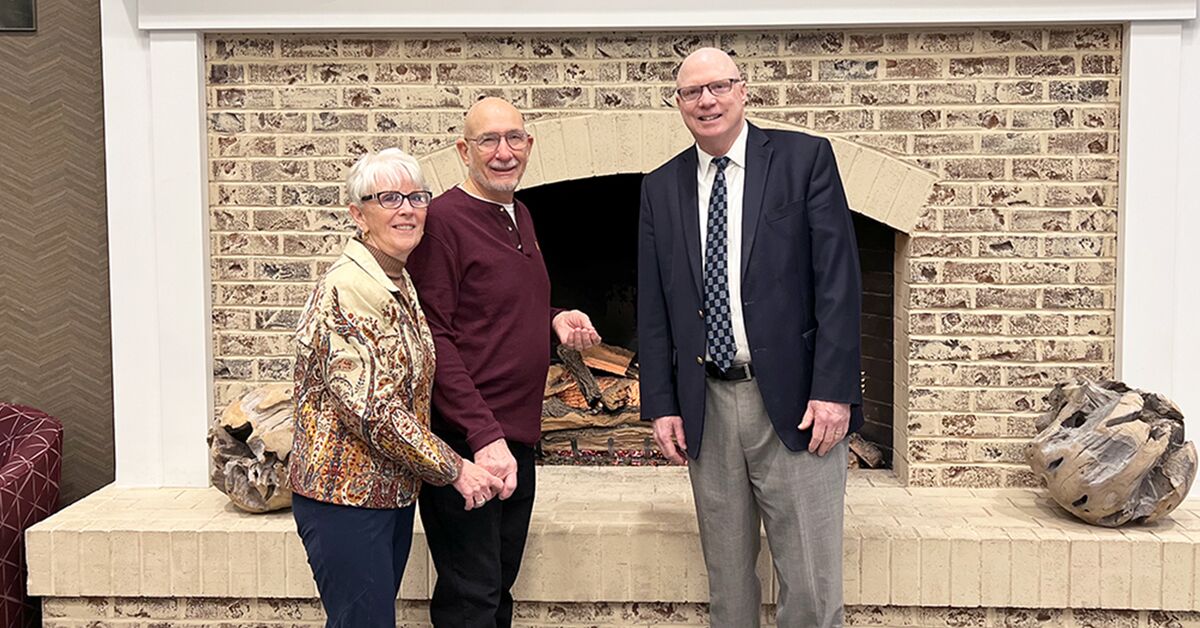 Author and inspirational speaker Simon Sinek once said, "So goes the leader, so goes the culture. So goes the culture, so goes the company." That principle guides everything that team members at Oak Crest, an Erickson Senior Living community in Parkville, Md., do to create an atmosphere of mutual respect and caring.
From the knowledgeable sales associate who helps you find the perfect apartment home, to the fitness trainer who motivates you to reach your goals, to the enthusiastic servers at your favorite on-campus restaurant, it's the people who make Oak Crest such a great place to live.
To provide an excellent resident experience, Erickson Senior Living and its national network of communities strive to hire the best talent in the industry. With such a strong team, Oak Crest has served seniors and their families for 28 years, providing a vibrant, worry-free lifestyle in an amenity-rich environment.
"Senior living should be considered a destination for career-driven people who possess a passion for serving others," says Alan Butler, CEO of Erickson Senior Living.
"We will continue to innovate and train our workforce because the services we offer to residents are only as good as the people who provide them. I am confident that we have the best in the business working for Erickson Senior Living."
Making a difference
For Walter Holmes, human resources recruiter, opportunities for professional development contribute greatly to his job satisfaction.
Holmes started his career as a dining supervisor at Oak Crest in 2013, and has enjoyed several positions of increasing responsibility since then, including assistant general manager, administrative assistant, human resources coordinator, and now, his current role as a recruiter.
"The opportunities for growth here are something I have not seen anywhere else," says Holmes. "Erickson Senior Living's values set the tone for Oak Crest's workplace culture. Every day, when I come to work, I love feeling like I'm making a difference and having a real impact in people's lives."
"We want our employees to do well in their roles," says Executive Director Mark Roussey, "so we make sure that our staff members have avenues to grow and succeed. That is just one of the things that I love about Erickson Senior Living! Everyone has a chance to achieve their dreams."
Resident kudos
Roussey, who has been with Erickson Senior Living since 2011, says that resident satisfaction sits high on his list of priorities as well.
"When it comes to making decisions, I always go back to what's best for the residents," says Roussey. "One of the things that distinguish Oak Crest employees is that we really pride ourselves on doing everything we can to support the residents."
Thanks to this level of support and dedication, Oak Crest was recognized among the area's best retirement communities by readers of the Baltimore Sun as part of the paper's 2022 Readers' Choice Awards.
But that's no surprise to Jean D'Onofrio, who shares a two-bedroom apartment home with her sister Lucille. "I have lived at Oak Crest for 14 years. It's a wonderful community. The staff is always helpful. People here are so nice and they love to laugh," she says.
"The services offered in the community are great," continues Jean. "We have a hair salon, a bank, a medical center, everything you might need--you don't have to leave the community if you don't want to. We just love it here!"
At your service
Jean also notes that, throughout the year, residents and employees collaborate on important communitywide projects.
The Diversity, Inclusion, and Belonging Council organizes school supply donation drives, a Martin Luther King Day of Service collection for the House of Ruth and Helping Up Mission, and gift card donations for the Immigration Outreach Service Center.
Events for friendship and fun abound too. The fitness center staff partners with resident bocce leagues to host an annual tournament with Oak Crest's executive team.
"It's important to make every interaction meaningful," says Roussey. "Our employees have a genuine interest in residents' lives, which positively impacts our culture."
This caring environment is what maintains such a high occupancy rate, he adds. "Residents tell me all the time, 'There is something different here. I can't describe it! It's just a feeling--an intuitive sense you get when you walk through the doors.' That, I think, is our commitment to care coming to life."
Invest in your future at Oak Crest. From top-notch amenities and activities to affordable, maintenance-free apartment homes, you'll enjoy living your retirement to the fullest. Request more information today!
Back