Oak Crest Residents Enjoy a Vibrant Lifestyle and Unmatched Financial Value
By Danielle Rexrode
October 12, 2023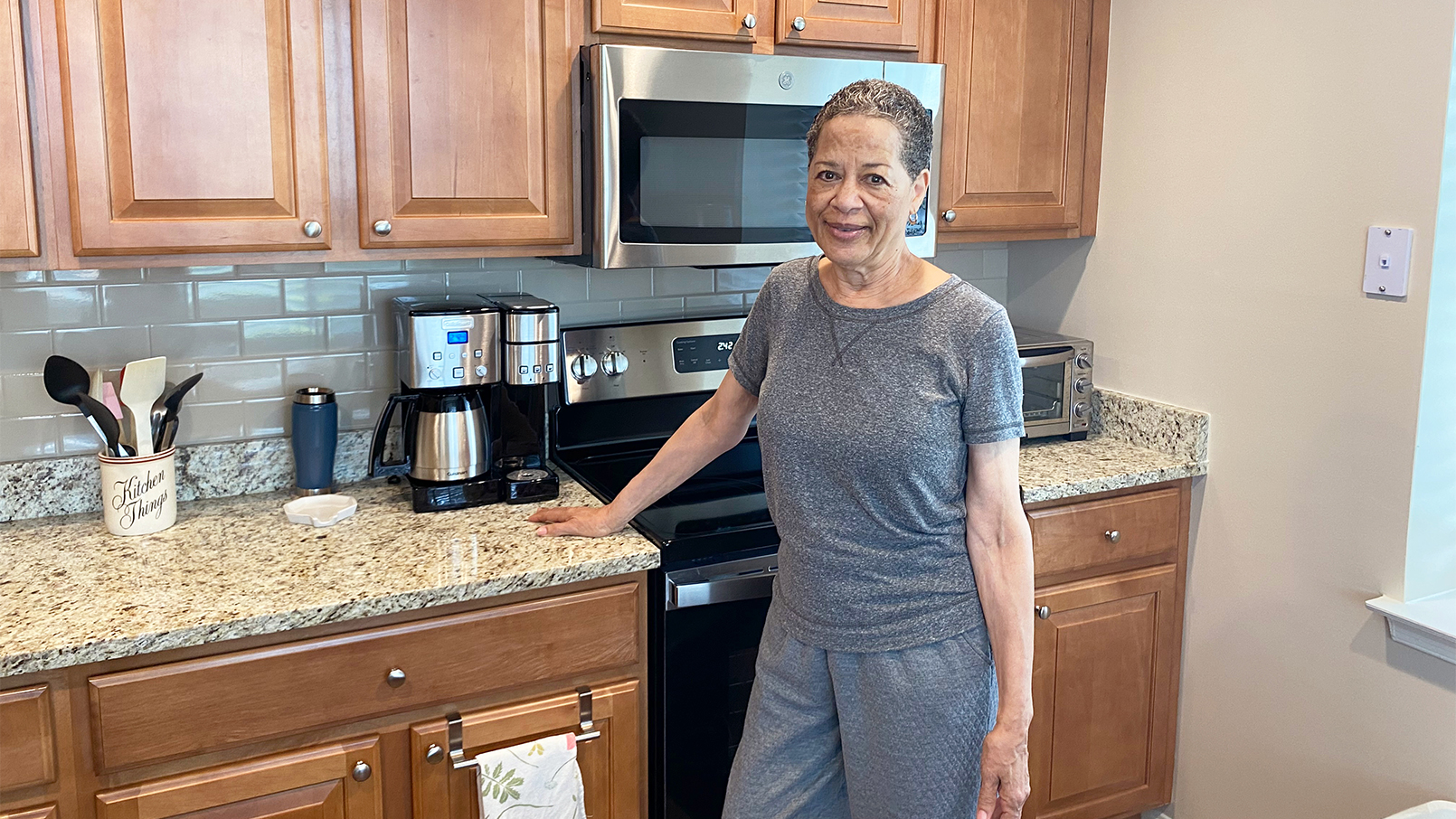 New York Yankees catcher Yogi Berra once famously said, "A nickel ain't worth a dime anymore." 
It's a statement that seems prophetic in 2023, with inflation affecting everything from gas to groceries. Financial stability and security are top of mind for most people these days, and retirees are no exception.
Many find that moving to an Erickson Senior Living community, like Oak Crest in Parkville, Md., offers a solid financial foundation for their retirement, thanks to a predictable monthly service package, a 90% refundable entrance fee*, and a wide range of amenities and services.
A smart move
"For me, the cost of moving here was right in line with the expenses I incurred in my house," says Oak Crest resident Beverly Tyler.
But instead of having multiple bills, Beverly now has a single monthly service package that covers her expenses, helping her manage her budget with ease. 
The package covers heating and air conditioning; utilities; a meal plan at on-site restaurants; maintenance, including repair and replacement of appliances; regularly scheduled transportation; 24-hour security and emergency response; and much more.
"Before I moved, I had my mortgage payment, BGE, Verizon, ADT,  home maintenance services, and numerous other things I was paying for," she notes. 
Beverly's decision to move to Oak Crest was spurred by the downsizing experience she had with her mom.
"I was ready to move to a place where I could enjoy life and have peace of mind for the future," Beverly says. "I had fixed up my house. I put a new roof on, new doors, and I updated the bathrooms. Then one day, it hit me. I thought, 'The house is perfect, but it's a big house.'"
Now, Beverly enjoys financial peace of mind, free from the unexpected costs associated with the maintenance of a large house. 
Financial security
"There are many different types of cost structures when it comes to retirement communities," explains Sales Director Dan Plakatoris. "As a continuing care retirement community, Oak Crest follows a fee-for-service model." 
Residents only pay for the services they currently want or need, as opposed to a life care model that requires upfront payment for services they may never need. 
"It adds another level of financial security," notes Plakatoris.
Oak Crest's financial structure also includes a 90% refundable entrance fee,* which guarantees that, if or when you leave the community, your investment will be returned to you or your beneficiaries. 
The community's Home for Life promise--made possible through the Resident Care Fund that provides assistance to residents who, through no fault of their own, outlive their resources--also provides peace of mind for residents and their families. 
'I love being here'
That promise, combined with the 90% refundable entrance fee, made Oak Crest the smartest move for Larry Grissom when he decided to sell his condo in Baltimore earlier this year. 
"The 90% refundable fee was one of the main enticements to move to Oak Crest," says Larry. "It's like an insurance policy. You may not need it, but it's there if you do."
Larry was also happy to learn that the monthly service package grants access to the community's state-of-the-art amenities, including an all-season fitness and aquatics center, putting green, bocce courts, seven restaurants, pubs, and more.
Conveniences such as two bank branches, two hair salons, an on-site medical center, and a computer lab are all just a few steps away as well. 
"I love being here, I love my apartment home, and I love the location," Larry says. "I just go right outside my door and I have everything. I use the fitness center. I play bingo and pinochle, and when the weather is nice, I really enjoy walking outside. I'm enjoying myself. It finally hit me back in May--I am home." 
"It's like a small city!" agrees Beverly. "One of the advantages to that is that once you step on campus, you never have to leave because everything is here."
You've worked hard to save and plan for a financially stable retirement. For people like Beverly and Larry, Oak Crest makes it easier to enjoy this next chapter.
To learn more about the value of moving to Oak Crest, request more information today. 
*Carefully read the Residence and Care Agreement for the conditions that must be satisfied before the Provider is required to pay the Entrance Fee Refund.
Back