Oak Crest Celebrates the Grand Re-Opening of The Oak Room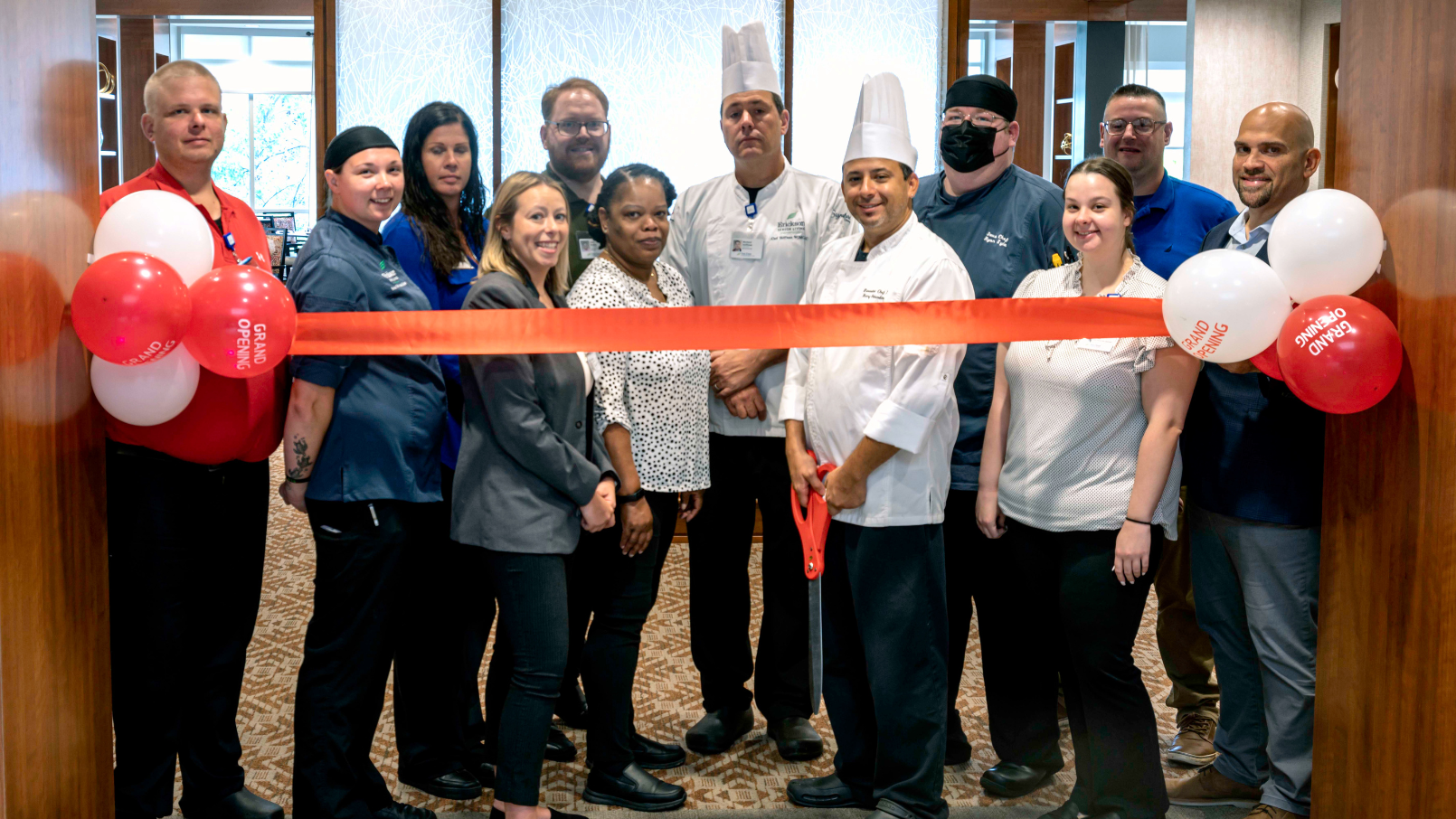 Oak Crest, a senior living community managed by Erickson Senior Living, is celebrating the grand re-opening of The Oak Room, one of several restaurants on its 87-acre campus in Baltimore County. The venue recently underwent a complete renovation as part of Oak Crest's ongoing community enhancements to support active, engaged retirement living.
With a fresh new look and menu offerings, The Oak Room now delivers an elevated dining experience that complements the vibrant lifestyle that residents enjoy each day at Oak Crest.
"We are thrilled to welcome residents back to the new and improved Oak Room," said Dakota Snyder, director of dining at the community.
The updated restaurant concept focuses on thoughtfully composed dishes such as steak Diane and authentic Maryland crab cakes paired with fresh corn and fried green tomatoes, now served in a more intimate and stylish setting. The Oak Room's Executive Chef Henry Oxendine has developed a versatile menu that incorporates favorite dishes, along with consistently updated seasonal items and three specials per week.
"Chef Henry and his culinary team focus on the unique flavors and careful execution of each and every dish," said Snyder. "From thoughtful plating to the final garnish, The Oak Room delivers an elevated dining experience that residents are loving."
Among others, recent seafood specials have included orange roughy and artic char, while the beverage program has featured cocktail specials such as a fresh peach margarita. With a dedicated professional pastry chef, all of The Oak Room's delicious desserts are made in-house.
The new concept has been well-received by Oak Crest residents.
"We enjoyed another excellent dining experience tonight in The Oak Room," said resident Elaine Rutherford. "I had the tenderloin sandwich and the ciabatta bread was so very fresh—just wonderful. My husband had the steak Diane, which he said was delicious, and our waiter was very professional. We felt like we were in a five-star restaurant tonight."
In addition to The Oak Room, Oak Crest residents can enjoy fresh, chef-prepared meals at seven other on-campus venues boasting a variety of options, from casual café to cozy pub. Whether dining solo, with friends, neighbors or family, the community's dedicated, professional culinary team makes each experience extraordinary. Come see - and taste! - for yourself. Click here or call 410-665-2222 to schedule your visit to Oak Crest today.
Back