Celebrating Diversity and Raising Awareness at Oak Crest
By Danielle Rexrode
December 21, 2021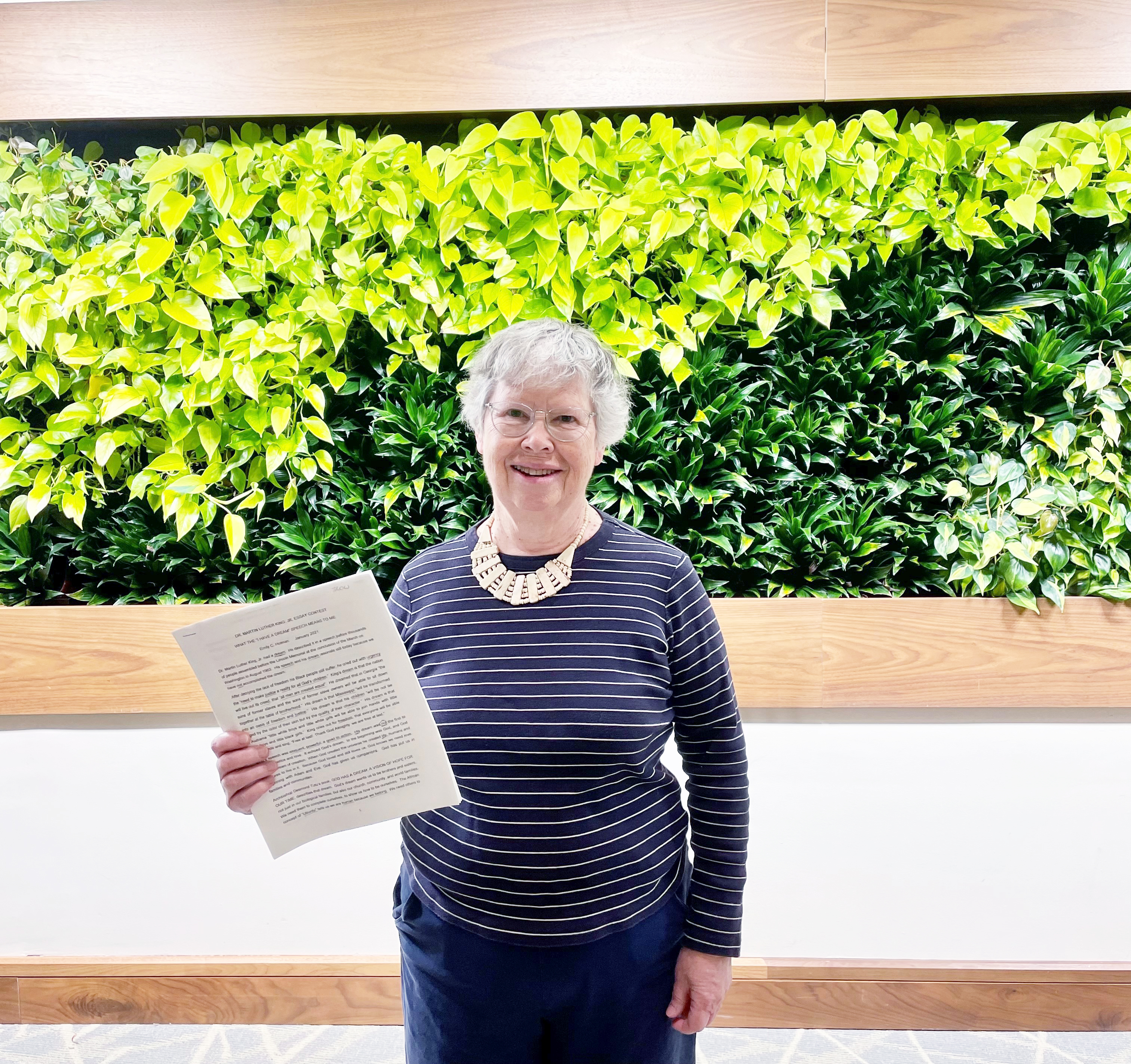 A diverse population of residents is just one of the many things that makes Oak Crest unique. And although people from many different backgrounds live on the campus of the Erickson Senior Living community in Parkville, Md., they all share one thing in common—creating a welcoming environment for everyone.
Dana Huntington-Smith, community resources manager at Oak Crest, co-chairs the Diversity, Inclusion & Belonging Council. Composed of residents and employees, the group was formed to foster awareness and understanding of diversity through learning opportunities.
Huntington-Smith notes that the primary, ongoing goal of the council is to celebrate and embrace the differences in culture, ethnicity, race, age, physical abilities, gender, sexual identity, religion, and mindsets of staff and residents at the community.
Understanding and inclusion
"As an employee, I'm so grateful that Oak Crest cares about making staff and residents feel included. It's important for us to understand one another, even if we don't always agree. It's paramount to being respectful and civil," says Huntington-Smith.
Although it can be uncomfortable at times, Huntington-Smith says that tackling tough topics like racism, sexism, and mental health awareness through educational events is vital to ensuring everyone feels comfortable at the community.
"We show movies that correlate with the subject matter assigned to each month, and we also air a program called Tough Talks on our in-house TV channel, where guest speakers are interviewed," says Huntington-Smith.
Each month, the council hosts a variety of events, service projects, guest speakers, and contests. Previous months have focused on topics such as Black History Month, St. Patrick's Day, Cinco de Mayo, Veterans Day, Holocaust Remembrance Day, Women's History Month, Older Americans Month, Asian American and Pacific Islander Heritage Month, and LGBTQ+ Pride Month.
Words still resonate
In Oak Crest's last MLK Essay Contest—sponsored by the council in honor of Martin Luther King Jr.'s birthday—resident Emily Holman won with her essay titled, "What the 'I Have a Dream' Speech Means to Me."
"Dr. King's speech has always meant a lot to me," says Emily, who serves as an Episcopal deacon at Church of the Messiah on Harford Road. "I think it was a goad to action and it resonates today because we still haven't accomplished the dream."
In her essay, Emily describes her perception of the "justice and love" King called for. "God's dream wants us to be brothers and sisters, not just in our biological families, but also our church, community, and world families. We need them to complete ourselves, to show us how to be ourselves," writes Emily.
"Dr. Martin Luther King's 1963 'I have a dream' speech came from Dr. King's experiences on the ground, fighting for his people," the essay continues. "It was relevant; everyone could identify with it. He used language that was eloquent, yet easy to understand. It was wise. It was Biblical. It was memorable. It was powerful. It prophesied into the future."
His words resonate profoundly in the community.
"Behind every apartment home door here at Oak Crest, there is a different story," Emily says. "Everyone has worked different jobs, accomplished different things, and traveled to different places, so there is a diversity of interesting backgrounds and experiences."
Resident Pat Hodges joined the council shortly after her move to Oak Crest from Harford County. She meets monthly with Huntington-Smith to plan the council's upcoming agenda.
Embracing civility
"One of the things we stress is the importance of being civil with one another," says Pat. "The projects we do and the events we hold are to educate all of us. Sometimes, they can be eye-openers, and that's okay because at least it starts a conversation and a dialogue. To me, that's terrific!"
As the country prepares to honor the fifty-fourth anniversary of Martin Luther King Jr.'s death on April 4, Emily offers this simple piece of advice: "With all the differences in the world, I think if we would just stop to listen more and appreciate people and see the person underneath the opinion, we would all get along better and the world would be a better place."
If you'd like to learn more about the programs, and clubs that make Oak Crest such a vibrant community, request a brochure today!
Back