Take A Test Drive of Life at Lantern Hill
Greg Alexander
April 28, 2023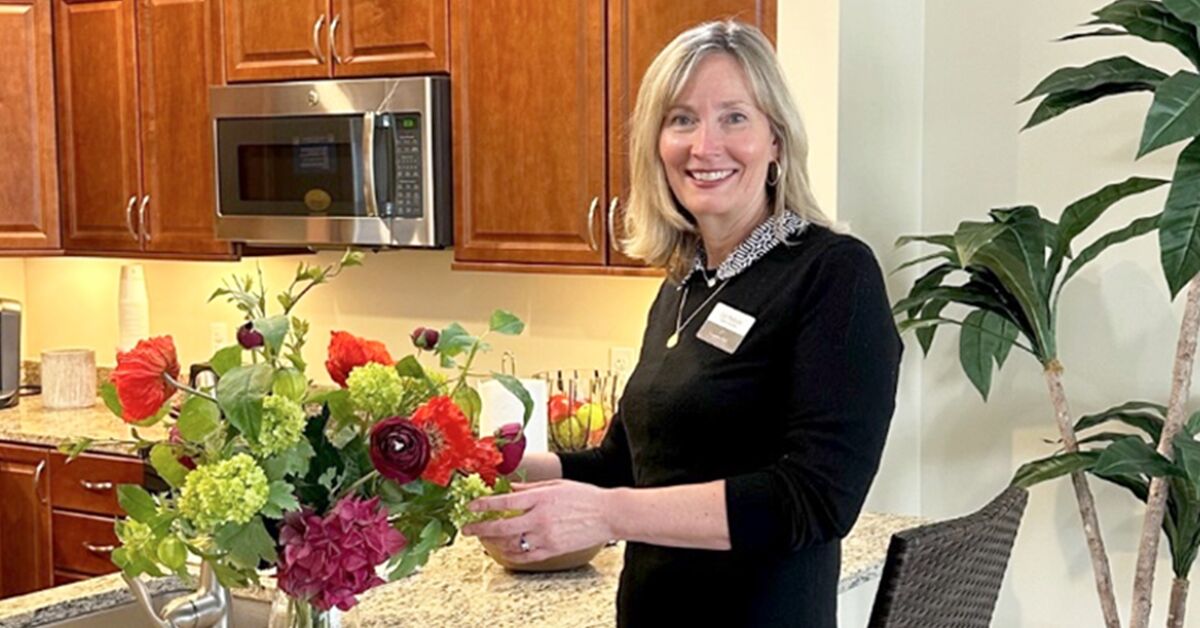 When considering your senior living options, you want to know as much as you can about your choices.
Doing research - visiting different locations, taking stock of the amenities and activities available in each community, and assessing the total value - all can provide critical information to inform your decision.
At Lantern Hill, an Erickson Senior Living community in New Providence, N.J., you can take your research one step further by experiencing the lifestyle you're considering.
Live the Life
Last May, Don and Pat Romano did just that when they spent two nights at Lantern Hill through Live the Life, an exclusive program for those on the community's priority list.
"You can visit us, either for the day, for an event, or one or two nights, and 'live the life' as if you've already moved in," explains Sales Associate Liz Pollock. "It's a great opportunity to get to know your future neighbors, feel more comfortable navigating the community, try out our restaurants for free, and become familiar with the events, activities, and clubs offered."
During your visit, you'll be paired with a current resident.
"They'll have similar interests or hobbies, so they'll be able to show you some spots around the community that you might enjoy. You'll join them for lunch or dinner too!" adds Pollock.
Live the Life guests also have the chance to tour different floor plan designs and visualize furniture in those spaces.
Don and Pat consider their Live the Life experience a big success.
"We stayed two nights in a completely furnished apartment home, which was stocked with coffee, breakfast items, hors d'oeuvres, and treats," says Don.
So much to do!
During their stay at Lantern Hill, Don and Pat took part in a number of activities, including a chimes concert, bocce, and a current events discussion. Pat participated in a mat Pilates class, while Don tried out some of the exercise machines at the fitness center.
"Liz did a great job at setting up the itinerary so that we could try different activities and dine at multiple restaurants," says Pat.
"The first night, we had dinner at Bistro 1720 with two couples who are current residents. They answered all of our questions, and we spent a lot of time together," says Don.
On the second day, the Romanos enjoyed lunch at Chef's Table before strolling along the community's walking trails.
"We attended a happy hour the second night, and then we had lunch with a couple we had previously met at a priority list luncheon, which was nice," he recalls.
Don also notes that they took advantage of the opportunity to view a few different apartment homes that matched their wish list and budget.
Location, location, location
Whereas Don and Pat were familiar with the New Providence area, Pollock says that many Life the Live guests are from other states. 
"Some people who retired to Florida decide they want to be closer to their children and grandchildren in New Jersey," she notes. "For out-of-towners, our Live the Life program can be even more useful."
In addition to learning more about Lantern Hill, some guests take time to get to know the local community as well - from the historic New Providence downtown to nearby Manhattan, N.Y.
Special touches
When priority list members sign up for an overnight stay, they don't need to bring anything with them besides a change of clothes and personal items.
The furnished Live the Life suites offer everything they'll need, as Pollock puts a lot of effort into personalizing each stay to be fun and informative.
"Before visitors come, I'll ask about some of their preferences, such as what snacks, beverages, and colors they like. I'll make sure that there are elements of their favorites in the suite before they arrive. For example, if they say they love purple, I will try to have purple flowers on the dining room table," says Pollock.
A custom itinerary
Pollock uses the same strategy to create the best itineraries for her guests.
"I ask about their interests so I can include activities that they'll enjoy," she says. "Recently, I had a guest visit who likes to read. I sent her the book that our book club was reading in advance, so that she could read it and participate with the book club when she visited."
Ultimately, says Pollock, "We want the Live the Life experience to be as exciting as the lifestyle they'll enjoy as Lantern Hill residents."
To learn more about affordable, independent senior living at Lantern Hill, request your free brochure to get the scoop on amenities, floor plans, and so much more.
Back