Residents Find it Easy to Stay Busy at Lantern Hill
Gregory J. Alexander
May 4, 2022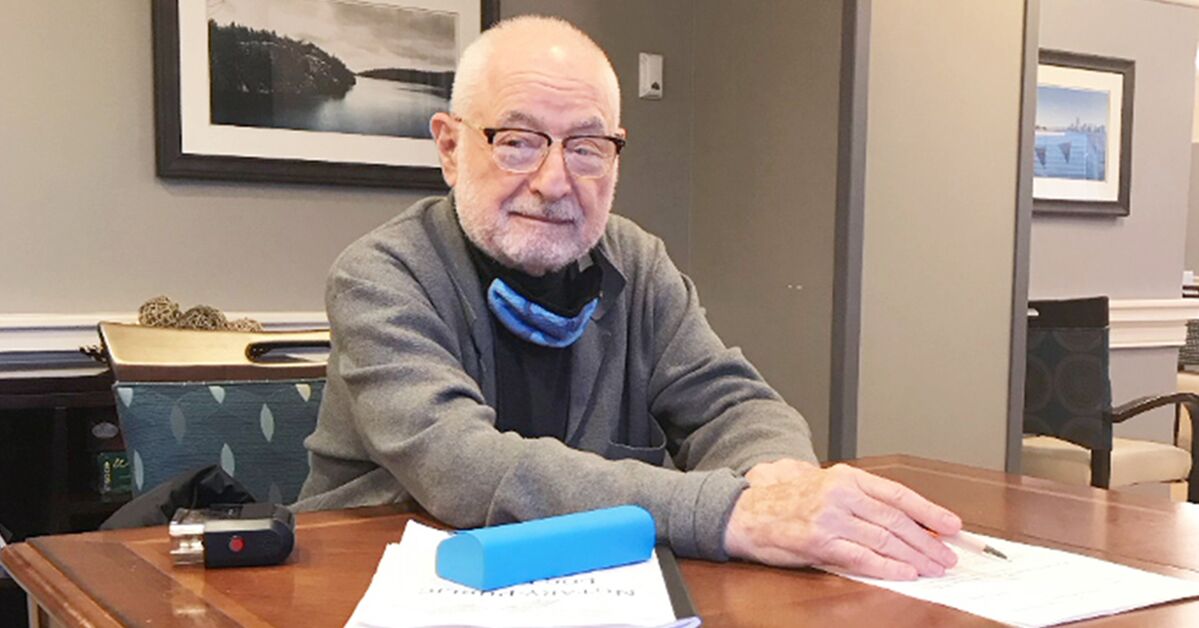 In 2018, when Alan Haveson and his wife Betsy moved to Lantern Hill, an Erickson Senior Living community in New Providence, N.J., they didn't have to travel very far.
"We only moved a couple of miles from our former home. All we had to do was change our mailing address and phone number," Alan recalls. "No need to change doctors, lawyers, accountants, or the Jewish temple we attend. Plus, our friends and kids are all in the same area."
'Whole new perspective'
He notes that moving to Lantern Hill offers a chance to see retirement in a new way.
"The benefit of independent living is the opportunity to create a whole new perspective of how you are going to live your life," Alan says. "You can seek out your own interests, and this area has a tremendous number of opportunities to stay active. There are many religious institutions, two-year and four-year colleges, concerts, lectures, museums, local men's groups … you name it, and this area has it."
You can even keep working, if you'd like. "Some residents may want a part-time job to stay busy," he adds, "and there are plenty of those opportunities too."
A love of the area
"For those of us who are from the area, the transition and move to Lantern Hill was especially easy, and we still have the ability to do things outside of Lantern Hill," he says.
Alan, who also worked in the area before retirement, says that he has volunteered with local workforce development programs, such as Union County College and SCORE, the largest network of free volunteer small business mentors in the nation.
Staying busy
In addition to the array off-campus activities that Alan enjoys, he likes to stay busy at Lantern Hill. "I became a notary recently because there was such a need for one here at Lantern Hill," he says.
Alan also serves as vice president of the Resident Advisory Council, which functions as a communication bridge between residents and management. "I am also involved with inclusion and diversity initiatives, which is a very important topic," he says.
"The biggest challenge for me is to say, 'no,' when asked to help, but I need to be involved and be surrounded by people," says Alan, who adds that he learned how to host Zoom video calls in the past few years.
"I also learned QuickBooks, and I am now considering learning Spanish through Great Courses. Learning at my age is important and still exciting."
Living the life
"Everyday items are taken care of for you at Lantern Hill, which leaves you free to do the things you want to do," Alan says.
He and his wife of 62 years were both impressed the first time they visited the Sales and Information Office at Lantern Hill. "They were so welcoming and answered all of our questions, so we knew it was a good fit," says Alan.
Alan adds that he and his wife were caregivers for both his parents and her parents, which was challenging at times. "We did not want to impose that on our children. Moving to Lantern Hill was the best decision we ever made," he says.
Having a continuum of health care on site provides exceptional peace of mind, as does the benefit of living in a maintenance-free environment.
"We never have to worry about fixing anything in our apartment, and when it snows, or when the leaves fall, or the grass gets too high, we don't have to worry. And I am not handy at all, so thankfully they will fix anything that we need," he laughs. "If I had to rate the staff here on a scale from 1 to 10, I would give them a 20."
Ample living space
The Havesons opted for a two-bedroom, two-bathroom apartment home with a den. "I use the den as my office, so I can Zoom with the organizations I'm involved in and not disturb my wife," Alan says.
The couple already had friends at Lantern Hill when they moved in, but it's been easy to make new friends as well. "Many of the residents here are from the area, and some worked across the street at what used to be called Bell Labs. Everyone we meet brings different experiences and perspectives to the table."
"I have no interest in moving - I am so happy!" says Alan.
To learn more about affordable, independent senior living at Lantern Hill, request your free brochure to get the scoop on amenities, floor plans, and so much more.
Back