Residents Appreciate the Many Health Care Options at Lantern Hill
Gregory J. Alexander
September 7, 2023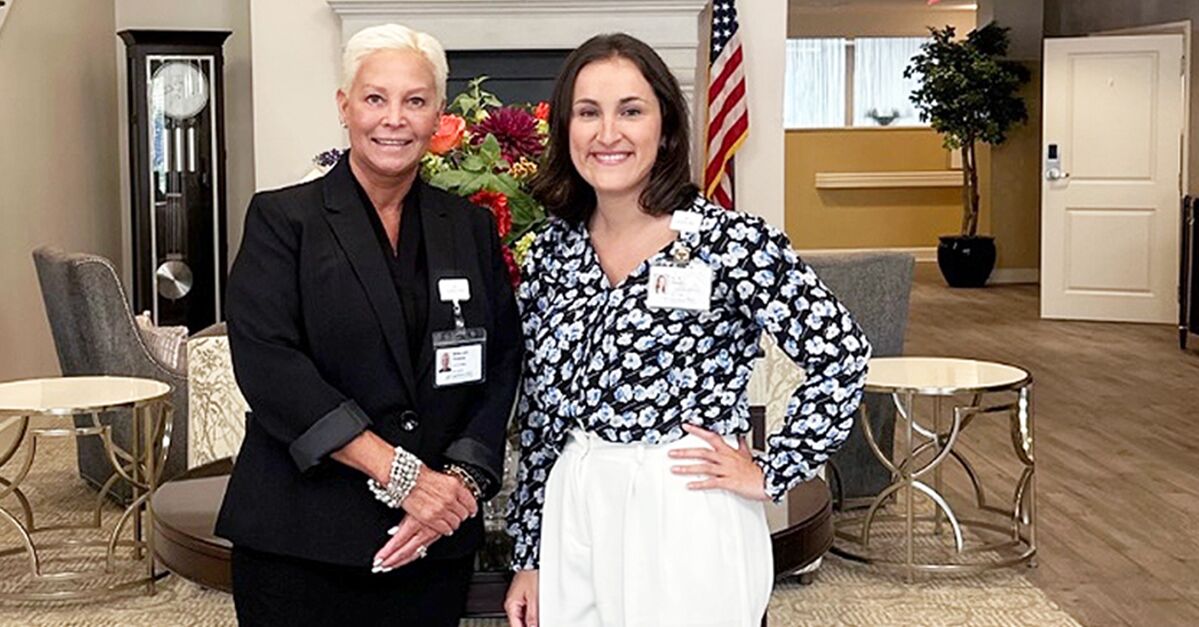 You have many choices when it comes to retirement living, but the best option for you could be a continuing care retirement community like Lantern Hill, which offers fitness amenities and wellness support; opportunities for socialization, such as dining, clubs, and activities; plus a continuum of health care on the same campus.
At the Erickson Senior Living community in New Providence, N.J., residents appreciate how much there is to do, and they have peace of mind knowing that they never have to move again, even if their health care needs change. 
Lantern Hill boasts a top-notch, on-site medical center with full-time physicians who specialize in senior care. The medical team includes primary care physicians as well as specialists, such as psychologists, podiatrists, physical therapists, ophthalmologists, dermatologists, and dentists.
Doctors on site
While some residents prefer to keep their current primary care physicians, others prefer the convenience of having doctors so close by, says Ana Montagni, director of continuing care. 
"Having the on-site medical staff at Lantern Hill collaborate and communicate on all of your medical needs can be beneficial and extremely convenient. The continuous oversight of our on-site physicians is one of the ways we ensure our highest quality of care," she explains. 
Plus, she notes, "It's nice to be able to just walk down the hall to see your doctor!" 
Staying active and engaged is an important part of healthy living. At Lantern Hill, residents can also take advantage of the fitness classes, state-of-the-art exercise equipment, and the all-season pool. Plus, Erickson Senior Living communities like Lantern Hill are the only continuing care retirement communities in the country authorized to offer their own health insurance plan: Erickson Advantage.
A personal approach
Clinical Liaison Deb Feeney notes that Lantern Hill uses a holistic approach to ensure that each resident's health care needs are met. 
"We take the time to get to know each person beyond their health care needs. For example, their professional career details, if they have children, their hobbies and interests, and their food likes and dislikes. One of my favorite aspects of my job is getting to know the residents, who are all so fascinating!" she says. 
Feeney, an experienced clinical liaison of 20 years who has been at Lantern Hill since it opened in 2017, has an important role. 
"If a resident goes to the hospital for a scheduled surgery, for example, I follow their progress and help them navigate the transition from the hospital back to Lantern Hill. I assist with paperwork and explain insurance coverage, all while keeping their families updated on their progress. Sometimes, family members have questions about insurance or Medicare that I help answer. I act as the bridge between residents and their families to medical staff. I handle other administrative issues as well," Feeney explains. 
She adds, "I have built relationships with our area hospitals, so they can provide important information to me that I can pass along to families. For residents, having someone by their side is very reassuring."
Levels of care
The holistic approach also ensures the highest quality of service.
"We will take care of you, no matter what level of care you need--independent living, assisted living, long-term care, memory care, or sub-acute rehabilitation," Feeney says. "Many places offer assisted living only, so if you need sub-acute, memory, or long-term care, you have to move. At Lantern Hill, we provide a home for life."
Another benefit is that couples can stay together, even if they have different needs. 
"If one person lives in independent living and their spouse needs a higher level of care, they can still share their meals and spend time together," she notes. 
"Our team of professionals is here for you," Montagni adds. "Whether it's navigating additional services in your apartment home or talking about a move to one of our continuing care neighborhoods, everyone has a different set of needs and goals, and we are here to work through them with you. No matter where you are in your health journey, we are here 24/7/365. We are not just your friendly neighbor; we become your built-in family." 
For people considering a retirement move, Montagni recommends keeping future needs in mind. "It's important to plan ahead and see what your options will be if your health needs change," she says. 
To learn more about senior living at Lantern Hill, request your free brochure to get the scoop on amenities, floor plans, and so much more.
Back