People Make All the Difference at Lantern Hill
Gregory J. Alexander
February 24, 2023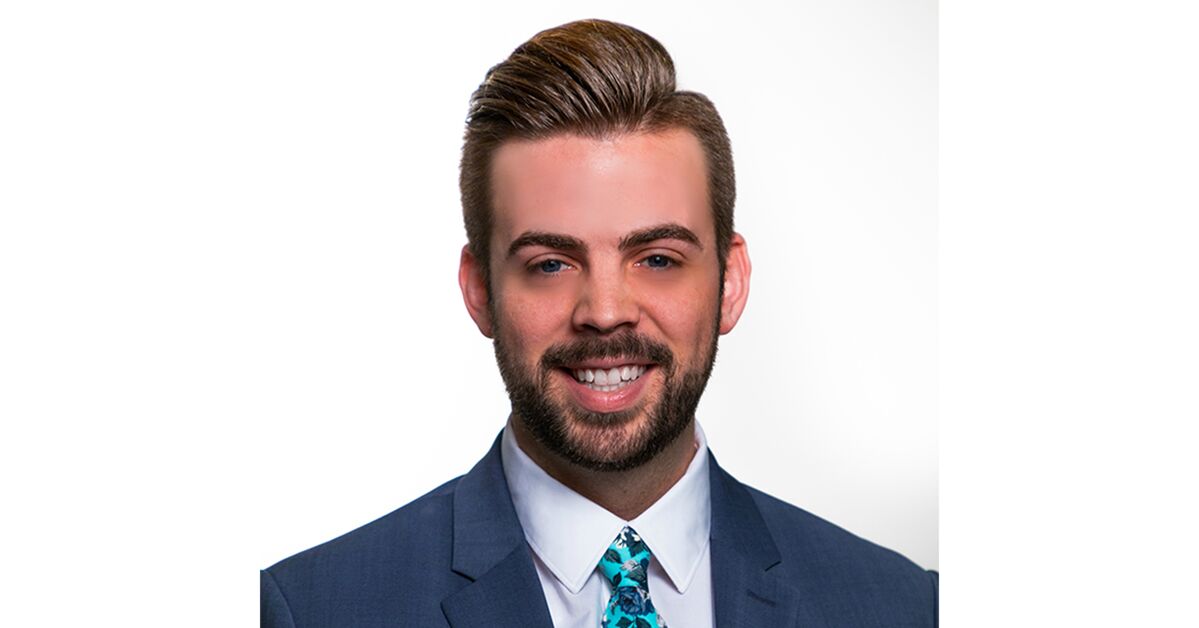 When he was 14, Brian Cassidy asked the hiring manager at Cedar Crest, an Erickson Senior Living community in northern New Jersey, if he could work at one of the community's on-site restaurants. "At the time, all of my friends were working there. I wanted to work there so badly," Cassidy recalls.
He was offered a job--and quickly rose through the ranks. He advanced to become a peer trainer, restaurant supervisor, and catering server before switching gears to the sales department, where he was promoted to the community's sales manager.
Two years ago, Cassidy moved into the sales director role at Lantern Hill, the Erickson Senior Living community in New Providence, N.J.
Close relationships
Throughout all the positions he's held at Erickson Senior Living, Cassidy has always relished the opportunity to interact and form close relationships with residents.
"I've spent more than half of my life with Erickson Senior Living, and the reasons behind that are the people and a culture of care," he says. "By the time I was a senior in high school, I felt like I had 2,000 grandparents. Some residents even attended my high school graduation!"
Erickson Senior Living and its national network of communities strive to hire talent that embodies the same caring culture, in order to provide an excellent resident experience.
"Senior living should be considered a destination for career-driven people who possess a passion for serving others," says Alan Butler, CEO of Erickson Senior Living. "We continue to innovate and train our workforce because the services we offer to residents are only as good as the people who provide them. I am confident that we have the best in the business working for Erickson."
Cassidy notes that, for many employees, avenues for career growth and skill development contribute greatly to job satisfaction. 
"I like to share my story with colleagues to let them know that there are opportunities for advancement, whether it's within your own department or another community," says Cassidy. "It takes a special kind of person to work here, so when we find good people, we do whatever it takes to keep them here."
Kate Stewart, dining director at Lantern Hill, is another longtime Erickson Senior Living employee. Over the past 16 years, she's worked for various communities and has been promoted multiple times.
"Erickson Senior Living is extremely dedicated to its employees. They encourage us to invest in ourselves by learning new skills and roles," says Stewart.
Unmatched lifestyle
The dedication and hard work of Lantern Hill's staff members create a true maintenance-free lifestyle for residents, supported by an amenity-rich environment.
Supporting community goals
As a result of the multigenerational friendships that form at Lantern Hill, residents and staff members come together to collaborate on several communitywide efforts.
"We are here to support them every step of the way," says Cassidy, "especially in efforts that improve the community they call home!"
Dave Marr, one of the first retirees to move to Lantern Hill, was involved with the Resident Advisory Council (RAC) from its inception, mostly recently having served as the council's president.
"One of the many roles of the RAC is to help with the community's philanthropic efforts," says Dave. "The RAC also works closely with staff members on the Diversity, Inclusion, and Belonging Committee to organize events, such as the recent fashion show that showcased different cultures. All of the diversity events are interesting and thought-provoking."
As a member of the community's woodshop, Dave never charges for repairing and refinishing his neighbors' furniture, but "we ask residents to donate to the shop, and we donate the bulk of what we receive to the Scholarship Fund, which supports employees who are seeking higher education," he says.
"This is what Lantern Hill is all about--the camaraderie of community," says Cassidy.
Invest in your future at Lantern Hill. From top-notch amenities and activities to affordable, maintenance-free apartment homes, you'll enjoy living your retirement to the fullest. Request more information today!
Back