A Passion for Lifelong Learning is Part of the Culture of Lantern Hill
Gregory J. Alexander
January 24, 2023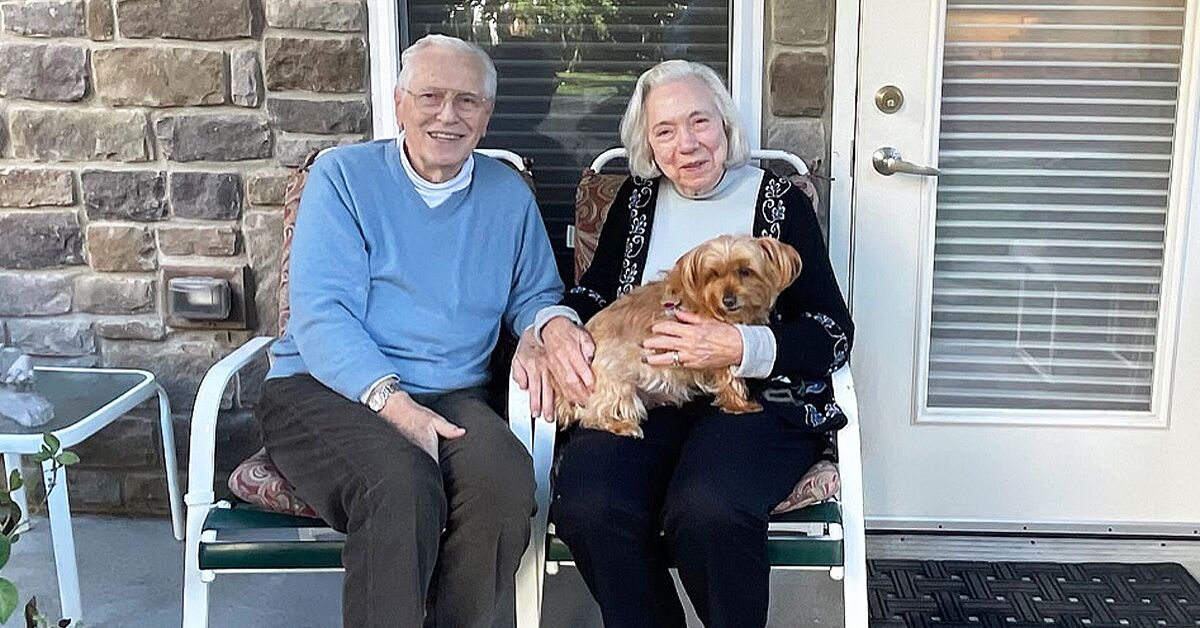 The Northern New Jersey region is known for its wealth of educational and research institutions, so it's no surprise that Lantern Hill, an Erickson Senior Living community in New Providence, N.J., is home to more than a fair share of academic professionals.
The presence of academia was important to Julia Currie Miller and her husband David when exploring their senior living options, as they wanted to be surrounded by peers who shared their love of learning.
Endless opportunity
After receiving degrees at Harvard and Washington universities, Julia earned her doctoral degree at Cornell University, and then served on the faculty of Columbia University's Vagelos College of Physicians and Surgeons.
"We have met so many people at Lantern Hill who have advanced degrees in diverse areas, and who also worked in academia. It's astonishing," Julia says.
"And with the former Bell Labs located across the street, we have met fellow research scientists as well as engineers. In addition, there are many residents who retired from the pharmaceutical industry."
Julia says she believes the unique population at Lantern Hill contributes to the large number of resident-run lectures, museum trips, book clubs, and other cultural events, all of which are well attended.
"There are more opportunities to learn--and to share our learning--than time allows!" she notes.
Devoted to the arts
In addition to the wide range of math and science professionals at Lantern Hill, the fine arts are also well-represented.
John Bauer was an English professor at Kean University in Union, N.J., for almost 40 years. His sister, Nancy Boucher, taught at a public school. The siblings moved to Lantern Hill as soon as it opened in 2016 and live in apartment homes on the same floor.
"We grew up nearby, so we knew all of the places around Lantern Hill. It was nice not to have to learn a new area," Nancy says. "We both wanted first-floor apartment homes, so we could go right outside with the dog."
Now, both are heavily involved in the performing arts at Kean University, which recently presented them with Honorary Doctorate of Humane Letters.
Nancy has also been active in local theater and even volunteered as president of Summit Playhouse in Summit, N.J. John recently portrayed the male lead in a Kean University production of South Pacific.
"I can still sing all the words to 'Some Enchanted Evening,'" he laughs.
Nancy says she's enjoyed meeting others at Lantern Hill, especially other retired teachers that she can bond with. John says he has been thrilled to meet alumni of Rutgers University, where he obtained his bachelor's degree before earning master's and doctorate degrees from New York University.
Prime location
Like John and Nancy, Julia and David appreciated the hometown feel of Lantern Hill.
"Our house was a mile away. When they were building Lantern Hill, we could hear the construction," says Julia, with a laugh.
"Now, our daughter's family lives in our former home, so we get to see her, her husband, and two of our grandchildren pretty often. Also, we didn't have to abandon our support community--our congregation, our lunch and dinner discussion groups, our play-reading group, and some of our former colleagues who live in the area."
Julia adds, "Plus, being 45 minutes from New York City means convenient travel--we can visit family and friends whenever, and vice versa!"
Friendships new and old
All the residents were pleasantly surprised with how easy it was for them to make new friends at the community.
"When we first moved in, a lovely neighbor booked a private dining room on campus for us and invited other neighbors to join, so that we could make new friends. It's been so wonderful, how welcoming people are here," says Julia.
Looking ahead, these four residents are excited for the educational opportunities and the new friendships to come at Lantern Hill.
To learn more about affordable, independent senior living at Lantern Hill, request your free brochure to get the scoop on amenities, floor plans, and so much more.
Back