Out and About at Lantern Hill
Gregory J. Alexander
October 13, 2023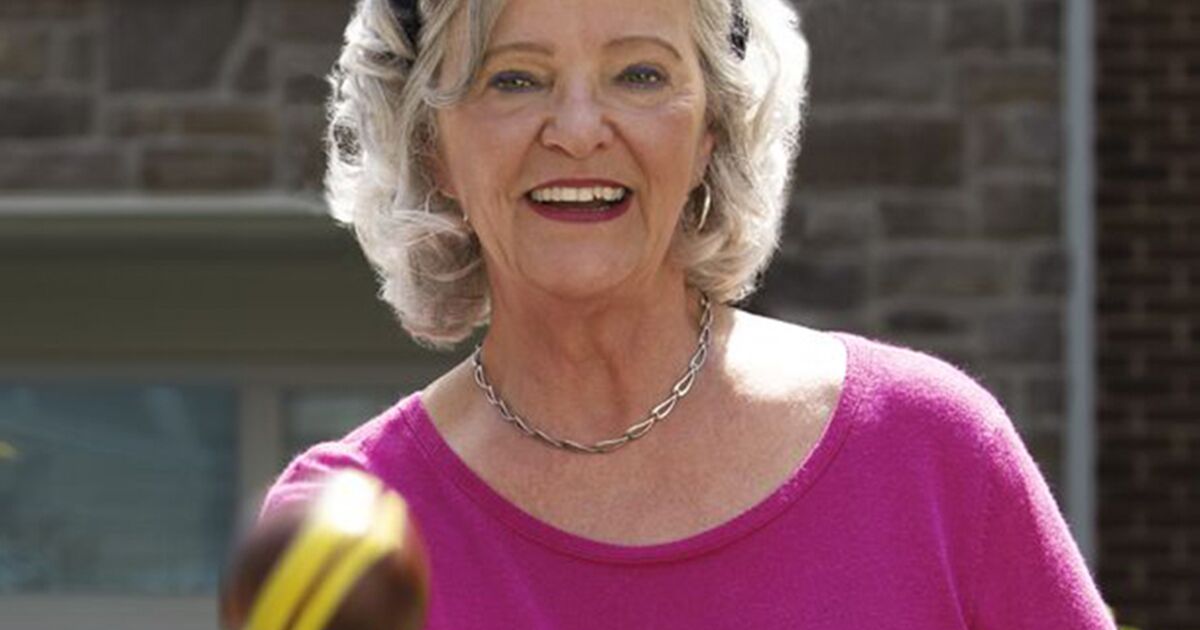 If you are hoping to keep up with Joanne Gabbai, a resident of Lantern Hill, an Erickson Senior Living community in New Providence, N.J., it might not be that easy! Joanne enjoys having a busy schedule, both on and off campus. 
"At Lantern Hill, I participate in the bell choir and chimes group," she says. "I have served on the Resident Advisory Council's facilities and rose cutting committees as well."
Off campus, Joanne volunteers as a docent at Turtle Back Zoo in West Orange, N.J.
"Once a week, I drive over to the zoo. It's only 20 minutes away!" she adds.
Like all Erickson Senior Living communities, Lantern Hill offers the best of both worlds--local volunteer and cultural events paired with exciting on-campus happenings keep residents like Joanne active and engaged.
Staying active
Joanne, a Chicago native, lived in Springfield, N.J., for several years before moving to Lantern Hill in 2018. 
"When I was researching retirement communities, staying in the area was important to me," she says. "My two daughters and their children live nearby."
Lantern Hill's proximity to family was a plus for Joanne, but the community's engaging lifestyle was even more appealing. Since moving in, she's joined numerous groups and clubs to stay physically and socially active. 
"I play bocce and I practice qigong, which is similar to tai chi," she notes. "I spend a lot of time in the pool too. I love water aerobics!"
Joanne, an environmental steward at heart, also plants a tree at the community every year for Earth Day. 
Range of interests
"The many activities, groups, and amenities at Lantern Hill make it easy for residents to meet new people and make friends," says Resident Event Coordinator Jaye Daniel. "Bocce is very popular here, and residents have fallen in love with playing pickleball at a nearby court."
Clubs are centered on residents' interests, such as golf, bridge, reading, line dancing, knitting, and Jewish culture. 
"A group of residents who worked at nearby Bell Labs formed an AT&T Bell Social Group to share their stories and experiences," explains Daniel.
Lantern Hill has also formed partnerships with local universities--including Drew University, Kean University, and Rutgers University--to bring dynamic, knowledgeable speakers to campus. 
"We have several residents who are alumni from these schools and are active in their alumni associations, so we bring professors to Lantern Hill as part of our lecture series," says Daniel.
Community ties
Since Joanne was invested in the local community before moving to Lantern Hill, it was important to her to stay connected to the causes and organizations she values. 
"I'm thrilled that I'm able to continue my work as a docent at Turtle Back Zoo. I walk around the zoo and share information with visitors on the various types of animals that live there," Joanne says. "I also sing in my church choir." 
Lantern Hill offers a complimentary shuttle service for residents to pursue volunteer opportunities, go grocery shopping, or attend off-campus medical appointments. 
"Residents from the area like to stay engaged with their churches, social groups, and volunteer activities, so we try to make it as easy as possible for them," states Daniel. 
'Always something'
In addition to the 50-plus on-campus clubs, Lantern Hill plans special events, activities, and trips to regional destinations.
"The arts are a definite draw for residents, as we have so many local theatres close by," says Daniel. 
Nearby Summit, N.J., is home to the popular Visual Arts Center of New Jersey. Newark, N.J., less than 20 miles away from Lantern Hill, boasts the New Jersey Symphony, New Jersey Performing Arts Center, and the Newark Museum of Art. And New York City, N.Y., is less than an hour away!
"There is always something to do," says Joanne, who has gone on a trip to New York City with neighbors and a four-hour boat ride on a nearby lake. "But being able to get together with family members to celebrate the holidays is the best."
Erickson Senior Living communities like Lantern Hill are redefining retirement living by offering residents an unparalleled lifestyle that combines convenience, opportunity, and the joy of being a part of something greater.
To learn more about the benefits of moving to a community filled with fun things to do, request more information today
Back