Lantern Hill Appreciation Fund Brings Good Tidings to Hourly Staff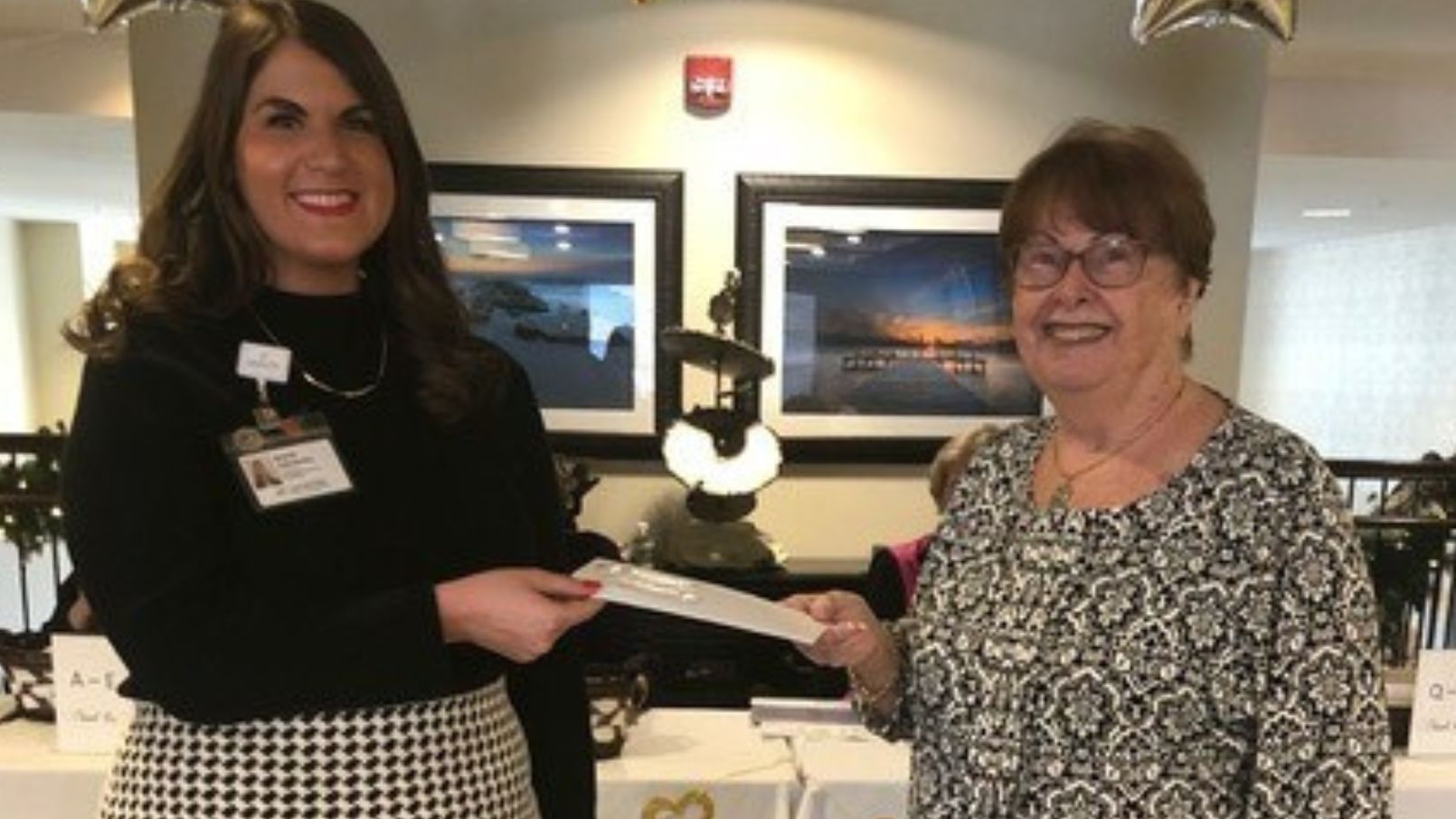 Smiles of staff members at Lantern Hill, the Erickson Senior Living community in New Providence, NJ, are shining brighter than tinsel this holiday season, thanks to residents' generous donations to the 2022 Staff Appreciation Fund (SAF). Each year, Lantern Hill residents donate to the SAF to recognize the community's hourly employees, who work diligently to provide them with an industry-leading level of service. This year, residents contributed $200,000 to SAF.
The funds are dispersed among Lantern Hill's eligible employees, which include dining associates, security officers, maintenance workers, housekeepers, and medical and nursing assistants—all of whom are more than merry year-round.
The committee, led by resident Noreen Donovan, worked collaboratively with Lantern Hill's Human Resources, Finance, and Resident Life departments to make this year's celebration an extra special one for staff members. Resident committee members included Catherine Mendrzycki, Nan Holstz, Jerianne Pugh, Marty Wright, Casey Bradford, and Anne Johnston.
"We love our Lantern Hill staff. They are wonderful people and great workers. We were so happy that we received $200,000 for Staff Appreciation. It was a challenge, but we got the job done, and the staff was delighted," says Donovan.
At a festive celebration on December 5, employees received "Thank You" custom-made cookies and cheers from residents and had the opportunity to thank residents for the gift.
A total of 293 employees were celebrated and received a distribution from the Fund this year.
The spirit of the tight-knit community, bolstered by teamwork and residents' desire to give back, doesn't go unrecognized by Lantern Hill's executive team. 
"Thank you to our residents for contributing to the fund this year," says Executive Director Craig Karczmer. "Staff and residents develop mutually supportive relationships that are founded in respect. In witnessing these connections blossom, I'm reminded how special Lantern Hill really is."
To learn more about Lantern Hill's workplace culture and the community's open job positions, visit EricksonSeniorLiving.com/careers.
Back