Flexibility, Rewarding Experiences, and Professional Development Shine at Lantern Hill
Greg Alexander
June 15, 2023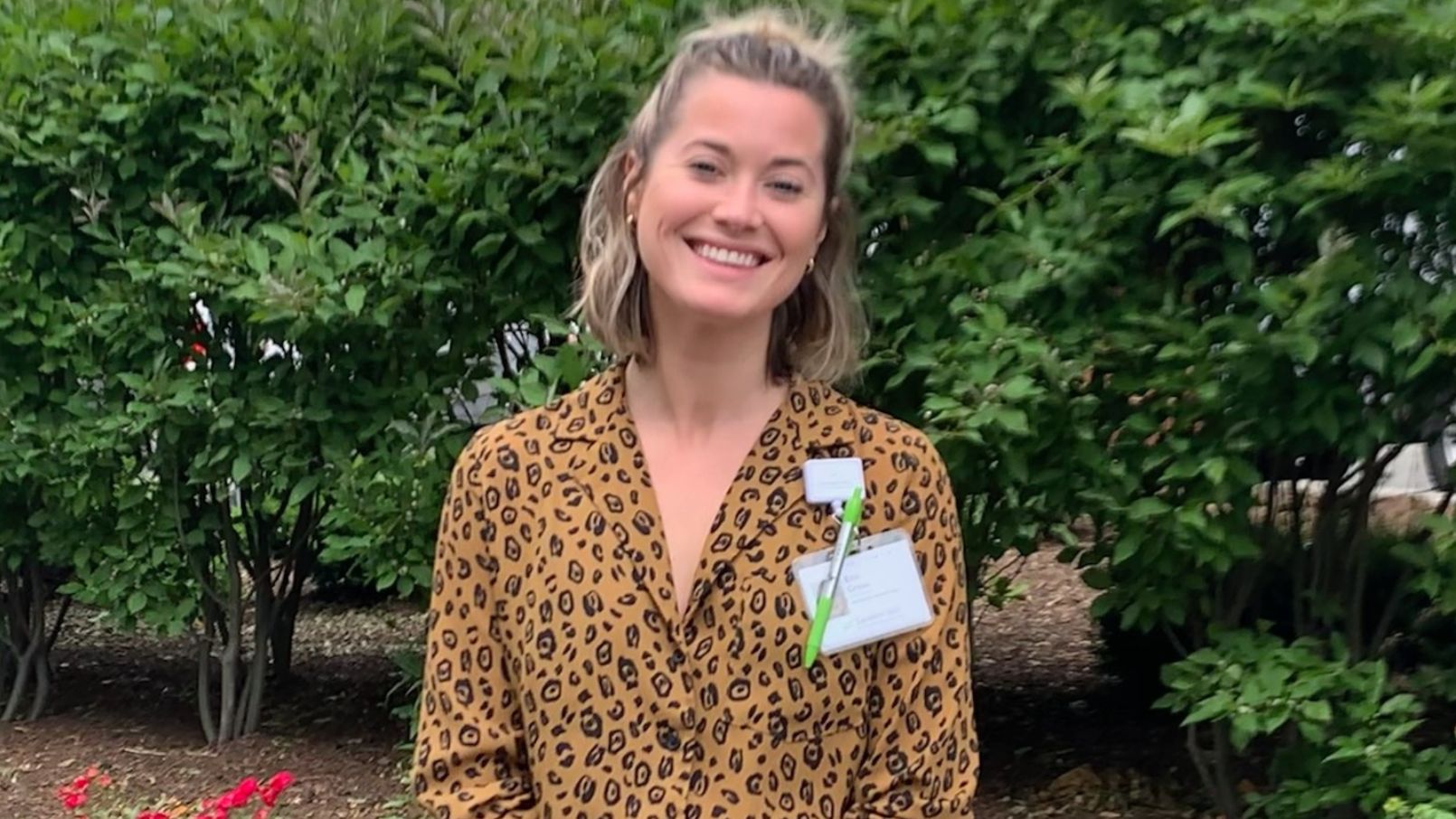 When Erin Cross, LSW, CALA, was living in Chicago and working in an affordable housing building for seniors as the social worker in the resident services, her favorite aspect of the job was working with older adults. So, when she met her husband and relocated to New Jersey, she aimed to obtain a job to continue working with this demographic. Luckily, she found her ideal job at Lantern Hill, an Erickson Senior Living-managed community in New Providence, N.J., where she serves as the assisted living manager.
"I was drawn to Lantern Hill's person-centered approach. As a social worker, I prefer a holistic approach where we spend time to get to know the whole person and Lantern Hill shares that vision," Cross says. "As a CCRC (continuing care retirement community), you are able to spend a lot of time with residents over many years. If a resident moves from independent living to assisted living, we have already established a rapport, so the move is easier."
"We have expectations at Lantern Hill to deliver a high level of service to our residents, which is highly motivating to our staff to strive for excellence," says Ana Montagni, MHA, LNHA, director of continuing care. "You also meet so many residents who have such interesting and diverse backgrounds.
Working at Lantern Hill also provides ample opportunities for professional growth. Cross is a testament to an environment that focuses on promoting within the organization. She initially worked at Lantern Hill on the skilled nursing floor. "In my initial interview, I was told that Erickson is always looking to grow and develop its employees and that employee retention is very important. Ana Montagni was always motivating me professionally to think about where I wanted to be in two or five years," says Cross.
Cross was a licensed clinical social worker in Illinois; however, obtaining a similar licensure in New Jersey would be time-consuming, so she opted not to pursue that route. However, that did not deter Montagni and Lantern Hill to find new opportunities for advancement for Cross. "Ana brought up the assisted living manager position where I could continue utilizing my social worker skills while also gaining administrative and management experience," says Cross. She was also grateful that Erickson offered to pay for her certified assisted living administrator (CALA) licensure.
In addition to professional development, Cross also values the work-life balance that Lantern Hill offers. "Due to the interdisciplinary approach here, we conduct cross-training so that if a colleague needs a day off, one of us can take care of their duties. When I needed time off for my honeymoon, it was no problem," she says.
"We understand team members have a life outside of work, and we want them to spend time with their families and friends. We offer full-time, part-time and flex-time options. With flex time, you can pick up shifts when it's convenient for you and usually create your own schedule," says Montagni. "Some of our team members are going to school to further their education, so they need that flexibility, while others want a more set schedule each week."
Lantern Hill employees also enjoy incredible benefits, including multiple health care plans and choices, tuition reimbursement, 401K, paid time off, including for volunteering, Erickson Senior Living University class offerings, advancement and leadership opportunities, and much more. "We also do annual surveys to solicit feedback so that we can continue to improve on what is already great. Team members here have a voice," adds Montagni.
Anyone interested in health care or other exciting career opportunities at Lantern Hill should visit www.ericksonseniorliving.com/careers.
Back