Living In Short Pump, Va. - What's Not to Love?
Michele Wojciechowski
March 28, 2022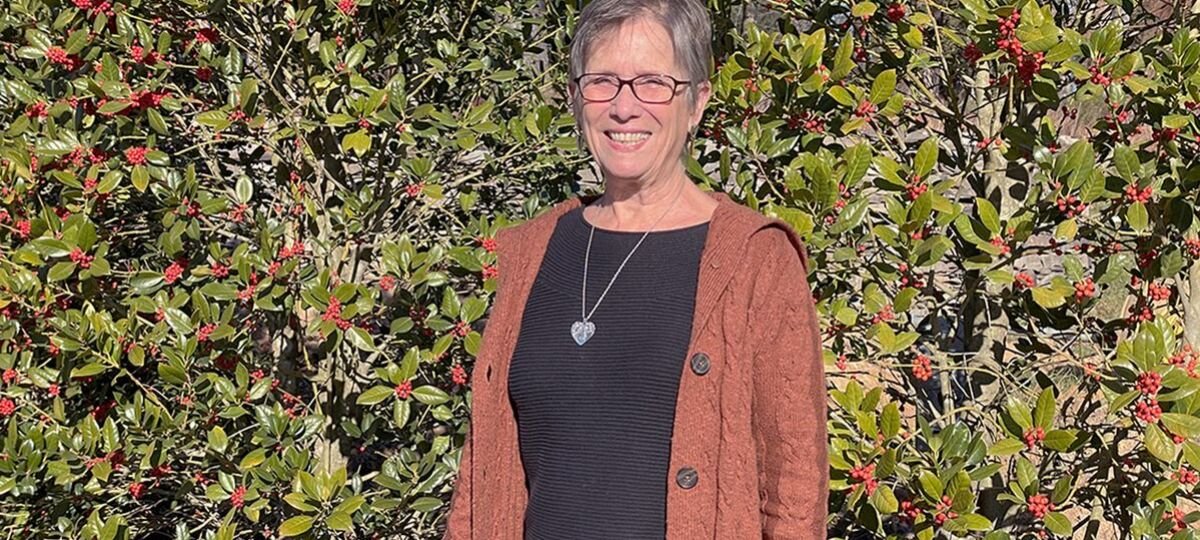 For more than 45 years, Sue and Norm Kropp lived in North Chesterfield, Va. When they decided it was the right time to move to a retirement community, they chose to travel "north of the river" and selected Avery Point, the Erickson Senior Living community being constructed in Short Pump, Va.
Until they move into their two-bedroom, two-bath apartment home in early 2023, the Kropps are renting a place at the Retreat at West Creek in Henrico, Va. - just a few minutes away from Avery Point. In the meantime, they love exploring Short Pump.
So much nearby
"There are a lot of areas where you can walk," says Norm. "We are close to restaurants and parks and the Short Pump Town Center."
"The Short Pump mall is very nice. It has lots of larger stores like Crate & Barrel and L.L. Bean," adds Sue. "Some of our fellow new residents might be interested in the Container Store, which just opened and really helps you with organizing."
Short Pump is also conveniently located close to Route 288 and I-64.
"We're a lot closer to the mountains than we were before," says Sue. "We're hikers. We love going out to the mountains quite regularly. Being closer is a real good thing." They also like walking in nearby recreational areas, such as Short Pump Park and Deep Run Park & Recreation Center.
The Kropps like that there are many grocery stores close by as well - including Lidl. "If you like walking, it's within walking distance," Sue says. "Everything has sidewalks here, which is lovely."
Norm likes to shop at the nearby Apple store. "It's fun to go shopping there. They have all kinds of gadgets that are interesting," he says. Also close by is Wawa - their favorite gas station - which they say also offers great coffee.
A comfortable place to be
Pam Wilks, another future Avery Point resident currently living in the area, shares the same appreciation for the community's convenient location.
"I chose Avery Point because I enjoy the Short Pump area," says Pam. "We've got good restaurants and shopping opportunities here."
Pam is also grateful that she can hop on Route 64 anytime she wants to visit her son, who lives in Fairfax.
"Avery Point is a great location for travel - if that's what you like to do. I feel very comfortable here in Short Pump," says Pam. "I could've looked in other places, like in the Midlothian, Va., area, but it's so congested down there. I thought, 'Why stray away from Avery Point?'"
Like the Kropps, Pam enjoys visiting the Deep Run Park & Recreation Center.
"It's very close by, and you can go there and walk the area, which is really nice. It's an excellent spot if you have grandchildren. There's a big pond with ducks," adds Pam. "When my grandchildren were younger, I used to take them over there and walk them around the park. That was a lot of fun."
She continues, "I meet girlfriends from church there about once a month! The four of us will walk and talk."
And running her errands has never been easier, Pam says. She can go to Wegmans, T.J. Maxx, and a bunch of other nearby stores - and be back to her apartment in no time. "There's just so many places to go and things to do."
Pam also likes walking over to Avery Point, which is just half a mile from where she's living now.
"I see how the construction is going, and then I walk on back," she says.
Looking forward to new neighbors
Although she loves spending time with Cali, her West Highland White Terrier - who is named after Caledonia, the old name for Scotland - Pam says she's looking forward to socializing with her new neighbors.
"I just look forward to being around other people!" Pam says. Her one-bedroom, one-and-a-half-bath apartment home will be the perfect retreat after a long day of being involved in so many activities.
"I'm thankful I'm able to move here. I already feel safe and well-acquainted with the area," says Pam. "And I've already planned my furniture arrangement for my apartment home at Avery Point. It's going to be an easy transition!"
Invest in your future self at Avery Point. From top-notch amenities to affordable, maintenance-free apartment homes, you are sure to live your retirement to the fullest. Request more information today!
Back