'It's Good Enough for My Family,' say Avery Point Employees
Michele Wojciechowski
January 25, 2022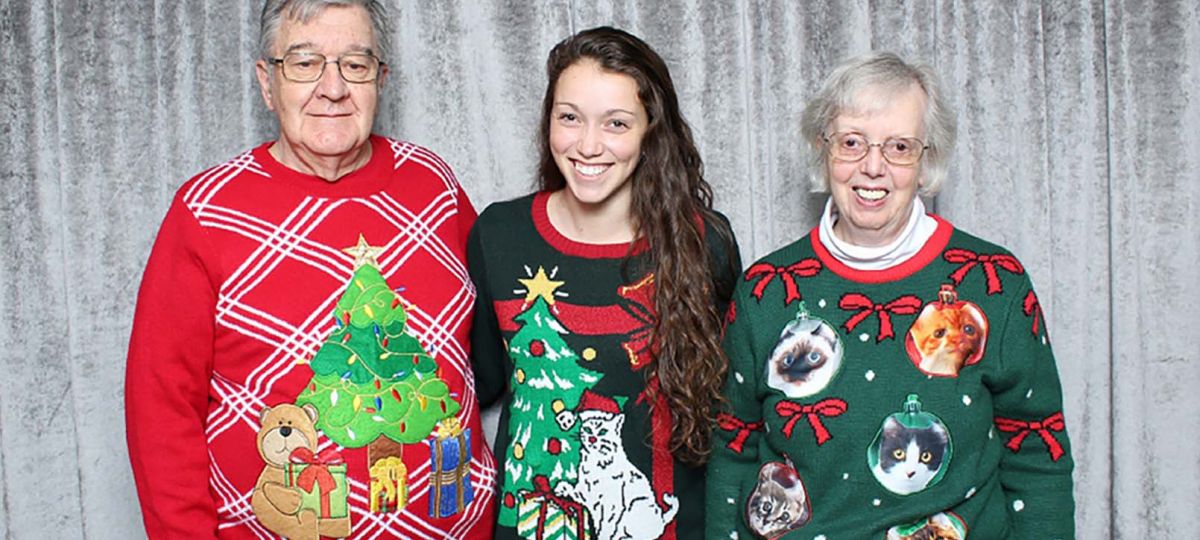 Avery Point Sales Director Jim Antonakos admits that for a number of years, he's been encouraging his mother to move into an Erickson Senior Living community.
"Even before she was eligible to move in, I talked to her about how much I thought she would love the lifestyle of an Erickson Senior Living community," Antonakos says.
"He was bugging me—I like to razz him about it now," agrees Casey, a resident of Oak Crest, an Erickson Senior Living community in Parkville, Md. "I kept saying that I would in due time. He would come back and say, 'Mom, one of the biggest complaints people have once they move in is that they wish they had moved ten years earlier.'"
Then, other family members chimed in. "My grandson got a job here as a waiter, and he said, 'Gram, you ought to live here. You'd love it!'" adds Casey.
The right time
When Casey discovered she had to have back surgery, she told Jim that she would move in after she recovered. Jim explained that it would be better for her to move in before her operation, because afterward, she would have access to physical therapy, medical care, a pool, a fitness center, and food—right on Oak Crest's campus.
Casey moved into the Abbott, a studio apartment home, in April, and hasn't looked back.
"It's been enjoyable right from the start! The staff is fantastic, and I've made not just acquaintances, but friends," says Casey. "One night, I was sitting at the bar because I hadn't made a reservation, and a group of women—who moved in the previous year—asked me to join them for dinner.
She adds, "That isn't a onetime deal. People do that often!"
Casey stays very active at the community, playing bocce and shuffleboard twice a week. She's also played cards and board games with neighbors. For football season, she joined a group to watch Baltimore Ravens games.
"Some people will say that I'm too young to be here. But everyone here is active and young at heart," she says.
Her son adds, "I've been with Erickson for 15 years, and even I'm surprised by how much Mom loves it!"
Moving to Avery Point
When Avery Point Sales Associate Kailey Washok visited Charlestown—the first Erickson Senior Living community established, located in Catonsville, Md.—she immediately thought, "This is so cool! I wish I could move in."
While Washok has a few decades to go, she immediately thought of someone who could move in now—her grandparents.
"I told them that it was something they should start looking into," she says.
Sue and David Gravino—Washok's grandparents—listened, and as reservists who are moving into Avery Point during Phase I, they couldn't be happier.
"I'd like to move in next month, if I could," says David. He loves the idea of having a fitness center where he can ride an exercise bike and go for walks—either outside on trails or inside, safe from the elements. And Sue can't wait to use her green thumb in one of the raised garden beds Avery Point will have.
Looking ahead
David says that, ultimately, they made the decision to move to Avery Point because they had been through challenging times with his parents, who both lived into their 90s.
"They ended up in, well, not exactly great places," he says.
David and Sue wanted to decide where they would live if, at some point, they needed extra assistance. A continuing care retirement community—with plenty of independent living amenities now and the convenience of having additional care options on site—was perfect. After moving into the Andover—a one-bedroom, one-and-a-half bath apartment home—they'll have everything within walking distance. 
As reservists, the Gravinos have already attended a number of events at Avery Point and have been book club members for more than a year. Sue jokes that she's been trying to get other neighbors from their current townhouse community to move to Avery Point.
"I bring them over to look at the place," says Sue.
When Washok gives presentations about Avery Point, she often mentions that her grandparents are moving in. "If it's good enough for family," she says, "it's good enough for everyone."
Want to learn more about what makes Avery Point so special? Request a brochure or schedule a visit today!
Back