Incoming Avery Point Residents Build a Sense of Community by Starting Clubs
Michele Wojciechowski
September 26, 2022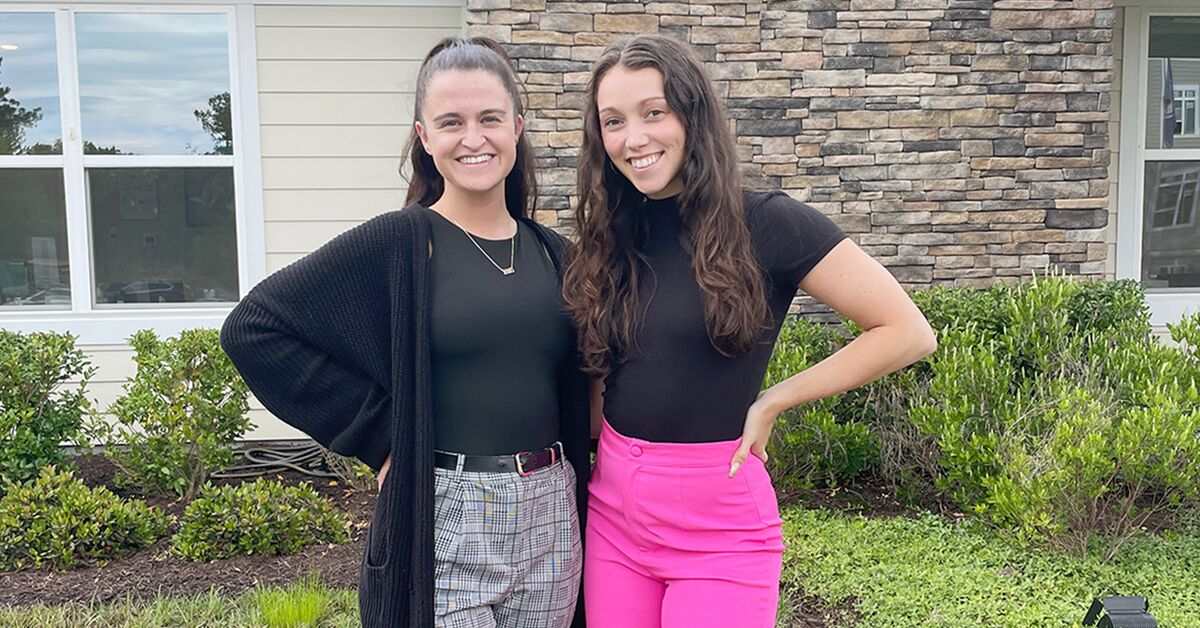 At Avery Point, the Erickson Senior Living community nearing completion in Short Pump, Va., staff members have worked hard to "build a community before the community is even built," says Senior Sales Associate Kailey Viray.
With regularly scheduled events - held both online and in-person - future residents and priority list members are able to introduce themselves and find things in common before moving in. "We want people to feel comfortable - we want them to call this place 'home.' That's why we created opportunities for social interaction beforehand," says Viray.
But future residents have taken those efforts to the next level by starting a number of clubs all on their own.
On-campus clubs
A book club, the first group started by future residents, began nearly two years ago. Now, it's grown so large that members have to meet in two groups at the community's welcome center.
"Some members will go to the morning session, bring a lunch, and then stay and have lunch together," explains Sales Associate Courtney Wright. "After lunch, some of them will trickle into the afternoon session to see what those members think of the book. They want to meet other people, and they're really passionate about the books, so they like to hear everybody's opinions. They make a day of it!"
The mah-jongg club also had to break out into two groups: one for beginners and one for advanced players.
The fiber arts club started out as just a knitting group, but now it's grown to include people who crochet and do needlepoint. In addition, future residents have formed a diversity, inclusion, and belonging council - meeting on a monthly basis - to create an environment where people from all backgrounds feel welcome.
Not too far away
There are even clubs that agree to meet off-site. When a future resident wanted to form a poetry club, but wasn't interested in driving, all those interested offered to meet her at her house, until they're all moved in at Avery Point.
The golf club meets regularly at various courses and sometimes gets together at nearby driving ranges to practice their swings. The woodworking club also works off site, and Wright says club members are thinking about renting a space where they can begin creating projects until they move to Avery Point.
Luckily, a number of future Avery Point residents have already taken advantage of the red-hot real estate market and were able to sell their houses quickly. In the meantime, a handful of them are temporarily living at the Retreat at West Creek, an apartment complex next to Avery Point's site.
"They often get together, hang out, and have happy hours," says Viray. "And how lucky are they! Their new home is being built right outside their windows."
Staying updated
Priority list members and future residents stay up-to-date by receiving a monthly newsletter from Wright, which features a combination of community updates and information that people send to her.
"We get drone footage, so we will include videos of the entire campus, as well as images of a particular floor plan, once it's finished. That way, everyone can see what's going on. They have a lot of influence on the content that gets sent out," says Wright.
Food feedback
Viray and Wright note that some people have enjoyed making friends by participating in focus groups set up to solicit feedback about Avery Point's dining options. Besides learning about the healthy, nutritious dishes that the community's two restaurants will provide, priority list members and future residents use this opportunity to communicate what they'd like to see on menus.
"Each restaurant will have about 25 different entrée options each night - for a total of 50 choices each night for the residents," says Viray. "They've been weighing in on the type of 'Richmond cuisine' they would like. They're also very excited about the bar … who wouldn't be!"
Some must haves? Southern shrimp and grits and another old favorite, meat and potatoes. People from different locations and backgrounds have also given ideas on meal options, so the menus will be culturally diverse as well.
Happy to help
Helping future residents connect and form friendships is a valuable part of the community building process, Wright and Viray agree.
"It's really important because we don't have a completed community for them to walk through," explains Wright. "They can't 'feel' the warmth of an established Erickson Senior Living community quite yet, so we have to create it ourselves. When our community doors open, we'll know each other already."
To learn more about affordable, independent senior living at Avery Point, request your free brochure to get the scoop on amenities, floor plans, and so much more.
Back