Avery Point Offers Exciting Career Opportunities
Michele Wojciechowski
June 13, 2023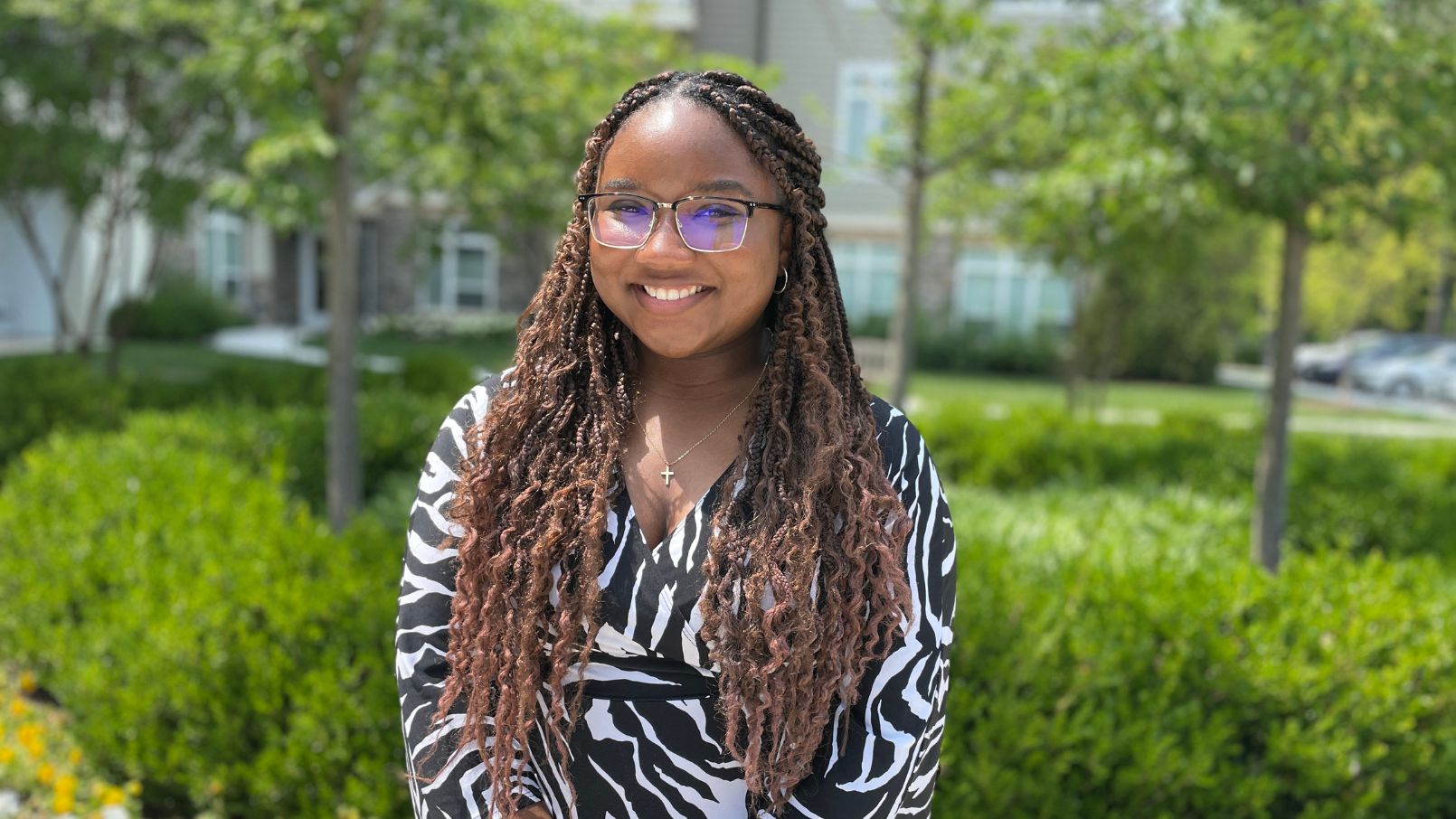 When Abby Jegels was just 14 years old, her mom learned at a local job fair that Ashby Ponds, an Erickson Senior Living community located in Ashburn, Va., happened to be hiring kids that age to work as student servers in their dining room.
"As a server, I learned to wait on tables, bus them, be a runner, and then I began moving up," Jegels recalls.
From then on, Jegels worked both during the school year and the summer for Ashby Ponds. She really enjoyed her work.
In 2017, she moved up and began working as a host. "At other restaurants outside the community, hosts are the lowest, below servers," she says. "But here, hosts watch over the entire dining room."
In this new role, her responsibilities increased. In addition to making sure that the whole flow of the dining room was going well, she dealt with walk-in residents and reservations.
"I liked it because it was a little more of a leadership role. Because I was seating reservations, I was able to learn all the residents' names and chat with them a bit more," Jegels says.
During the pandemic, Jegels helped wherever it was needed. Then serendipity struck. During the summer of 2022, when a co-worker needed to take leave for a month, Jegels became a floor supervisor. 
At the time, she also worked in Dining Administration. Her boss was in charge of making up the menu, and Jegels learned about that and making reservations for the private dining room. She also gained life skills, as she had a lot more interaction with residents.
In August 2022, before the opening of Avery Point, the new Erickson Senior Living community in Short Pump, Va., they needed someone internally with experience who could help them open up the restaurants in the community. 
Jegels was the first person they hired.
"I felt honored that they wanted me," Jegels says. Since it was a brand-new campus, she helped with everything from figuring out whether to have tablecloths or placemats to the flow of the dining room and where tables would make it feel most comfortable.
"Starting at a new place was really nice," she says. "I got a lot of confidence from it. I knew I could really make a difference here because I was helping to set up the foundations of the place along with the managers. I was excited to start something totally new."
As she did at Ashby Ponds, Jegels would do whatever was needed at Avery Point. For example, she trained to work at the bar, even though she had no experience making drinks. When staff needed help with clerical administration, Jegels jumped right in.
Every time she worked in a different position, she learned even more. And her initiative has really paid off.
While Jegels is finishing her senior year at Virginia Commonwealth University by taking online classes this summer and fall, she's also in the managerial development program at Avery Point. When she's finished, she will be an assistant general manager—before she's even graduated from college!
"Erickson is the most flexible company I've ever seen," says Jegels. Managers are working with her so that she can work in a full-time salaried position while she finishes school—and she'll be able to schedule everything in a way that won't make her feel overwhelmed.
Eventually, she plans to be a staff development manager—whether at Avery Point or another or Erickson's communities.
"I would prefer to stay with the company, no matter what happens," says Jegels. "The staff at Avery Point is wonderful, and I love working with them!" 
Anyone interested in exciting career opportunities at Avery Point should visit the community's career website at www.ericksonseniorliving.com/careers.
Back