Woodleigh Chase, Fairfax's Newest Senior Living Community, Now Accepting Reservations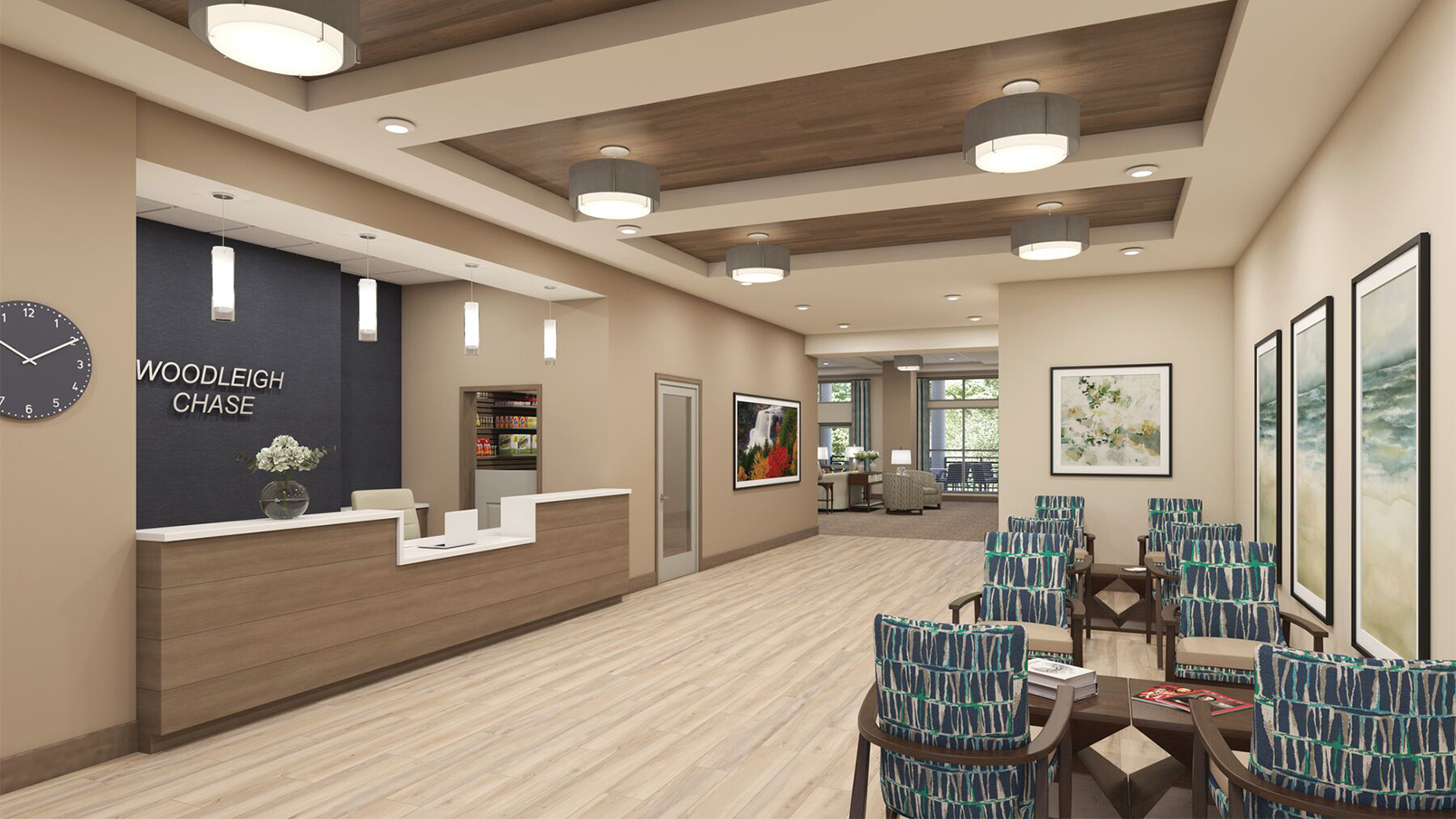 We've all heard the old saying, "The early bird catches the worm." Well, it's certainly true at Woodleigh Chase, the new Erickson Senior Living community being built in Fairfax, Va. With only 262 apartment homes opening in Phase I of construction, people are reserving now to get their first choice. 
"There is so much excitement, watching the buildings go up and the community starting to come together," says David Taylor, the community's sales director.
Busier than ever
The Woodleigh Chase sales staff has witnessed a dramatic increase in the number of retirees who are interested in reserving apartment homes at the community, he says, which is on target to welcome its first residents later this year. As a result, this winter, they're busier than ever meeting with prospective residents.
"We have had a lot of events for our priority list members, who frequently visit with their families. Sometimes, they just stop by the sales center to see how the sun sets on different sides of the buildings--to help them decide which apartment home they would like to move to," says Taylor. "We love seeing them and want them to feel at home from the moment they set foot on-site."
Joining the priority list provides the opportunity to reserve an apartment home of your choice, before the general public, and to take advantage of special perks, such as member-exclusive events.
Something for everyone
Apartment homes at Woodleigh Chase will range from 812-square-feet to over 1,800-square-feet. A variety of one- and two-bedroom open floor plan designs, like the Cranford, featuring one bedroom, one and a half baths will be available.
Every apartment home will feature a private outdoor space in the form of a screened-in patio or balcony. And, each resident will have access to under-building parking.
Phase I of development will feature a 43,000-square-foot amenity space called Emerson Square, which will house two restaurants, a pub, swimming pool, fitness center, art room, classroom, medical center, and hair salon. Outdoors, residents will be able to enjoy al fresco dining, a bocce court, and a nearby pond.
"We are currently seeing Emerson Square and the first residence building, Fulton Landing, take shape," says Taylor. "Stafford Glen, our second residence building, is also underway."
Act now
"For people who are interested in moving to Woodleigh Chase, now is the best time to join the priority list," continues Taylor.
As a member of the priority list, you can help shape the community by participating in focus groups that will determine the first resident-run activities and restaurant menus.
"You will also enjoy special events like happy hours, floor parties, and activities around the area where you can meet other prospective residents," he says. "There's so much potential for this 42-acre community--you don't want to miss out."
To learn more about independent senior living at Woodleigh Chase, request your free brochure to get the scoop on amenities, floor plans, and so much more.
Back