At Woodleigh Chase, Construction is Underway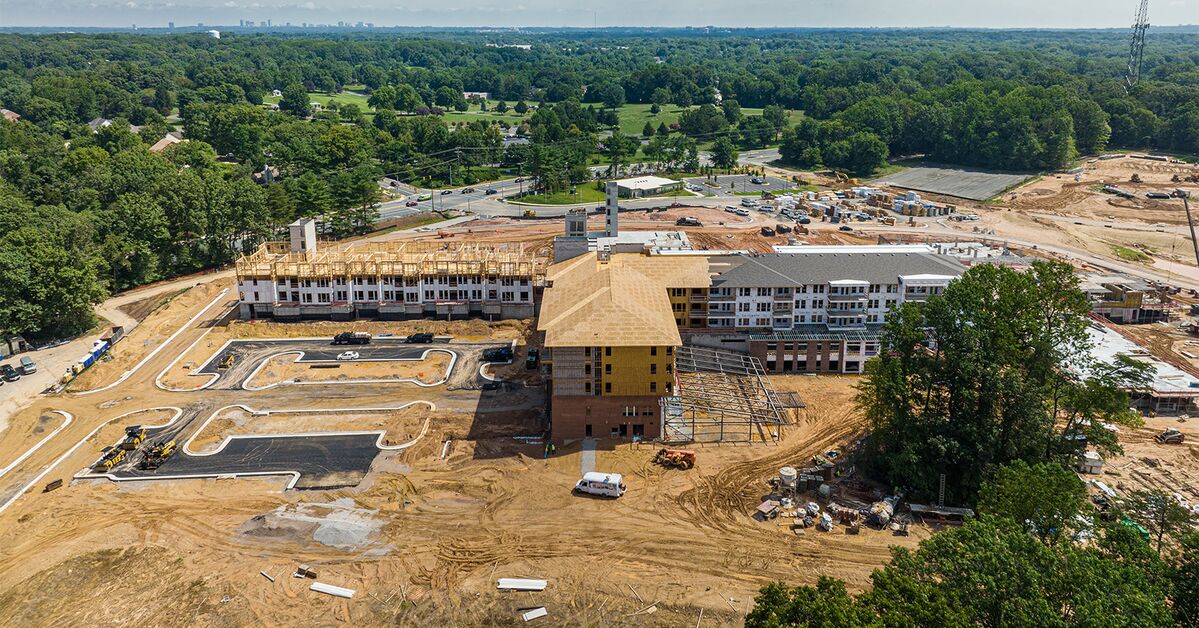 Construction is underway at Woodleigh Chase, the new Erickson Senior Living community in Fairfax, Va.--and no one could be happier than Sales Director David Taylor.
"This is such an exciting time for retirees in this area--to gain an additional senior living option," says Taylor.
"Woodleigh Chase features all of the amenities and services that people have come to expect from Erickson Senior Living communities, but with a fresh, new portfolio of apartment home designs and unique campus features." 
Unique opportunity
Constructed of concrete, steel, and wood, the residence buildings in the first phase of Woodleigh Chase will offer 252 maintenance-free apartment homes, ranging from approximately 900 square feet to just shy of 1,900 square feet.
A variety of open floor plan designs, including one- and two-bedrooms, some with dens, are available. In addition, every apartment home features a private outdoor space, with a screened-in patio or balcony. Each residence building will also include underbuilding parking.
The first two levels of the Emerson Square Clubhouse will feature two restaurants, a pub, swimming pool, fitness center, creative arts studio, classroom, medical center, and hair salon, with outdoor spaces including al fresco dining, a bocce court, and nearby pond.
"One of the neat features you'll find at Woodleigh Chase is that 48 apartment homes will be located in the Emerson Square Clubhouse. It's going to be a great opportunity for those who want to live especially close to amenities," says Taylor.
Act now!
Woodleigh Chase is now accepting reservations and will welcome its first residents in the fall of 2023.
"The people who move in during this first phase are really going to set the tone for the community," notes Taylor. "They will help shape what the dining, clubs, groups, and activities look like. That's an exciting opportunity you can't replicate!"
Perks of the priority list
The community's priority list, which allows members to reserve apartment homes before the general public, is growing quickly.
"If you have any interest in Woodleigh Chase, especially in this first phase, it's important that you join the priority list," says Taylor.
"It's $1,000 to join the list and a $150 processing fee per person. That holds your place in line. Apartment homes will be offered to members based on the date they joined the list. But in order to reserve an apartment home at this brand-new community, you must be on that list!"
To learn more about affordable, independent senior living at Woodleigh Chase, request your free brochure to get the scoop on amenities, floor plans, and so much more.
Back