Good Times in the Great Outdoors at Woodleigh Chase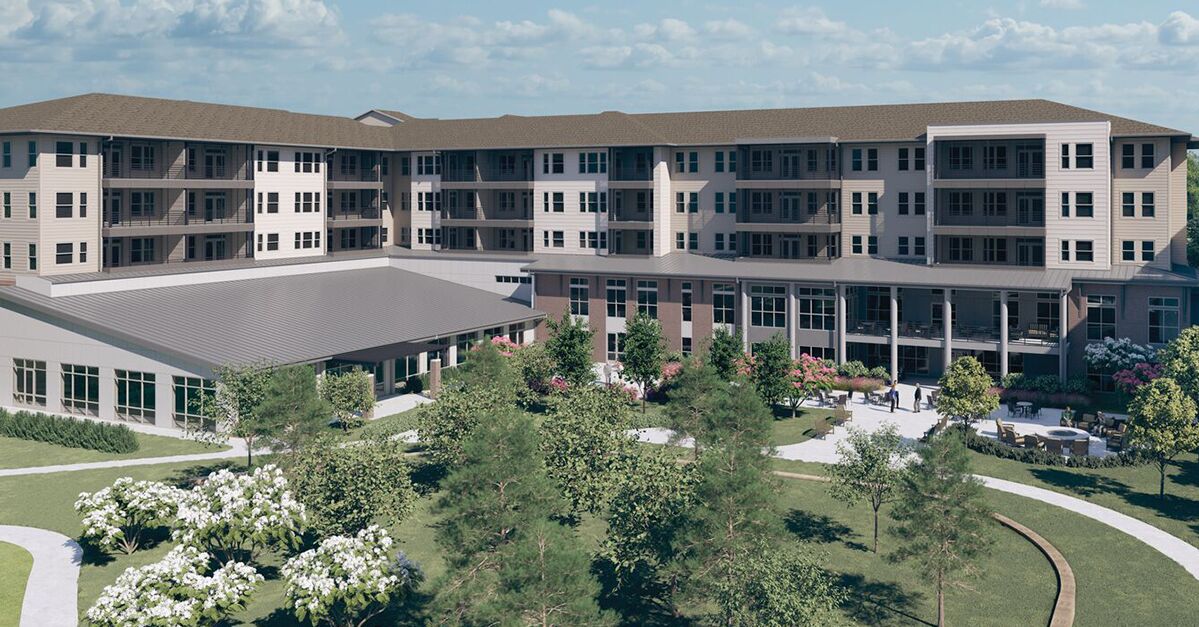 Bill and Jarla Ulman have lived in the Truro neighborhood of Annandale, Va., for the last 47 years. They love the beauty of the quiet, wooded community-but they don't love the maintenance that goes along with their house.
So, they decided to hang up their lawn tools and head to Woodleigh Chase, an Erickson Senior Living community coming to Fairfax in early 2024, where they can enjoy the outdoors without lifting a finger.
"We look forward to moving in," says Bill of the lush, 42-acre community. "We have a lot to take care of outside at our current house, so I will be happy to not have to do that anymore!"
More outside your door
Studies suggest that being outdoors supports a person's physical conditioning, mental well-being, and overall happiness. For future residents of Woodleigh Chase, these advantages will begin just steps from their front doors.
"I like to walk and bike, so I have already scoped out the biking options for the area," says Jarla. "George Mason University is nearby-the roads are very quiet on the weekends there, so I will be able to ride."
Residents can enjoy meaningful experiences and social activities in the great outdoors, thanks to beautiful, secure spaces that weave throughout campus.  
"Woodleigh Chase will offer plenty of ways for residents stay active outdoors," notes Sales Associate Nahid Young. "Get your steps in on the walking path or dine al fresco with friends and family at the on-site pub and cafe. We will also have bocce courts, an outdoor pickleball court, a dog park, gardens, a fire pit, and turf for yard games. The list goes on and on!"
Young adds, "Residents will be able to get some fresh air right from their apartment homes, too. Every apartment home will feature a screened balcony or patio, perfect for sipping on a morning cup of coffee or winding down at the end of the day with a glass of wine."  
The Ulmans chose an apartment home with a screened balcony, where they plan on relaxing and taking in the community's scenery.
The landscaping at Woodleigh Chase was meticulously designed to preserve the beauty and peace of its natural surroundings.
Location matters
Off campus, residents will find even more opportunities to enjoy vibrant outdoor activities.
With at least a half dozen parks in the area, many featuring playgrounds, and the Fairfax County hiking trail nearby, it's easy to spend a day outside with the grandkids.
"People appreciate that we are right here in the neighborhood that they know and love. There is something about being in the heart of Fairfax-near George Mason University, Fairfax City, and Fairfax Station-that means something to the folks who will call Woodleigh Chase home," says Sales Director David Taylor.
"I love the fact that we will be just a few miles from where we live now," agrees Jarla. "I can easily maintain ties with my friends and my walking group."
'Best of both worlds'
According to Young, Woodleigh Chase will continue to create additional courtyards and outdoor spaces as the community grows.
In the meantime, the community's urban environment-nestled in a rural area-continues to attract retirees who are looking for an active, maintenance-free lifestyle.  
"When you are on Woodleigh Chase's campus, it will be easy to forget you're just a few miles away from the area's best shopping, dining, parks, and outdoor recreation in Fairfax," says Young. "It's really the best of both worlds!"
To learn more about the ways this new community will offer opportunities to enjoy the great outdoors, request more information today!
 
Back