Future Woodleigh Chase Residents Get Acquainted at Special Events and Outings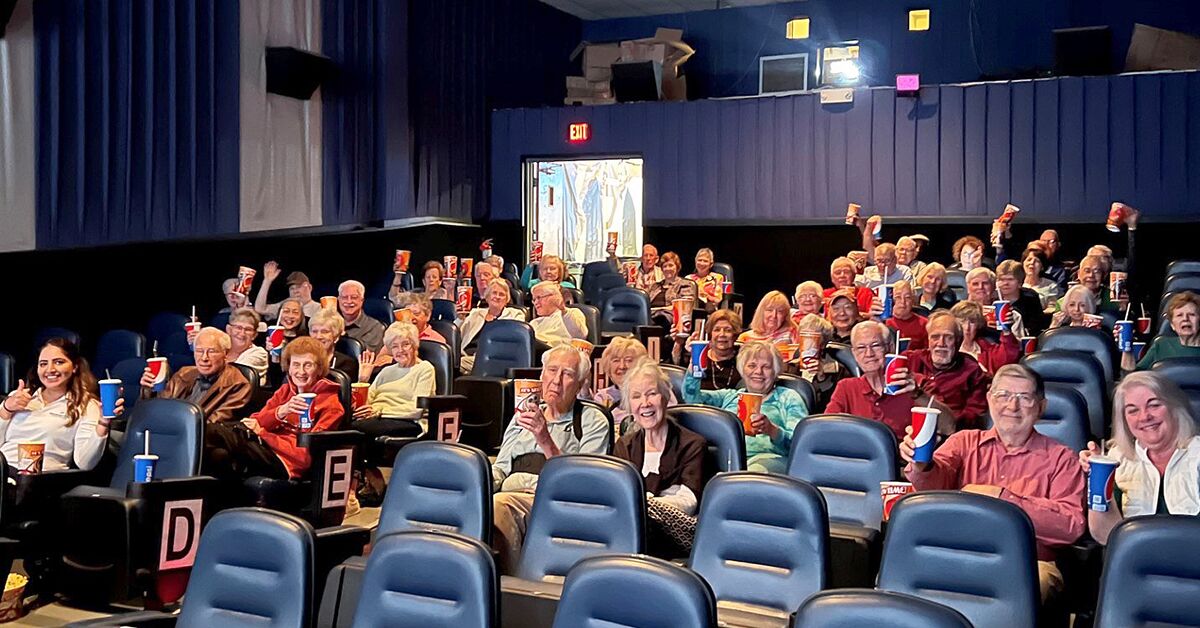 Do you know your neighbors? Most of us don't, according to a 2018 Pew Research survey. But Gayla and Patrick Cummins do, and they haven't even moved in yet!
Each month, they get together with their future neighbors at Woodleigh Chase, the Erickson Senior Living community coming to Fairfax, Va., in early 2024, for social and educational events.  
"Every time we attend one of these events, we meet new people," says Patrick. "There are also interesting Q&A sessions, so we learn lots of new information about the community."
Living just six miles from where the Woodleigh Chase community is being built, he says, "We have attended every event!"  
Laugh and learn
The monthly events, hosted by the sales team at the Sales Center, are a mix of updates, educational seminars, and fun gatherings geared toward introducing future neighbors to each other.  
"The people who've reserved apartment homes at Woodleigh Chase are understandably enthusiastic about the new lifestyle they're embarking on. You can feel the excitement in the air," says Sales Director David Taylor. "While the community is being built, they're staying in touch and using the time wisely, meeting and mingling with people who will soon be their friends and neighbors."
Informational events have featured experts that specialize in the state of the local real estate market, professional move managers offering downsizing tips and tricks, and sales team members demonstrating options for personalizing your new apartment home with window coverings, crown molding, built-in bookcases, tiled backsplashes, under-cabinet lighting, or closet storage solutions.
A Cinco de Mayo celebration, game nights, happy hours, and exercise classes are just a handful of the social gatherings that have been held at the Sales Center. One day, the team even hosted us a movie theater, where future residents watched The Intern, starring Robert DeNiro, while snacking on popcorn and soft drinks.
"I really enjoyed the movie and the Latin exercise class that was held by a fitness instructor from Greenspring," another Erickson Senior Living community in Springfield, Va., says Gayla.
"It was a lot of fun. I also went to a strength training class. They were both demonstrations of the kinds of things that will be offered at Woodleigh Chase."
Taylor says all of these events have been very popular.    
"We're so happy that future residents get to experience what the culture and lifestyle will be like at Woodleigh Chase," says Taylor. "The people are what make Erickson Senior Living communities such great places to live. So, if they can start building those connections, it will make their new home an even more fulfilling place to live from day one."
'Going to be great!'
When Woodleigh Chase opens, Linda and Gil Donahue will also be among the first retirees to move in. Linda says she found the events to be an excellent way to meet new people and learn about their upcoming move.  
"They are doing a good job of bringing everyone together," says Linda.
One of the most significant benefits of living in an Erickson Senior Living community is the number of opportunities for social interaction, including dining with neighbors, participating in clubs and activities, and volunteering. Woodleigh Chase will be no exception.
"We are excited about the fun and friendly culture we are creating," says Taylor. "I am looking forward to seeing what the community will be like this time next year when we open. There will be all kinds of activities, classes, and events happening. The fitness center will be open. People will be enjoying the restaurants. I really think it's going to be great!"
To learn more about senior living at Woodleigh Chase, request your free brochure to get the scoop on amenities, floor plans, and so much more.
 
Back