Fairfax Retirees Appreciate the Appeal of Woodleigh Chase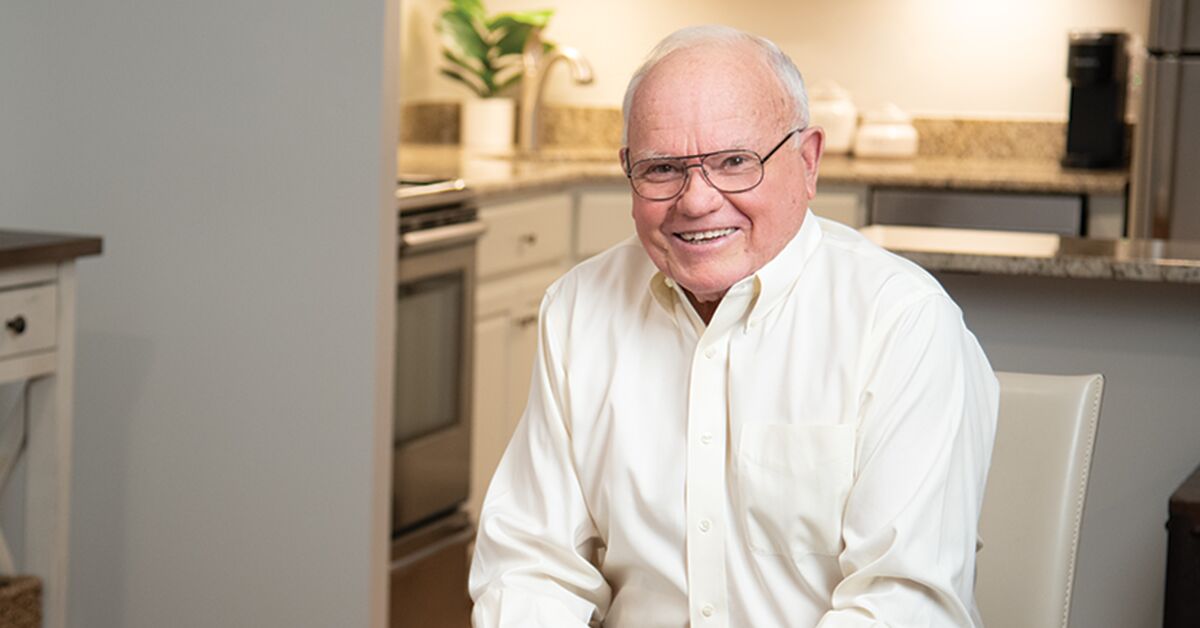 Allan and Nancy Jones' future apartment home at Woodleigh Chase, a brand-new Erickson Senior Living community coming to Fairfax, Va., is only three miles from their current residence in Fairfax City.
Thanks to the community's convenient location, they'll still shop at their favorite grocery store, socialize with longtime friends, and attend the same church.
"We love the fact that we can still take advantage of all the things we currently enjoy. Once we move to Woodleigh Chase, we won't have to say goodbye to our friends because we will be close by," says Allan.
But, as residents of Woodleigh Chase, Allan and Nancy will enjoy an additional benefit--the peace of mind that comes with living in a continuing care retirement community.
Quality care
"Nancy and I both lost our moms within the last eight years," says Allan. "My mom was 101 and Nancy's was in her mid-nineties. Nancy had to travel a lot, back and forth to Ohio, to care for her mom."
Seeing how this stressful experience impacted them, the Joneses decided to research the best senior living option--focused on finding long-term care--to eliminate any future burden for their sons. When they heard that Woodleigh Chase would be opening just down the street, they knew it was the right choice for them.
"We went to all of the events and put our name on the priority list," says Nancy, granting them first right of refusal on available apartment homes.
Rightsizing
Allan and Nancy, who have lived in their house for many decades, were also getting tired of keeping up with maintenance and repairs. 
"We chose a relatively large two-bedroom floor plan, which means that we won't have to downsize drastically," says Allan. 
"The truth is," Nancy points out, "we really only use a few rooms in the house. In fact, when we added up the square footage of the rooms we actually spend time in, it's equivalent to our new apartment home at Woodleigh Chase."
"We feel like we are making a good choice, and the timing could not be better," adds Allan, who is ready to embrace a worry-free lifestyle.
The great outdoors
Space was also on incoming resident Michael McCarthy's mind when he selected his apartment home, but it was outdoor square footage he was more concerned about. He was interested in easy access to the grounds of the 42-acre campus.
"I wanted something on the ground floor, with a porch," says Michael. "My apartment home will overlook the bocce court." 
Michael was on the priority list at Greenspring, a sister community in Springfield, Va., since 2008. However, when he heard about the plans for Woodleigh Chase, he switched his sights to the new community, which is just fifteen minutes from his current house.
"I've got four kids and ten grandkids, and they all live within 30 minutes of me, so I won't have to make a lot of changes to my lifestyle," says Michael. 
Like Allan and Nancy, planning for the future factored heavily into Michael's decision to move to Woodleigh Chase.
"I know a lot of people, like my parents, who chose not to move to a retirement community. I don't want my kids to have to decide my future," says Michael. "For me, the biggest selling point of moving to Woodleigh Chase is that it covers all the bases. The advantages are pretty simple--it's convenient and they have everything you need on site."
To learn more about affordable, independent senior living at Woodleigh Chase, request your free brochure to get the scoop on amenities, floor plans, and so much more.
Back