Dawn Donnelly Offers an Experienced Perspective at Woodleigh Chase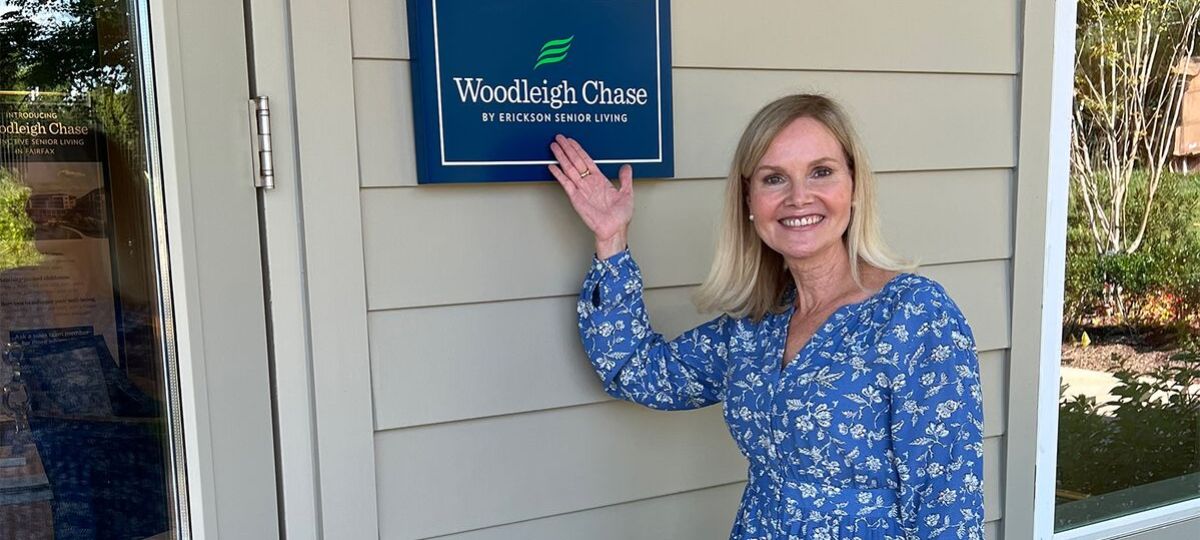 As sales counselor for Woodleigh Chase, the Erickson Senior Living community coming to Fairfax, Va., Dawn Donnelly loves introducing people to the benefits of enjoying an active, worry-free retirement. And she's very knowledgeable about the subject because she's witnessed it firsthand.
Donnelly's mother has loved living at Ann's Choice, the Erickson Senior Living community in Bucks County, Pa., for two decades.
"My mom has been so happy living there," says Donnelly. "Over the last 20 years, she has experienced different stages of life, and by living at an Erickson Senior Living community, she has received the care and attention she needs. Her expectations have been exceeded!"
Inspiration strikes
In fact, it was her mother's search for a retirement community that led to Donnelly's career as an Erickson Senior Living sales counselor.
"One day, I was driving back to Virginia after visiting my mom at Ann's Choice," she recalls. "I was thinking about my career and what my next step was. A light bulb went off and I thought, 'I have two Erickson communities near me--that's what I want to do.'"
Donnelly was hired at Greenspring in Springfield, Va., in 2015 and then joined the Woodleigh Chase sales team.
"I was so excited to come to this area because this is my neighborhood," says Donnelly, a Herndon resident. "And being part of a new community, from the ground up, is so exciting!"
Matchmaker
As a sales counselor, Donnelly meets with prospective residents who want to learn more about Woodleigh Chase's amenities, activities, and maintenance-free lifestyle. She also advises people on the full spectrum of planning a move, such as choosing an apartment home design, decluttering, and navigating the real estate market.
But the most essential part of her job, she says, is to listen, answer questions, and give people the tools they need to make informed decisions.
Variety of options
"Everyone's journey is different. Some people are looking for socialization. Others are looking for a maintenance-free lifestyle," says Donnelly. "My job is to get to know our prospective residents. I want to know what is important to them, so I can help them learn as much as they can about Woodleigh Chase and Erickson Senior Living--to make sure it's a good fit."
Passionate leader
At home, Donnelly is a wife of 28 years and a mom to two children. She loves to walk, garden, and read--and is an avowed "foodie."
"I love what I do! I really think that, with my mom living at Ann's Choice, I have better insight to what retirees are seeking in senior living--making me better at my job. I hope our new residents have the same positive experience that my mom was fortunate enough to have for the last 20 years," she says.
Invest in your future self at Woodleigh Chase. From top-notch amenities to affordable, maintenance-free apartment homes, you are sure to live your retirement to the fullest. Request more information today!
Back