David Taylor Brings a Wealth of Experience to Woodleigh Chase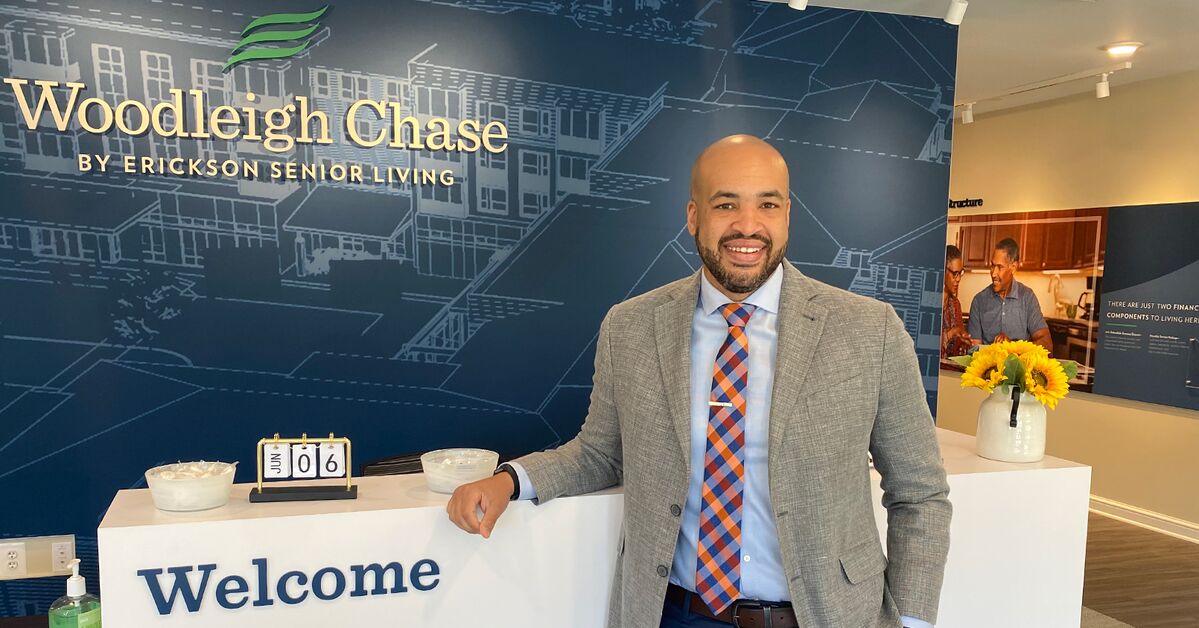 You've heard the saying, choose a job you love and you'll never work a day in your life. If that's true, David Taylor hasn't worked a day yet. As the sales director for Woodleigh Chase, the new Erickson Senior Living community coming to Fairfax, Va., he is passionate about his job.
"Erickson Senior Living is a great company to work for, and it's mostly because of the positive culture and fulfilling mission. Creating communities that celebrate life is at the heart of everything we do," says Taylor.
"I didn't know much about retirement communities before I started working for Erickson. Then I saw how vibrant the communities and how active the residents are, and I fell in love with it."
Taylor, who graduated from James Madison University, started his Erickson Senior Living career as an events coordinator at Greenspring, an Erickson Senior Living community in Springfield, Va., in 2010. He became a senior sales associate and then a sales manager. He was promoted to sales director in 2017.
"As a sales director, I love to be an advocate for our team and the residents that we serve," says Taylor. "What I find most fulfilling is meeting with current and future residents. I take time to connect so I get a feel for what's most important to them."
An exciting new collaboration
At Woodleigh Chase, Taylor is dedicated to helping people discover how Woodleigh Chase can change the trajectory of their life. 
"People want to understand how our community is going to make their life better. They want to see if Woodleigh Chase lives up to what we say we are," says Taylor.
"I think one of the exciting things about being part of a new community is the collaboration between the residents and the staff. From the programs we offer to the menus in the restaurants, we get to build the community together and determine what Woodleigh Chase residents want in their community."
Making an impact
At the end of each day, Taylor says he feels as though he's making an impact in people's lives and considers it a privilege to be part of such a significant life decision.
"I'm a firm believer that it's better to be overprepared and go over every last detail because you don't get a redo," he says.
When he's not at work, Taylor and his wife Meghan are busy raising son Gavin, 6, and daughter Peyton, 5.
"I spend a lot of my free time with my kids. We do arts and crafts, we play video games, and they are just now getting into sports," says Taylor.
"And we love being outdoors," he adds, "going on hikes and being at the pool."
Invest in your future at Woodleigh Chase. From top-notch amenities and activities to affordable, maintenance-free apartment homes, you'll enjoy living your retirement to the fullest. Request more information today.
Back