Annandale Couple's Search for a Retirement Community Ends at Woodleigh Chase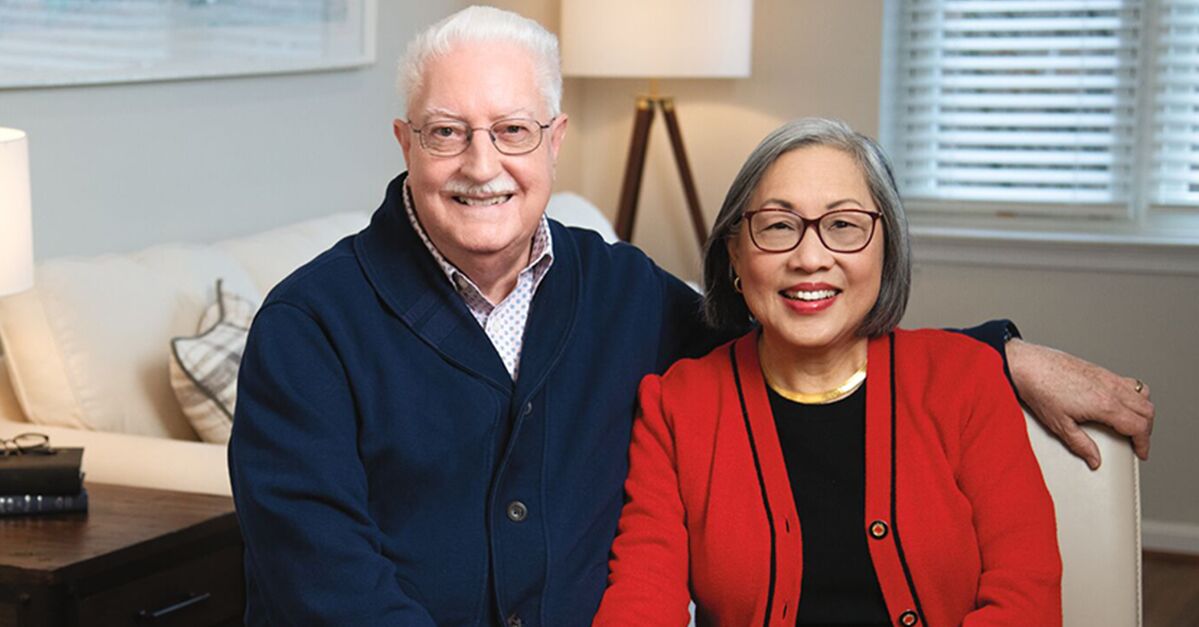 In 2021, longtime Annandale, Va., residents Linda and Gil Donahue were excited to see Woodleigh Chase, an Erickson Senior Living community in Fairfax, break ground less than five miles from their house.
With a retirement move already in mind, Woodleigh Chase was an intriguing new option.
"We were on the priority list at Greenspring, [an Erickson Senior Living community in Springfield, Va.], so we would get invitations to attend events and look at available apartment homes there," says Linda. "When we heard that an Erickson community was coming to our area, we were immediately interested."
Woodleigh Chase's new construction, prime location, and park-like campus were distinct attractions.
"We like Fairfax County and are familiar with this area," says Linda. "Our bank, grocery store, library, and doctors are nearby, so it won't be a great adjustment. We also love the fact that the campus will feel like you are out in the country."
Starting off in a new community with new neighbors was a draw for the couple as well.
"Everyone will be in the same boat, figuring things out and making new friends," adds Linda, who got a jump start on meeting people by participating in an introductory Latin dancing class with other future Woodleigh Chase residents in April.
Making plans
After seamlessly transferring their priority list status from Greenspring to Woodleigh Chase, the couple met with sales team members to describe the ideal apartment home they were searching for.
"We are moving from a five-bedroom house, so we were looking for a two-bedroom floor plan," says Linda. "We really liked the Vienna design, which has the bedrooms separated by the living area. It also includes a den that we plan to use as our home office."
Linda and Gil's residence will be one of 260 maintenance-free apartment homes built in Woodleigh Chase's first phase of development, with designs ranging from approximately 900 square feet to just shy of 1,900 square feet. Every home will feature its own private outdoor space with a screened patio or balcony.
Designed with fun in mind
Just a short, indoor walk from Linda and Gil's apartment home is Emerson Square, a 43,000-square-foot clubhouse featuring two restaurants, a pub, swimming pool, classroom, fitness center, creative arts studio, medical center, and hair salon.  
"I love to swim, so one of the big attractions for me is the pool," says Gil.  
Linda and Gil are looking forward to starting this new chapter in their lives in 2024.
"We value the years and the things we enjoyed in our house, but we are moving into a new phase of life. We look forward to trying new things and making new friends," says Gil.  
To learn more about senior living at Woodleigh Chase, request your free brochure to get the scoop on amenities, floor plans, and so much more.
Back