Wind Crest Team Members Share a Commitment to Care
By Michele Wojciechowski
April 12, 2023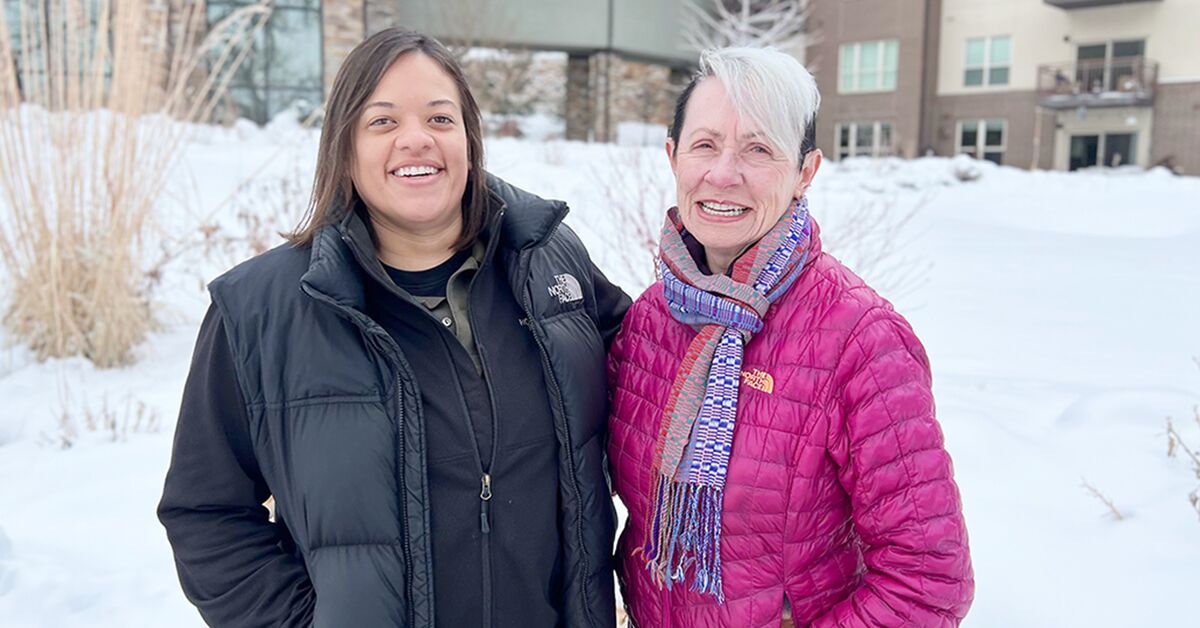 When choosing among senior living communities, you have a lot of options to consider. But take a closer look, and you'll see a world of difference in the experiences they offer.
Ask any Erickson Senior Living resident what sets their community apart, and they'll tell you it's the people.
"Every month, we get multiple 'Shining Star' nominations, which are submitted by coworkers, residents, or family members who've had exceptional interactions with our employees," says Craig Erickson, executive director of Wind Crest, an Erickson Senior Living community in Highlands Ranch, Colo.
From the knowledgeable sales associate who helps you find the perfect apartment home, to the fitness trainer who motivates you to reach your goals, to the enthusiastic servers at your favorite on-campus restaurant, it's the team members who make Wind Crest such a great place to live.
He adds, "I'm so gratified by how frequently our staff members go above and beyond for our residents."
A passion for service
In addition to the beautiful, mountainous location, retirees choose Wind Crest for many reasons. What's number one on most lists? The community's maintenance-free lifestyle that creates time for residents to pursue their interests and hobbies.
If a lightbulb needs replacing, just place a quick call to the General Services team and a member of the team will stop by to take care of it. And, if you never want to cook again, you don't have to. On-campus restaurants, cafés, and bars offer all the dining options you could hope for.
Moving to Wind Crest means adopting an engaging lifestyle that's full of amenities, clubs, activities, and no worries. To provide this excellent resident experience, Erickson Senior Living and its national network of communities strive to hire the best talent in the industry.
"Senior living should be considered a destination for career-driven people who possess a passion for serving others," says Alan Butler, CEO of Erickson Senior Living. "We continue to innovate and train our workforce because the services we offer to residents are only as good as the people who provide them. I am confident that we have the best in the business working for Erickson."
Fostering friendships
One of these first-rate staffers is planning and moving consultant Katie Aukamp, who first discovered the community through a personal connection.
"When my dad and stepmom were planning a move to Wind Crest, they worked with Beth Brandenburg, who was the only planning and moving consultant at the time," she says. "When I heard about all the ways she was able to help them, I said to myself, 'I want that job one day.'"
And she got her wish.
"I am truly working my dream job," Aukamp says. "Whether people are looking to move in three months or three years, I'm establishing a relationship with them. I help people determine what to bring with them and how those items will fit in their new space--a process that can feel overwhelming and daunting if you don't have support."
For Aukamp, the opportunity to foster meaningful friendships with residents contributes greatly to her job satisfaction. 
"I feel like I'm surrounded by 1,800 grandparents!" she says. "Everybody's happy and loves being a part of this welcoming community. I love working here because I get to make a difference every day, and I get to see retirees living their best lives. It's really rewarding."
'Time and care'
SJ Light, chair of the Resident Advisory Council's Environmental Sustainability Committee, has found these relationships to be impactful as well.
"My husband Ray and I have bonded with Chef Jody Jeffrey through our shared love for dogs," says SJ. "He shows us photos he's taken of his three dogs, and we're always telling him a new story about our dog Kizzy."
And after finding out that the couple had spent a lot of time in Africa, Jeffrey gifted them a piece of African art that he found at a flea market.
"We are consistently impressed with the time and care that employees take to ensure residents' needs are met," she adds.
Erickson notes that many of SJ's neighbors share the same sentiment. "The most valuable resource we have is our employees. They touch the lives of our residents in profound ways. We want everybody who works and lives at Wind Crest to feel supported, appreciated, and excited to make a difference."
Invest in your future at Wind Crest. From top-notch amenities and activities to affordable, maintenance-free apartment homes, you'll enjoy living your retirement to the fullest. Request more information today!
Back