Wind Crest Residents Get Involved and Give Back
By Michele Wojciechowski
October 18, 2023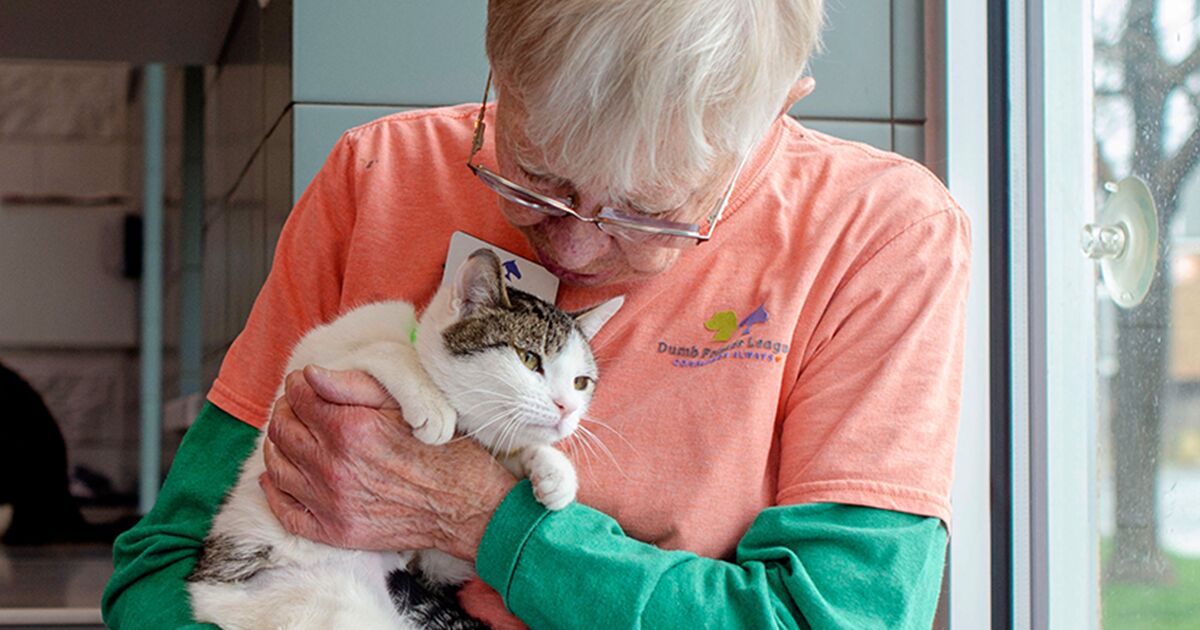 For nearly two decades, Walt and Karyl Meyer have been active volunteers at Covenant Cupboard Food Pantry in Greenwood Village, Colo. 
Since moving last year to Wind Crest, the Erickson Senior Living community in Highlands Ranch, Colo., they've been busier than ever with on-campus activities and clubs, but they still make time to continue their volunteer work.
On Mondays, Walt drives around to local restaurants picking up food that will help about 125 hungry families each week. Every Friday, the couple distributes groceries at the pantry. "From the very beginning, I've just found it so meaningful," says Karyl. "I love working with people."
Like all Erickson Senior Living communities, Wind Crest offers the best of both worlds--local volunteer and cultural events paired with exciting on-campus happenings keep residents like the Meyers active and engaged.
A busy schedule
The Meyers maintain a number of other connections to the larger community. They continue to attend services at Saint Peter Lutheran Church where they've been active members for many years. They attend cutting-edge plays at the Curious Theatre Company in Denver, where they've been season ticket holders for more than ten years. And a few times a month, they have dinner with one of their sons.
On campus, if Walt and Karyl aren't relaxing in their two-bedroom, two-bath apartment home, you might find them rehearsing with the Readers Theater group or teaching classes as part of the Learners continuing education program. Walt's class on Islam and Karyl's about Women in the Bible are incredibly popular, with waiting lists to join. 
"We like to stay involved," says Karyl. "We both really enjoy the teaching part of what we do here at Wind Crest!"
Ashley Cable, resident life director at Wind Crest, notes that the Meyers' experience exemplifies the way residents enjoy having the best of both worlds. 
"There's a lot to do on campus, and our great location in the Denver metropolitan area makes it easy to access additional opportunities for volunteering as well as sporting events, arts and entertainment programs, and retail and dining options," she says. 
Giving back
Resident Mary Clark also gives back to the community, having spent the last 13 years volunteering for the Dumb Friends League, an animal welfare organization with three rescue shelters. Every Monday and Thursday morning, she's there helping out in the cat kennels. "I love cats, so I feel like it's a way I can give back," she says.
In fact, Mary is so passionate about the cause that she's recruited her Wind Crest neighbors to help out too. Those interested have left cardboard boxes, blankets, dog food, and brown paper bags outside her apartment home door for her to donate to the shelters. 
The shelters use the boxes and blankets for rescued cats who feel more secure in an enclosed space as they acclimate. Members of the League put a small amount of kibble in each paper bag, twisting them tight, so puppies and dogs can uncover well-deserved treats. 
Shelter supplies
Mary and her neighbors also exercise their creative skills to make shelter supplies. When they receive fleece from the shelter, they use it to make tug toys for dogs, comfy cushions for cats to sit on, and bags to hold hay for rescued rabbits. 
Naturally, Mary enjoys spending time with her own cats in her one-bedroom, one-and-a-half-bath apartment home. She also belongs to the community's Windy Woofers and Friends dog group, volunteers as an usher at the Arts & Enrichment Center, and finds time to walk with the Trail Hiker's Club.
Community ties
"Residents have so much to do at Wind Crest--if they don't want to leave campus, they don't have to," says Cable. "But when residents take part in the local community, their lifestyle here is even more fulfilling."
With 180 clubs to choose from on campus--covering everything from hiking and biking to woodworking and stained-glass making--there's no shortage of ways to get involved. 
Many residents also visit the fitness center; swim in the indoor pool; and attend presentations, plays, classes, movies, and musical performances at the Arts & Enrichment Center, as well as the summer concert series in the outdoor amphitheater.
And if they choose to become active in the local community, there are countless other amenities to explore, like downtown Denver's theaters, restaurants, and sporting events. Wind Crest is also close to the mountains and gorgeous nature spots.
Besides offering weekly trips to local stores, Wind Crest organizes excursions to attractions such as Black Hawk Casino, The Boulder Dinner Theater, and The Littleton Symphony.
With opportunities to stay active on and off campus, "It's truly the best of both worlds here!" says Cable.
To learn more about the benefits of moving to a community filled with interesting things to do, request more information today. 
Back