People Who Choose Wind Crest at a Younger Age are Glad They Did
By Michele Wojciechowski
May 13, 2022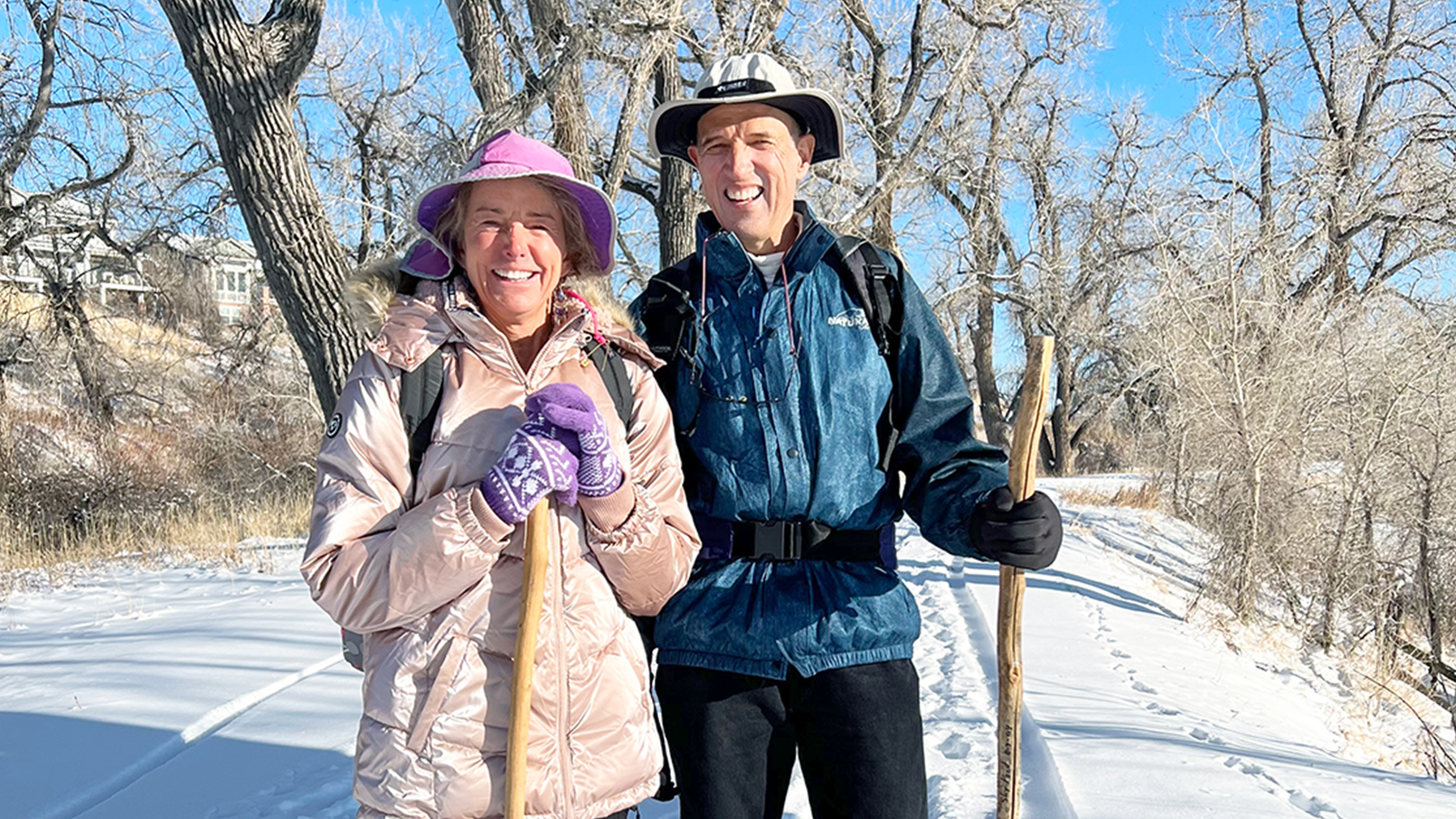 When Kathy Datsko's parents moved into a continuing care retirement community in their early seventies, Kathy remembers thinking that they were too young to move. But the more she and her husband Rob thought about it, they realized all the benefits of their decision.
That's one reason why Kathy and Rob were so confident in their decision to move to Wind Crest, an Erickson Senior Living community in Highlands Ranch, Colo., while in their sixties.
'Go for it'
"We had planned on just joining the priority list, but when the apartment home with the view we liked opened up, we decided to go for it," explains Kathy.
"I loved everything that Erickson Senior Living has to offer. We wanted to come and fully enjoy everything at Wind Crest while we are perfectly healthy, active, and ready to start a new phase of life."
The Datskos love spending time in their two-bedroom, two-bath apartment home, but they also take advantage of all the amenities, programs and activities that help them maintain their energetic and engaging lifestyle.
In the year since they moved in, the couple joined the Trail Hikers Club and participate in yoga and exercise classes. Kathy enjoys meditation, and Rob has attended a men's Bible study group that he really likes.
Giving back to the community
"Wind Crest offers so much to us, and I'm glad that I'm here young enough so that I can offer some of my gifts back to the community," Rob says.
Rob, a practiced cellist, often plays music with Bill Keilt, a fellow musician and Wind Crest neighbor.
"I've never had so many people have tears in their eyes as we play. I don't claim to be anything great at all, but I do put my heart into it," he says. "There are all kinds of wonderful opportunities here."
One night before dinner, Rob recalls, he began playing a harmonica. "I played some beautiful melodies, and other neighbors listened. They said they really enjoyed it," he says.
The dining experiences offered at Wind Crest are another reason why the Datskos are excited to be at the community. Neither of them was interested in cooking anymore. "The food is fabulous!" says Kathy.
"It's really fun. Typically, the chefs come out and talk with us residents, and we get to know them personally," says Rob. "They're just like family!"
Feeling safe and secure
Bonnie Brown also moved into Wind Crest at a younger age. She lives in a one-bedroom, one-and-a-half-bath apartment home with her dog Bella. One reason Bonnie chose to live on the terrace level was so that she and Bella would have easy access to the outdoors when going on their many walks.
"I feel so secure walking my dog," says Bonnie. "I can walk her at night and not have to worry," she notes, pointing to the around-the-clock security.
Like the Datskos, Bonnie appreciates Wind Crest's scenic location, which offers many walkways and trails for hikers to explore. Bonnie explains that she didn't want to move into a high-rise building surrounded by other architecture. All the beautiful grounds she can walk or hike were "a big appeal" to her.
Bonnie has many friends - both inside and outside the community - that she enjoys catching up with, and she is always willing to expand her social circle.
And although Bonnie doesn't have any relatives nearby, Wind Crest is becoming a second family to her. When she was recently invited to dinner by a couple she had just met, she was thrilled to meet their daughter at the meal as well.
"People are introducing me to their family!" she says.
Worry-free living
Bonnie stays active in the community by attending a variety of activities and gatherings. She attends exercise classes, goes to the movies on campus, and plays mah-jongg and Mexican Train Dominoes.
Because she spends so much time outside her apartment home, she especially appreciates Wind Crest's maintenance-free living. When she was living in her house, she says, if something broke, she would have to call a repair person to come and fix it. If something needs repairing now, all she has to do is place a call or send an email to the Wind Crest maintenance team, and it's taken care of - and she doesn't even have to be home when they arrive.
"I'm going out every night!" Bonnie says. "And I believe in community. It's an important thing to have."
To learn more about affordable, independent senior living at Wind Crest, request your free brochure to get the scoop on amenities, floor plans, and so much more.
Back