Your Senior Move Made Easy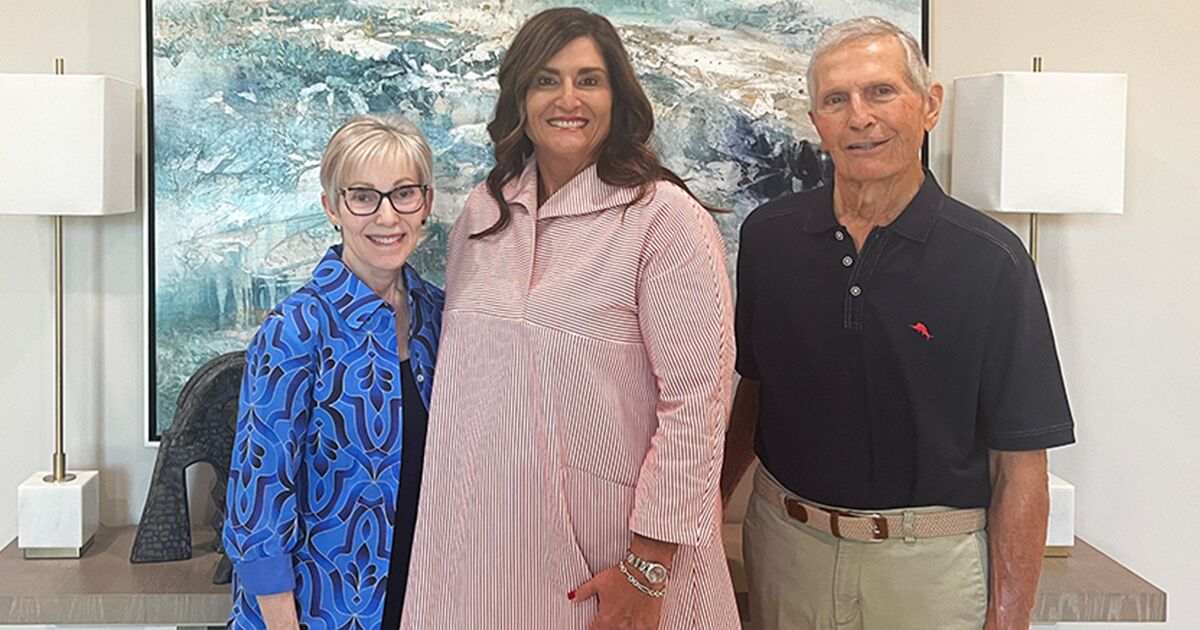 Pam and Dave Ingrassia spent two years researching continuing care retirement communities in the area--they had even put deposits down on two. But when they saw Siena Lakes, the Erickson Senior Living community in Naples, Fla., they knew they had found their future home.
"The minute we walked in, it was breathtaking," says Pam. "We liked the idea of moving into a brand-new community, and we fell in love with the layout of the apartment homes--the high ceilings and wonderful architectural detailing."
"We felt good right from the beginning," adds Dave.
But when they thought about moving, they were unsure how to begin. Luckily, Erickson Realty and Moving Services stepped in to help support them every step of the way.
Doing the research
To sell their previous house, the couple interviewed several real estate agents and chose to work with Lynne Hancock, who is on the preferred list of real estate agents recommended by Erickson Realty and Moving Services.
"We liked that she was not willing to speculate about the value of the property; she wanted to do her research first," recalls Dave. "She then explained how she arrived at the prospective price, outlined the specific steps for selling our house, and noted her intention to be active throughout the entire process--she led the way for us."
"She just blew us away," adds Pam. "The other real estate agents were good, but Lynne really stood out."
Getting the right price
Hancock, who works with John R. Wood Properties, an affiliate of Christie's International Real Estate, is dedicated to pricing houses accurately. 
The team conducts extensive analyses of data to determine more comprehensive market statistics for their clients. 
"This may be their first move in many years, so I guide them through every step of the process. I tell people that the thing that never changes is that the housing market is always changing!" says Hancock, with a laugh. "Lately, inventory has been going up. However, we have still been seeing appreciation. We pay attention to every category of market statistics."
Going the extra mile
Hancock likes taking a team approach with three additional real estate agents from John R. Wood--Elise Mittler, Aidan Hancock, and Hunter Hancock (her sons)--to go above and beyond for her sellers.
"We attend every single showing," she says. "It makes a big difference when buyers show up with their agents--there is someone there to answer any questions, no matter how detailed." 
And, she notes, "We can help with staging at no extra cost."
The team has professional photos taken of every property--instead of relying on lower quality smartphone images. That kind of care and attention yields results, especially for the Ingrassias, who sold their house in just four days. 
"She made it as easy and stress-free as possible," says Pam.
Hancock maintained her relationship with the couple even after the sale. "She was offering to help do things long after she sold the house!" says Dave. 
Taking care of everything
Pam and Dave sold their house furnished, opting to start fresh in their new apartment home at Siena Lakes. The couple selected a two-bedroom, two-and-a-half-bath floor plan with a den. 
A senior move manager recommended by Siena Lakes took care of all their packing and moving--from boxing up all their belongings, moving them to the couple's new home, unpacking every box, and putting all the items where they belonged. They even delivered unwanted items to local nonprofit donation centers.
"They took care of everything," says Pam. "It only took half a day for them to unpack and put everything away in our apartment home."
Pam had one special request, asking if the movers could place liners on her kitchen shelves. They did--no problem.
"If I had to do it, it never would have happened. We lived in our previous house for 27 years, and only half of the cupboards were done," says Pam, with a laugh. "This time, I didn't have to lift a finger to get it done!" 
Help along the way
For incoming residents who need help in deciding what to bring to Siena Lakes, expert partners of Erickson Realty and Moving Services can measure pieces of furniture and create new layouts based on their apartment homes, showing where each piece will fit perfectly.
"The sense of family is such an integral part of Siena Lakes--and it extends to the vendors they recommended," says Pam. "They were like an extended family helping us."
To learn more about senior living at Siena Lakes, request your free brochure to get the scoop on amenities, floor plans, and so much more.
Back