Siena Lakes' Restaurants Serve Up a Great Dining Experience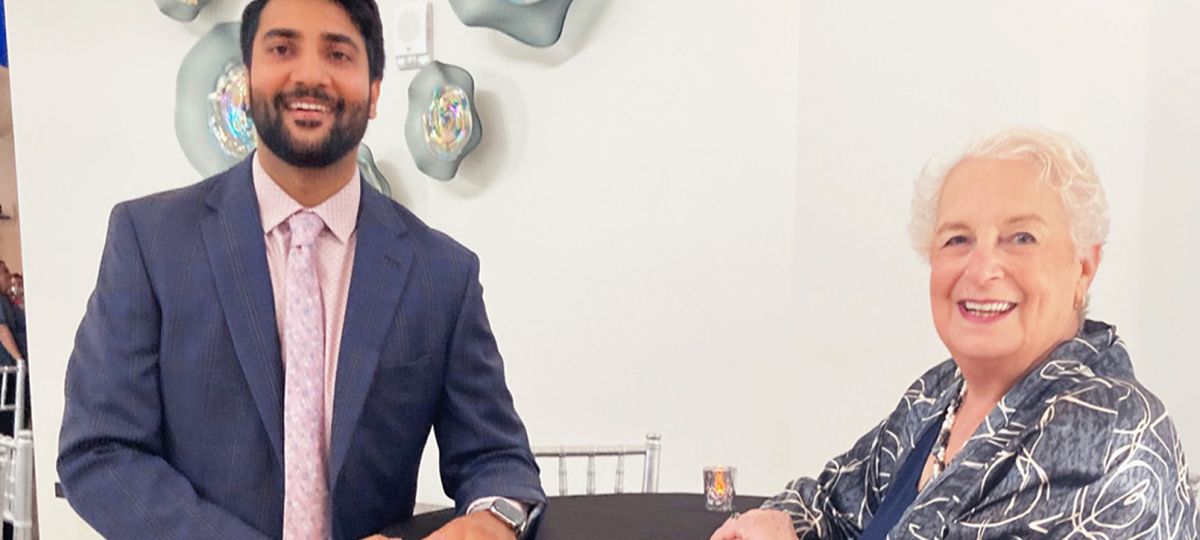 What if you could eat some of the best-tasting, healthiest meals you've ever had--while enjoying the company of friends and family--whenever you wanted? At Siena Lakes, an Erickson Senior Living Community in Naples, Fla., residents have all that and more. 
In the community's four restaurants--Chianti's, Café Eighty-Eight, Stoney's Bar and Grill, and The Gulf--you can find just about anything you desire. According to Director of Dining Services Varun Kakar, the menus change on a monthly basis so "it keeps the variety fresh."
Venues and menus
At Chianti's--an upscale, fine dining venue, where tables are lavished with white tablecloths and napkins--you'll find a wide selection of high-quality entrées and weekly specials. And with a 384-bottle wine rack, you are sure to find the perfect pairing for your savory dish.
If you're looking for a more casual dining experience, Café Eighty-Eight offers everything from soups and salads to flatbreads and burgers. You can order at the counter, select your table, and relax while chefs prepare your meal. Student servers will then bring out your dish--and most likely stay for a bit to chat. 
Siena Lakes has recently opened two more restaurants: Stoney's Bar and Grill and The Gulf. Stoney's, a tropical-themed poolside bar and grill, allows residents to eat inside, outside, or at the bar in a casual atmosphere. The Gulf is another fine dining venue that features indoor and outdoor fireplaces, creating a warm, cozy environment for catching up with family, friends, or neighbors over dinner. 
Focus on the food
Many who live there would agree that a major component of the worry-free lifestyle at Siena Lakes is the flexible meal plan options--and more specifically, the top-notch cuisine.  
Thanks to Siena Lakes' Signature Dining program, which emphasizes preparing cooked-to-order dishes, residents enjoy delicious meals made with fresh ingredients and extraordinary service each time they dine.
"We cook every single item when it's ordered, so it literally goes from pan to table," explains Kakar. "The Signature Dining program allows our talented chefs to personalize each dish and meets the dietary needs of residents. We're dedicated to providing quality, nutritious meals."
Fresh fish is prominent among the restaurants' menus. Salmon and swordfish, which are especially popular, can be prepared any way a resident prefers: baked, sautéed, or grilled. "No matter how they want it cooked, they can get it that way," says Kakar.
Crab and avocado salad, tenderloin medallions, and meatloaf--a classic comfort food--always earn rave reviews from residents as well. For major holidays, Kakar says residents are usually treated to a brunch featuring a special menu filled with their favorite dishes.
Kakar also notes that their most popular dessert is a Florida favorite: key lime pie. Made from scratch using their own recipe, the culinary staff ensures each pie is baked to perfection before serving.
Offering input
Elaine Soffer, one of the first people to move to Siena Lakes, looks forward to visiting the community's restaurants. She was also among a group of prospective residents who gave feedback to staff when they were initially exploring dining options.
And her input was certainly considered. "I think the portions are perfectly sized. And they have great desserts!" says Elaine.
"We really try to listen to the wants and needs of the residents," adds Kakar. "We strive to make the dining experience here at Siena Lakes the best it can be."
Enjoying the experience
Residents also appreciate the social nature of the community's restaurants. Chatting with friends over drinks and meeting family members for dinner are occasions that residents look forward to every day.
One night while eating dinner with her daughters, Elaine saw someone she knew entering the restaurant, so she walked over to greet her. "That's the kind of atmosphere we have here. It's not uncommon to see a little bit of table-hopping and socializing," says Elaine. "You'll see people you know and want to say hello, even though you have dinner plans with someone else--to maintain that level of friendship."
On that same night, Elaine was approached by a woman who asked to sit with them. "I said, 'Of course!' Then I looked at my daughters and said, 'How else am I going to meet new people?'" laughs Elaine.
Kakar notes that the dining services team loves crafting and serving superb food in this convivial atmosphere. "It's really about the experience we give every guest--from when they're seated and receive the menu, to when their orders are taken, to the bartender delivering drinks, and to when the food is created and served," says Kakar. "We foster an experience we want them to enjoy from beginning to end."
Invest in your future at Siena Lakes. From top-notch amenities and activities to affordable, maintenance-free apartment homes, you'll enjoy living your retirement to the fullest. Request more information today!
Back