Siena Lakes Offers Great Value You Can Enjoy Every Day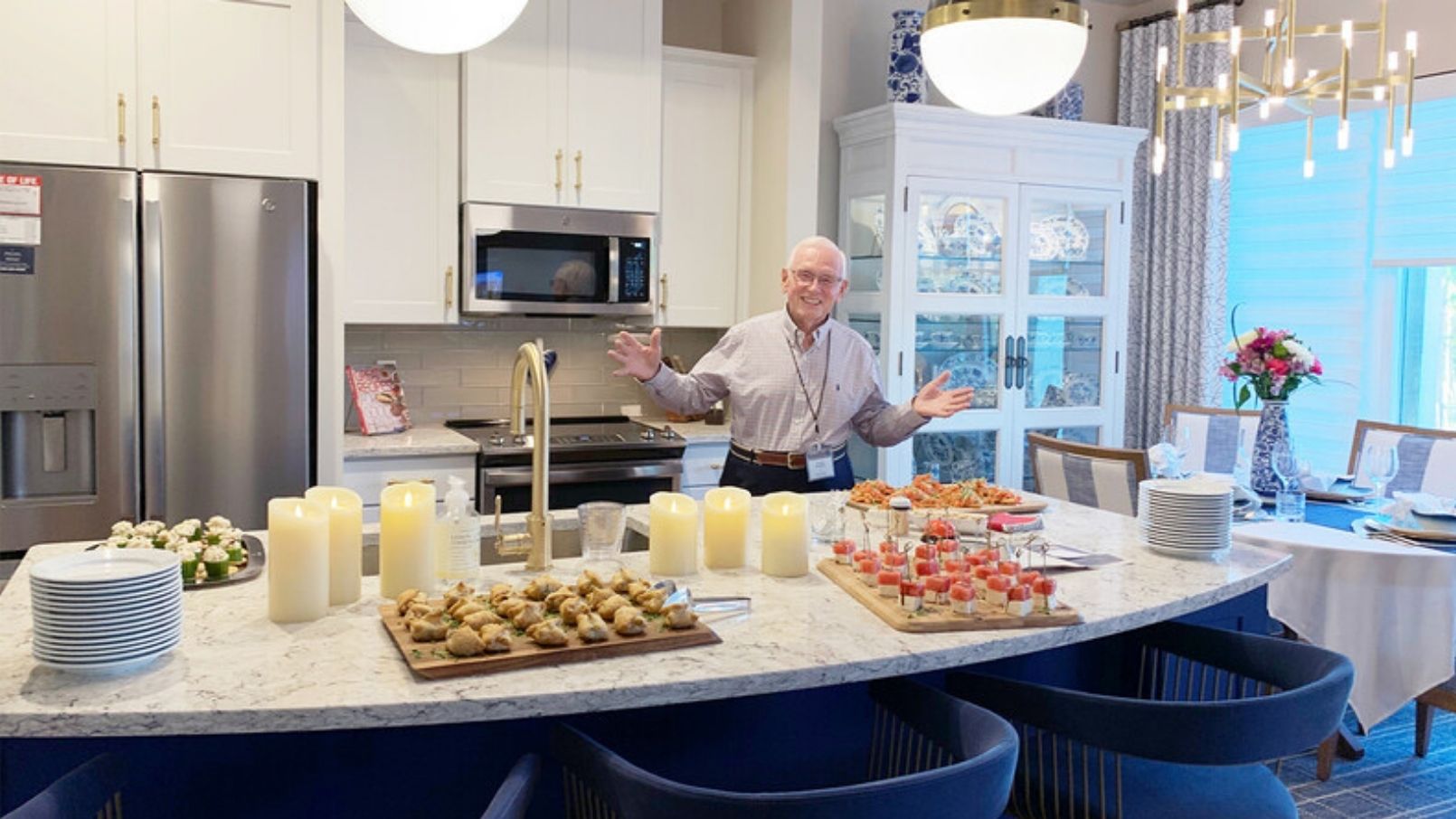 Don Rinedollar knew he was making the right call when he decided to move to Siena Lakes, the Erickson Senior Living community in Naples, Fla. - and his financial advisers agree.
When he first visited Siena Lakes, Don says he was impressed by the value he would get for his investment. 
He told his advisers, "I think this might be a good place to go."
Then, he recalls, "We crunched the numbers, and the numbers looked good," especially given the predictable monthly service package that covers so many necessities.
Value and convenience
Executive Director Michael McCormick says that many new residents are surprised by how much money they save on house maintenance and repairs by moving to Siena Lakes. "They no longer need pool cleaning, landscaping, tree services, or power-washing - to name just a few expenses they've said goodbye to."
The monthly service package covers costs that any homeowner would expect, like electric, property taxes, water, cable, and maintenance. It also includes a number of perks, such as access to transportation, a fitness center, swimming pool, around-the-clock security, and under-building parking, as well as activities and clubs.
"We're hearing from so many people who have moved in that they're getting so much more with all the amenities, activities, and the like than they ever thought they would," says McCormick. "Everything they could ever need is here. The convenient lifestyle offers so much value."
No more maintenance
When he came to Siena Lakes, Don was happy to let go of his toolkit, which found a new home with his son.
"I had enough tools, nuts, bolts, and screws to open a hardware store in my garage. I was always helping someone fix something," he recalls. "I don't have to worry about that anymore."
He decided to start with a clean slate in his one-bedroom, one-and-a-half-bath apartment home, by bringing just a few treasured pieces. Don worked with Norris Furniture, a vendor recommended by Siena Lakes, to furnish his new living space from there.
The result was so impressive that his apartment home was rated "best design" in the Pinnacle Awards, a program established by a local industry association to recognize "excellence in the residential building industry in sales, marketing, and design."
In addition to being attractive and perfectly suited to his current needs, he says, his new apartment home "is so comfortable."
When his nieces came to visit, he asked Siena Lakes' dining staff to provide hors d'oeuvres. "The food was fantastic, and the price was reasonable," says Don. "I'll do it again!"
Friends, fitness, and fun
Outside the walls of his lovely apartment home, Don takes advantage of the community's array of amenities and activities. He works out in the fitness center three times a week and swims on the other days. He also plays card games and has fun getting together with friends for dinner.
Making friends and getting involved is also something that Betsy and Dave Dyke appreciate about their move to Siena Lakes.
"What a wonderful sense of community we've got here. Everybody includes everybody. Everyone here is so nice and friendly," says Betsy. "The staff is unbelievable. You just feel like you belong. It's like the song from the TV show Cheers - you want to go where everybody knows your name, and it's the truth."
Betsy finds incredible value in what she gets to do at Siena Lakes - participating in a range of activities from water aerobics to classes - and also what she no longer has to do, like cook.
"With raising six children, I got real sick of fixing dinner. Not having to cook - well, I can't tell you how important that is for me," she says.
And she hasn't been disappointed by the quality of the meals at the community's restaurants, which offer fresh, flavorful dishes that make it easy to eat healthy or satisfy a craving for something sweet or savory. "The food is out of this world," Betsy says.
A smart decision
Moving to Siena Lakes and embracing the worry-free lifestyle is a wise decision for many.
To Betsy, their move to a continuing care retirement community is a gift for their kids. "We have moved for the last time. They don't have to worry about us," she says, given the multiple levels of health care planned.
To Don, Siena Lakes provides his ideal retirement. "This place is great. It's unlike anything I've seen in my life. It's like living on a cruise ship that doesn't go anywhere in a nice, tropical setting. I couldn't think of another place I'd rather be," he says.
These are sentiments echoed by many Siena Lakes residents, McCormick notes. And now is a great time to make the move, as "The real estate market is still hot for sellers right now. Experts say that while we're not headed for a recession, we're headed for a correction," he explains.
"Buyers are still paying significantly over asking price. Some people are even selling their homes fully furnished. That's how big the demand is."
Invest in your future at Siena Lakes. From top-notch amenities and activities to affordable, maintenance-free apartment homes, you'll enjoy living your retirement to the fullest. Request more information today!
Back